The European market potential for sports tourism
Sports tourism is a very diverse market. Sports events fans, as well as group and individual participation in sports are important niches. Before the COVID-019 pandemic, sports tourism was one of the largest growth markets. We expect many opportunities to reappear as travel restrictions are lifted. This is especially true for individual participation in sports, which contributes the most to sustainable and stable revenues.
1.

Product description

Sports tourism involves travel to watch, practice or compete in a sporting activity or event. It can be segmented into nine niche markets.

Table 1: Niche market within the sports tourism sector
Niche Market

Definition

Example

Sports tourism trips

A sports tourism trip is defined as a holiday away from home for the purpose of watching a major sporting event (such as the Olympic Games) or participating in an organized sporting event/activity as an individual or as part of a group. 

Edusport

is a South African company that offers a wide range of sports-related trips. Although they focus mainly on spectator trips, they also have options for participants.

Running

Running tourism refers to holidays where the main purpose of the trip is running. This includes short-distance running, long-distance running (such as a marathon), charity running events, training (including high-altitude training) and competitions.

Z adventures offers a very challenging trip that allows a traveller to run four marathons in four different countries, including Zambia, all in one week.

 

Trail Run Adventures offers a very different experience, with an eight-day running trail through the beautiful mountains of Bhutan.

Golf tourism

Golf tourism describes trips undertaken with the main purpose of playing golf.

Why Jordan Tours

offers a trip combining the highlights of the country: Wadi Rum, Petra and the Dead Sea with playing golf in Aqaba. 

Ski tourism

Ski tourism refers to travel to a ski resort for the purpose of participating in skiing or other winter sports activities (such as snowboarding, cross-country skiing, tobogganing and snowmobiling).

While most Europeans go skiing in the Alps,

Untravelled Paths

offers skiing trips to Morocco, combining sports with experiencing culture in Marrakech.

Cycling tourism

Cycle tourism refers to recreational visits away from home that involve leisure cycling as a fundamental and significant part of the trip. It includes various types of cycling, including road cycling, mountain biking and cycle touring.

Red Dirt Uganda

allows travellers to enjoy the nature of Uganda and Rwanda by bike. Their tour description includes information on accommodations, difficulty and important sights to explore.

Water sports

Water-sports tourism refers to trips focussing on sports that take place on the water, such as windsurfing, kitesurfing, canoeing/kayaking, water skiing and coasteering. 

La Point

offers surfing camps at a beautiful accommodation in Costa Rica. Compensation for CO2 emissions is included as a standard feature. In addition to surfing, they offer side activities including meditation, snorkelling and ziplining.

Diving

Diving tourism refers to tourism trips for the primary purpose of SCUBA diving. It includes such diving activities as wreck diving, cave diving and free diving.

Aqaba-Diving

offers diving courses, diving trips, food and accommodations in Jordan.

Fishing

Fishing tourism involves travel away from home for the primary purpose of fishing, either in fresh water or salt water. Fishing is sometimes referred to as angling.

African Mecca Safaris offers a diversity of sea-fishing trips from a boat in several African countries.

 

Zambia Tourism offers fishing in lakes and rivers.

Adrenaline activities

Adrenaline activities are hard adventure activities that require a high level of expertise and that usually involve an element of personal risk.

With

Kara-Tunga

, travellers can climb the Granite Rock 'Ruoth' in Uganda.
Source: Molgo/ CBI
This study does not address walking tourism.
A sports tourism trip is defined as a holiday for the purpose of watching a major sporting event, such as the Olympic Games, or participating in an organised sporting event or activity, as part of a group or as an individual. The sports tourism trip consists of three specialist niches:
attenders of mega sports events

group participation in sports

individual sports participants
Figure 1: The niches, specialist niches and passion groups of sports tourism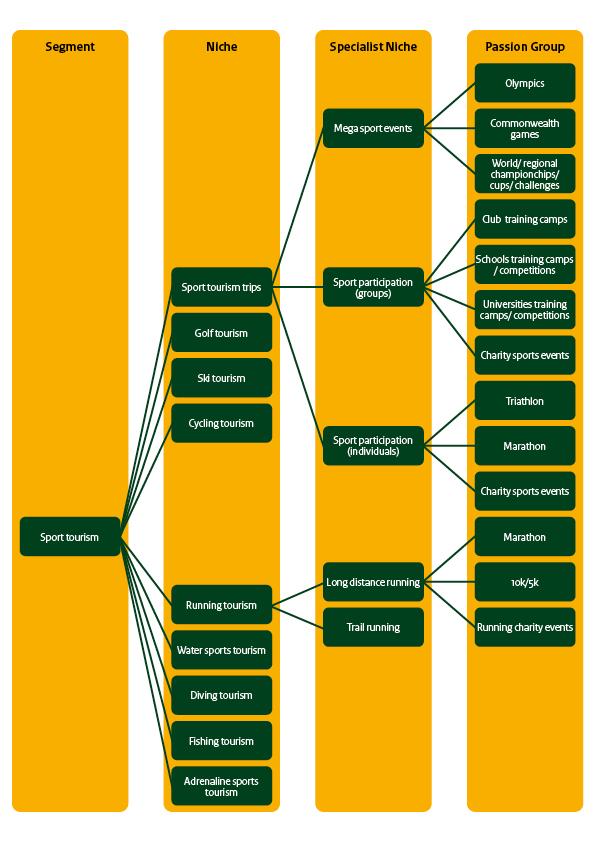 Source: CBI
This study provides an overview of sports tourism as mentioned in figure 1, but mainly focuses on sports tourism trips. Some niches, such as cycling tourism, diving tourism and wellness tourism, are covered in separate CBI studies.
2.

What makes Europa an interesting market for sports related tourism?

The organization of sports events can stimulate tourism. Hosting events will attract sporters and spectators. A large share of these spectators will use the opportunity to spend money at your destination. They will eat in your restaurants, sleep in your accommodations and participate in the culture, adventure or nature trips you provide. The benefits of sports tourism are thus not limited to the host of the event. They help the entire community. Collaboration between hosts of sports events and providers of tourism is therefore important.

European sports tourists are very interested in immersive experiences. In general, they are very active travellers. They are therefore likely to want to get to know your country and enjoy all kinds of side activities. This offers opportunities for tour operators who provide cultural tourism, adventure tourism and nature tourism as well.

In the coming years, sports tourism from Europe is expected to grow, especially for participants and their families. Globally, the annual growth rate has been estimated at 35%. This growth is due largely to an increased feeling amongst Europeans that they are responsible for their own health. The COVID-19 pandemic has further accelerated this need to work on personal health.

Another advantage of attracting sports tourists is that these tourists tend to spend more money than the average tourist does in the destination country. Sports tourism offers year-round activities, leading to a more balanced stream of revenue throughout the year. It also stimulates sports for locals. Investment in sports tourism further helps to improve the domestic sports infrastructure in the destination.

Sports tourism represents about 10% of the global expenditure on tourism. According to VynZ research, Europe had the largest market in the global sports tourism industry in 2019, followed by North America. The global sports tourism market was valued at €1.5 billion in 2018 and was expected to grow to close to €7 billion by 2023, which is an average annual growth rate of 36%, making it the fastest growing tourism market.
Opportunities within niche market
s
The opportunities in outbound sports-tourism trips from Europe vary by niche market and by specialist niche market. Table 2 provides an indication of the size of these markets by describing the share of European tour operators offering trips within these niches.
Table 2: Niche market within sports tourism
| | |
| --- | --- |
| Niche Market | Percentage of European tour operators offering trips within this niche market |
| Water sports | 20% |
| Diving | 20% |
| Fishing | 14% |
| Golf tourism | 12% |
| Adrenaline activities | 10% |
| Cycling tourism | 9% |
| Sports tourism trips | 7% |
| Ski tourism | 7% |
| Running | 1% |
Source: ETFI, 2021
This section describes opportunities for all niche markets, as well as for some specialist niche markets.
Water sports
Europeans are interested in many different water sports, both as a main activity and as a side activity. Two specialist niches that offer many opportunities are surf tourism and canoeing/kayaking.
Most surfers visit single destinations, from which they visit several different beaches. Surfing tourists generally spend a large portion of their money at the destination. You can profit from this by offering the basics, such as surf courses, surfing gear rentals, food, beverages and accommodations. Many surfers are also interested in side activities (e.g. snorkelling), wellness (e.g. yoga and meditation) and cultural trips to nearby towns (including fishing areas). In addition to excellent waves, many European surfers prefer to avoid large crowds. For more information, read our study on surf tourism from Europe.
Canoeing and kayaking offer opportunities mainly as primary or secondary activities. One example of canoeing as a primary activity is a 13-day safari along the Zambesi River. Many Europeans enjoy the opportunity to combine physical exercise with true immersion in nature. When offering these activities, it is very important to be specific about the level of fitness and experience required, as well as to provide sufficiently specific details about the length of the trail and the materials provided. As an alternative, many trips include a trip of several hours in a kayak or canoe as a secondary activity. 
Important aspects to consider when providing water sports include safety measures, safety protocols and expertise.
Snorkelling and diving
Snorkelling and diving tours are also very popular with European tourists. Operators can provide them as either a main activity or a side activity. The disappearance of coral reefs has increased both the demand for visiting coral reefs and the importance of protecting them. Informing your customers about how to behave underwater is therefore very important. For more information, read our study on dive tourism.
Figure 2: A beautiful, well-preserved underwater environment can attract many tourists.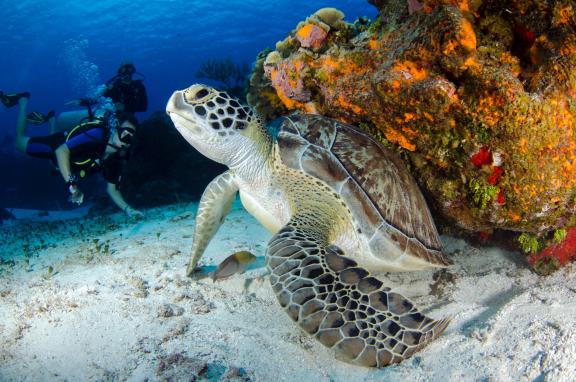 Source: photo by Leonardo Lamas on Pexels
Fishing tourism
Fishing tourism can take place in either fresh water or sea water, and from either a boat or the coast. Incorporating sustainability into your fishing tour is a must for many Europeans. You can do this in many ways. The following are several examples:
Provide jobs to fishery workers who have lost their jobs (due to overfishing), thereby giving back to the community.

Do not fish in areas that are important for breeding, thereby giving nature the opportunity to replenish itself.

Eat your catch as a replacement for the meat or fish that tourists would otherwise consume.

Release your catch, unless it is an invasive species.

Take measures to reduce litter.
Germany has about 1.73 million anglers who hold fishing permits, more than 3 million people who have fished at least once, and 174 thousand recreational sea fishers.
The United Kingdom has around 823,000 sea anglers. The number of fresh-water anglers is unknown. The Netherlands has about 1.12 million anglers, including 500,000 who occasionally fish in the sea. This represents 6.4% of the population, which is a very high ratio compared to other European source countries.
More statistics and other information on angling in European countries is available on the website of the European Anglers Alliance.
Golf tourism
According to GlobeNewsWire, Europe has the largest global golf market, with a 44% market share. The UK has the largest source market in Europe. Interesting trends in the golf market include an increasing market share of female golfers and younger golfers (Generations Y and Z) who are taking more interest in the sport.
Adrenaline activities
Adrenaline activities include many different groups with a passion for specific activities, like rock climbing, mountain boarding, caving, ziplining, heli-biking, snow kiting, snow shoeing, base jumping, wing suiting, bungee jumping, paragliding and many more.
Because all of these activities have the potential to be dangerous without the proper experience, you will need highly experienced staff to organize them. One country that has been very successful with adrenaline activities is Laos, which features two as national highlights. The first experience is tubing in Vang Vieng, where tourists follow the flow of a wild river in a tube. The ticket price includes a tube, as well as a tuk-tuk ride back to town. The second activity is the Gibbon Experience, which offers the opportunity of ziplining from mountain to mountain, with a chance of encountering gibbons.
Some adrenaline activities, including ziplining and tubing, are often side activities. Others attract athletes who are training and preparing at home for these holidays (e.g. rock climbing).
Cycling tourism
Cycling tourism is a growth market, driven by trends including slow and conscious travel, the urge to connect with nature, and the desire to travel sustainably. The COVID-19 pandemic has further accelerated the growth of cycling tourism. Tour cycling is the largest segment within the European market for cycling tourism. The largest source markets for cycling tourism are Germany, the United Kingdom and the Netherlands.
Several trends in the market for cycling tourism include the increased use of social media and blogs to spark inspiration for trips, the increased popularity of bike-packing and the desire for local experiences and immersion in nature. More information is available in our studies on opportunities in the European market for cycling tourism.
Ski tourism
For ski tourism, the landscape is the most important feature for selecting a destination. Although skiing is obviously the main activity on a ski holiday, many travellers also combine it with off-ski activities, such as wellness services, activities for children, and walking.
Dog-sled rides (68%), outdoor hot baths (67%) and sampling local products (54%) are all very appealing activities for French ski tourists.
One alternative to regular (downhill) skiing is cross-country skiing. While regular skiing is most popular with younger target groups, cross-country skiing tends to appeal to travellers 45 years of age and older.
Running tourism
Running tourism, or 'runcations', includes trips as a spectator for a running, competition, travel to participate in a running competition (e.g. a marathon), or travel to run trails without any competitive aim. To tap into this market, you could target the runners coming to visit or join a competitive event, or you could organize your own trail. When organizing running trails, it is essential to transport luggage for the runners. Many companies also provide running guides. Most long-distance running trails are sold through specialized tour operators. One example is a running trail through the mountains of Patagonia.
Fans of mega sports events
Mega sports events make up a substantial part of the sports tourism market. Some of the biggest sports events, such as the FIFA World Cup and the Olympic Games, provide great opportunities. In terms of tourism development, these events can be catalysts of economic opportunities, when there is proper use of destination branding and infrastructure development.
Many mega sports events are highly unsustainable from a tourism perspective. Some lead to over-tourism, but only for a very short period of time. Others require a lot of infrastructure that is soon abandoned afterwards. One more sustainable manner of coping with these high numbers of visitors in a short period is to accommodate some visitors with locals. Many visitors are likely to consider it appealing to live with locals for a few days to gain better insight into the culture of the destination country.
The actual game or event is not always the main objective for travellers who visit mega-sports events. Some events that do not qualify as mega-events (e.g. Wimbledon) also attract many travellers for their heritage and traditional value. Other events, like the Super Bowl, attract people for commercial and business purposes.
As COVID-19 restrictions are lifted and Europeans start travelling again, the number of spectators at mega-sports events is likely to continue to lag behind. Such events attract large numbers of people, thus providing an opportunity for the virus to spread freely. In addition, flying to long-haul destinations just to visit a sports event is not consistent with the trends of slow and sustainable travel.
Figure 3: Example of a spectator event in South Africa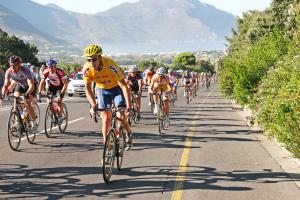 Source: Flickr
Group participation in sports
Within group participation in sports, two different target groups can be distinguished: recreational sports teams and semi-professional athletes.
Recreational sports teams are groups that consist of a team, or in some cases an athlete, a coach and family members. The group is usually a team in team sports, like soccer, rugby, basketball, and others. The trips may either be organised by sports clubs, charity sports events or educational institutions, like schools and universities. European sports teams usually have very limited budgets, so they tend to travel domestic or within Europe. When travelling, these sports teams usually make use of their connections to arrange accommodation and transportation. Therefore, recreational sports teams can often be framed in the category of friends, family and relatives tourism. Destination countries where travel costs are low have most opportunity to seize this market. There are also opportunities for cross-selling, as most teams will also be interested in other tourism activities, such as short trips to the main touristic attractions.
Besides sport teams, professional athletes also offer an interesting market. Since these athletes tend to travel with their staff, they normally book as a group. Therefore, even athletes in individual sports, like tennis players, can be included in group participation. Although they are small in number, professional and semi-professional athletes tend to travel a lot for training as well as for competition. They have high demands for locations, as well as for comfort.
Some semi-professional athletes also bring their families on their trips. This target group is mostly interested in accommodation, transportation and sporting facilities, but may sometimes they also combine the sports trip with leisure activities and short trips. In recent years, it has become more common for professional and semi-professional athletes to bring family members with them. This is due in part to a trend in which working online and working while travelling has become common. Partners can keep working while travelling with their partners.
Because professional athletes travel a lot, they normally only work with a few suppliers to arrange their accommodation.
Individual sports participation
Individual sports participants include recreational participation in individual sports like marathon, triathlon and charity sport events, such as the Big Five Marathon in South Africa, which combines a marathon with a safari vacation. There are other events that have both professional and amateur athletes competing in the same event, such as the Kilimanjaro Marathon and Uganda Marathon. Small-scale events create the most positive social effects for locals and improve the image of host cities. Individual sports participants can also be classified in the free independent travellers category.
In addition to the ones above, e-sports also have very large fanbases. IN 2020 alone, e-sports are expected to create a global revenue of €1.3 billion. The fanbases for these sports consists mostly of people who also play electronic games, but on a recreational or sub-competitive level. Fans of e-sports fans vary widely in age, but mostly between the ages of 13 and 40. E-sports are a good target group for pulling in outbound tourists, as more than 70% of the visitors of these events are not local.
One new phenomenon in e-sports is the 'game hotel' (e.g. EBlue). A game hotel provides all facilities for gamers to prepare for their new tournament. It also provides the opportunity for e-sporters to meet with each other, as well as options for bringing fans and e-sporters in contact with other.
Especially when travelling to long-haul destinations, most amateur sport participants are interested in leisure-time side activities as well, either with or without their families. This offers opportunities to package sports tourism trips with other activities. One example is GlobalRunning, which offers the possibility of running a marathon and combining it with a city trip. They also offer possibilities for extend the trip with customized offerings.
Many travellers do not see a sports event as a principal reason for traveling, but they still seek involvement in competitive or non-competitive sports while travelling. Those events are most of the time loosely structured, non-competitive and socially connected. Most people within this market are physically active at home and want to continue to be while they are travelling for business or leisure.
Figure 4: Most surf tourists are independent travellers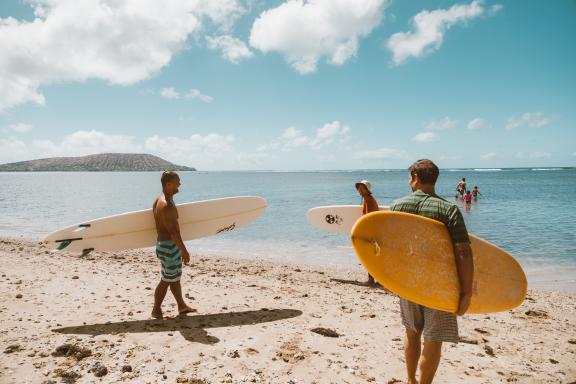 Source: photo by Jess Loiterton via Pexels
Examples of developing country tourism companies focusing on sports include:
Tips:
Write blogs or create vlogs to attract sports tourists. Many European sports tourists are active in online communities, such as

Wikiloc

, 

More Dirt

(for mountain bikers), and 

Snorkelling Report

(for snorkelling). In addition to websites, many apps gather large communities of sports enthusiasts, like 

RouteYou

 (for hiking and cycling, but also for canoeing and other sports).

Focus on the age group between 15 and 39. Europeans in this age category

participate most in sports

. Although their budgets are generally smaller, students also offer an interesting market, because they

participate most in sports, in comparison with other people

, and are often open-minded and curious, which makes them a great group of first customers.

Communicate with your target group in a way that appeals to them. Ideally, check your communication with your clients. Active sports participants give value to achievement, stimulation, power, and self-direction. While conformity, tradition, and security resonate more with sports fans and passive participants.

Organise a small-scale sports event in collaboration with other tourism service providers in the area. Even small events can generate substantial revenue for the local community.

Read our studies on specific types of sports tourism, such as

cycling tourism

,

diving tourism

,

surfing tourism

and

walking tourism

, if your company specialises in one of them.
Sports heritage and nostalgia
A rather small but relevant sports tourism niche is sports heritage and nostalgia, which attracts travellers looking for stadium tours, visits to sports museums, halls of fame, historic sports places and sports themed bars. Sports are an expression of a place's heritage and help make tourist destinations unique. Some examples of this include sumo in Japan, rugby in New Zealand, and football (soccer) in Brazil. In addition to learning about traditional sports, tourists also want to learn about the local culture, which are often deeply intertwined.
Examples of companies offering sports heritage tourism include:
Football Museum

in Brazil – Located in the Pacaembu Stadium in São Paulo, the tour shows visitors the origin and history of football in Brazil, and why it is so beloved.

Fanattic Sports Museum

in India. This museum is a collection of rare sports artefacts related to India.
Sports tourism offers a great opportunity for generating revenue in low season, as many tournaments take place at times in which traditional tourism drops. Furthermore, a sports event is a great way of putting on the map a destination that otherwise would not be known to tourists.
Tips:
Make sure that the local community is friendly and kind to tourists. This offers a positive simulant for tourists to be fully immersed in the local sports and traditions.

Turn a sports event into a multi-day festival by organising side events, which may help to extend tip duration and spending. Remember that a large number of visitors for spectator events will not guarantee any visitors in the future. Be creative about tourism activities after the events, for example, offering tours of the stadiums and training facilities.

Add local flavours to the events and provide authentic local experiences to distinguish your destination from others. A tour of the stadiums and training complexes of the 2010 World Cup in South Africa, can also include visits to local communities.

Combine accommodations with sports events, like

Sportihome

, which has a search tool per sport combined with nearby places to stay.
3.

Which European countries offer most opportunities for sports related tourism?

Germany, France, and the United Kingdom offer the most opportunities in Europe, because these are the biggest markets in Europe. Denmark, Finland, and Austria offer smaller markets in size, but their residents do more sports travelling. Scroll over the map below to see the percentage of travellers who mention sports-related activities as their main reason to go on holiday, across different European countries.
Germany offers the largest market for sports tourism
Two-thirds of all German travellers prefer to engage in sports activities while on vacation. In 2017, Germans spent an average of €34 on sports, wellness and activity-related travel. In Germany, football (soccer) is the most popular sport, followed by ski jumping and biathlon. Figure 4 presents data on the most popular sports in Germany, where 66% of the population practise a sport at least once a week.
Most outbound sports tourism trips by Germans were for skiing (4.8 million trips), snowboarding (1.4 million trips), SCUBA diving (1.2 million trips), mountaineering (700 thousand trips), sailing (400 thousand trips), surfing (300 thousand trips), cycling (270 thousand trips), golf (250 thousand trips) and football (210 thousand trips). Egypt and Turkey were amongst the most popular sports tourism destinations.
Together with France, Germany has the second-largest number of golf tourists (4.6 million), and 18% of all Germans enjoy skiing.
Most German sports travellers book their trips through a German tour operator. They have very high quality standards. To target this market, you must sell a well-prepared and detailed range of products to German tour operators. For more information, read our tips for finding buyers and tips for doing business.
France: A source country with sports embedded in its culture
Sports are a big part of the cultural fabric in France. It is the home of the biggest cycling event in the world, the Tour de France, and the French were the champions of the FIFA World Cup 2018. The population of France is approximately 67 million, the French GDP is €2,4 trillion, which offers a great number of possible tourists and a large market to enter. The possible potential on the French market is showcased in their outbound tourism market: 69% of the population goes on vacation outside of France, the highest percentage in Europe.
In France, football (soccer) is the most important sport to watch, but rugby, tennis and cycling all have large fanbases. Figure 5 provides information into the most popular sports in France.
Together with Germany, France has the second-largest number of golf tourists (4.6 million), and 13% of the French population enjoys skiing. In France, skiing is most popular with people 15–24 years of age.
The United Kingdom: Home to football, tennis and rugby
The United Kingdom has the second-largest revenue from sports events (behind only the United States). Before COVID-19, United Kingdom revenue from sports was expected to reach €627 million in 2020, with 3.2 million visitors. Football, tennis, rugby and other sports are very popular in the United Kingdom, so British travellers are likely to also experience these sports in other countries, or even plan a whole trip to play in or attend sports events. According to PXCOM, 25% of the British say they plan a vacation where they have the opportunity to attend a football game. In England alone (not the entire United Kingdom), an estimated 4.8 million people attended group exercise classes every week in 2018, and 11.5 million do it monthly, which suggests how the UK can be an interesting target market.
In the United Kingdom, football (soccer) is the most popular sport: 50.5 million attenders, followed by horse racing (5.9 million) and rugby (4.3 million). Figure 6 provides information about the most popular sports practised in the United Kingdom.
For British people who enjoy outdoor sports, cycling is most popular (20%), followed by hiking (12%), mountain biking (9%), BMX 7%), horseback riding (6%), motor sports (5%), rowing and paddling (5%), and skating (5%).
In terms of water sports, coastal walking (13.8%), outdoor swimming (10.4%), canoeing and subbing (3.1%), and angling (1.7%) are most popular with the British.
Over half of the British population (56%) hikes at least once a week.
The United Kingdom has the largest source market for golf tourism, with around 6.7 million golfers.
Denmark has a small market with high spending power
Most people in Denmark, a whopping 74%, claim to participate in sports or other physical activity at least once a week, which is a great indicator of possible interest in doing sports while on vacation. Denmark has a small population of only 5.8 million people, but a very high GDP per capita of €54 thousand.
Danes participate most in cycling (10.2%), followed by running and jogging (6.5%), swimming (5.7%) and football (soccer) (5.4%). Football (soccer) is the most popular sport in Denmark in terms of club membership: 350,000 members. Denmark is home to 667 thousand skiers.
Finland: Where almost all people practise sports
In Finland, 69% of the people exercise or play sports regularly or with some regularity, more than any other country in Europe. Finland has the lowest percentage (13%) of people that never play any sports nor exercise. With a population of 5.5 million and a GDP per capita of €45 thousand, Finland is a small but wealthy target country. Finns participate most in running and jogging (16%), followed by cycling (9.5%), gym and fitness (8.1%), swimming (6.65%) and hiking (3.4%). A very large share of the population (23%) goes skiing in winter.
Austria has the highest ratio of travellers with sports activities as the main reason for travel
ling
A larger share of Austrians identify sports activities as a primary reason for going on a holiday, as compared to people in other European countries. In addition, 72% of the Austrians participate in sports or physical activities at least once a week. When on holiday, some may be looking to practise on their own, but many search for other challenging or unique activities like canoeing or scuba diving. Popular sports in Austria include football and tennis.
Austrians are very fond of skiing, with 34% of the population enjoying this sport each year, according to Statista.
Tips:
Focus on Austria, Finland or Denmark if your aim is maximum efficiency with a limited marketing budget.

Focus on Germany, France or the United Kingdom if your aim is to penetrate the largest European sports markets. Update your knowledge by analysing statistics, for example, about the 

German holiday market

 and the 

British holiday market

.

Collaborate with European tour operators and travel agents. During the COVID-19 pandemic, most European tour operators reduced their offerings outside Europe. Now that restrictions have been lifted, they will be looking for new collaborations with local travel agents. A list of travel agents specializing in sports tourism is available on the

website of the International Sports Travel Agencies Association

.
4.

Which trends offer opportunities on the European sports related tourism market?
Digitalisation of sports events
Digitalisation, increased demand for competitive sub-elite events, higher concern for safety, increasing demand for sustainability and changing demographics are the most important trends in sports marketing.
Digitalisation of sports events
Technology advances have made sports information and sports events better available and accessible, facilitating people planning their trips more in advance. As online platforms improve and user knowledge grows, we expect information accessibility to increase further in the coming years.
Examples of new applications are:
Runnin'City

is an app that allows users to explore cities by running and to compare their running results with friends, as well as with celebrities. It also provides cities with opportunities for exposure as a runner-friendly destination.

ThisRun

is an app developed by TCS, a major sponsor of marathons worldwide. The app allows users to post about sites they have visited and to track their running statistics. It also provides interesting highlights of cities. This makes it possible for cities to promote their destinations to athletes.
Tips:
Put tickets and other services like accommodation for sale long before a planned event, so people can learn about it early, then plan and schedule accordingly.

If you organise a regular sports event, promote it on social media and other online resources. Look into marketing companies specialised in sports tourism like

Stir

for inspiration on how to do this.

Stream your sports event. Due to COVID-19, many travellers are still hesitant to travel to long-haul destinations for crowded events. Look

into different streaming services like

YouTube

,

Twitch

and

Livestream

to see what fits best to your needs. Remember that for a stream of good quality you require reliable internet, software and hardware.
Increased demand in highly competitive sub-elite events
Sports events where individual performance matters more than competing against other participants are growing in popularity. These events include triathlons, Ironman races, mountain biking, etc. Many athletes engage in serious training programmes in preparation for their targeted events, but the difference between them and elite athletes, is that they are self-referenced instead of result orientated.
This demand is due in part to a large number of new sports that have been invented in recent years. Some of these sports have become very popular. One example is paddleball, which is especially popular in Spain.
Figure 9: Paddleball is a sport played on a small tennis court using smaller racquets.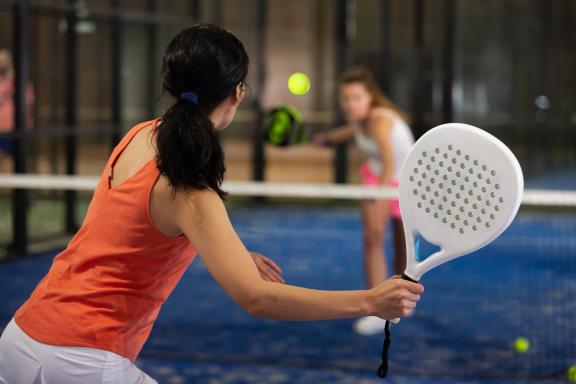 Source: Shutterstock
These new sports offer opportunities for countries to host events, such as tournaments and championships. Another example is earthing. It was invented in Denmark and combines the most popular Olympic sports: running and swimming, for very short distances. Topend Sports provides a long list of new and unique sports, which might inspire you to host new events.
In many sports, it is also becoming more common for destinations to be the initiators of new events. In the past, the over-arching sports bodies were the organizers of events. By organizing your own event, you can also profit from the revenues emerging from other tourism activities, such as food and accommodations. This also generates opportunities for other companies that provide different tourism options for visitors. Partnering is therefore very important when hosting events for new (or established) sports.
Tips:
Plan your event far in the future, so athletes and visitors have sufficient time to plan. To make an event successful, you must attract enough participants. Sites as

Eventbrite

and

Active

provide a platform for people to register.

Create spots for spectators, as participants often travel with their families and friends, which also creates extra opportunities of increasing revenue from accommodation, food and beverages services.
Concern for safety
The safety of athletes, teams and spectators remains an issue in the sports industry. Terrorism, which was a previous concern, now has been compounded with the COVID-19 pandemic, increasing security concerns around sports events.
More demand for sustainable events
Large sports organizations (e.g. FIFA) are increasingly considering sustainability when hosting events. For example, they have become more selective in the infrastructure they use. In the past, new stadiums were built for hosting new events. The focus is now more on the existing infrastructure or the construction of sustainable temporary stadiums. Sustainability is also more often part of the bidding requirements when drafting tenders. Large sports organizations are exhibiting increasing interest in reducing the CO2 footprint of the hosts of sports events.
This trend will mainly affect the organizers of large-scale events. It will also affect their suppliers, as organizers delegate the demand for sustainability to their suppliers. These demands are also likely to affect the organizers of smaller events, especially if they are hosted or supported by large sports organisations.
Tips:
Promote greener transportation (e.g. public transport) for fans.

Involve the local community and give them the opportunity to sell their services. Promote local activities, accommodations and restaurants.

Make a plan for re-using or recycling materials used for your event.

Read the '

Green Sports Guide

' for tips on how to make your event more sustainable, or read our

study on how to be a sustainable tourism business

.
Experience unique or famous sports places
A growing part of European travellers visit specific locations according to their sports passions, such as experiencing a unique visit to an important venue, visiting a famous sports place or event. In football (soccer), for example, fans often want to attend matches while travelling, such as the Superclásico in Buenos Aires, when local football rivals Boca Juniors and River Plate meet in one of football's most famous derbies, attracting foreign fans who want to feel the match's atmosphere.
The face of the sports tourist is changing
In the past, most sports tourists travelling abroad were white men. This profile is changing rapidly, as multi-generational families, female travellers, solo travellers and younger travellers are also booking sports tourism trips.
In general, multi-generational families are hard to satisfy, because—by definition—they include multiple generations, each with its own desires. Providing large accommodations with sufficient space for family members to retreat, as well as offering a 'common room' where they can share meals, is a key to success. Another consideration involves providing activities for children, so that parents can freely undertake their own sports activities.
For solo travellers (particularly women), safety and the opportunity to meet other people (in sports activities) are very important. If solo travellers are your target group, it is important to offer sports activities that solo travellers can enjoy and that offer them the opportunity to meet and train together. Safety includes the protection of valuables, as well as the provision of a safe environment for travel and training, where solo travellers will be safe from sexual or other forms of harassment.
Travellers of Generations Y and Z are more interested than other travellers are in immersive niche markets, as opposed to visiting the highlights of your country. Experiences with local communities are very important. One option could be to organize a game of street football with locals before watching a soccer match in the stadium.
Tips:
Use spectator events to attract visitors. Do not focus on one single event but build rather offer a series of events to have a steadier supply of visitors. For example, organise something around a famous football game, but also for another event a week later, and a third event planned two weeks later.

Offer a variety of activities related to the sport to create an entire experience, which creates an extra dimension for the tourist to be involved in the sport and tradition they have just learned about. An example from New Zealand is combining a rugby heritage tour that includes a live

Haka

performance.

Inform yourself about more opportunities for upcoming target groups, such as

multi-generational families

,

solo travellers

and

Generation Y travellers

.
This study was carried out on behalf of CBI by Molgo and ETFI.
Please review our market information disclaimer.
Search
Enter search terms to find market research