How to be a sustainable tourism business
For most European tourism providers today, embedding sustainability into all aspects of their business has become common practice. Before COVID-19, sustainable tourism was becoming increasingly important to the travelling public. Climate change leading to soaring temperatures, wildfires, floods, and other extreme weather events is now widely accepted to be a direct result of human behaviour. Countries, governments and citizens are urgently seeking to reduce carbon emissions, which impacts every industry in the world, including tourism.
1.

Responsible travel choices are growing amidst climate crisis and post-COVID

Despite the challenges, large-scale leisure travel is still highly likely to resume once the pandemic subsides. New routines and shifting personal priorities because of COVID-19 has led to consumers reconsidering what is important to them, and the health of the planet is attracting global attention. As a result, the traveller mindset is stimulating changed travel behaviour as tourists are keen to minimise the negative effect of their travel while making a positive contribution to the destinations and communities they visit.

What does this changed tourist behaviour mean in practice?
Choosing greener forms of transport, such as the train.
Reducing the number of long-haul trips but staying longer.
Contributing to carbon offsetting schemes or other community development schemes to offset their carbon footprint.
Choosing low impact activities that are less harmful to the planet, such as outdoor sports like walking, hiking and cycling, rural tourism, wildlife watching, non-motorised water sports and cultural activities.
Choosing service providers, such as inbound and local operators and accommodation providers, that are committed to responsible and sustainable tourism practices across their business.
Upon arriving at a destination, staying longer, staying local.
Engaging more fully with local communities through community-based tourism activities, staying locally rather than in large, generic hotels, eating local food.
Avoiding 'exploitative' tourism that harms the environment, people and/or animals.
Seeking authentic, unique, and small group tourism experiences.
Learning about new cultures through immersive experiences such as food, festivals, cultural events, homestays, meeting local people.
European tourism companies are required to implement sustainability into their businesses under the European Green Deal legislation in order to meet the commitment to reduce carbon emissions to net zero by 2050. Given that European travellers are also increasingly keen to embrace sustainability, local tour operators and other tourism SMEs can improve their competitive position by investing to embed sustainability in their businesses.
For local tour operators that can meet these challenges, there are good opportunities to help save the planet and bring benefit to local communities while providing meaningful and authentic experiences to the growing number of responsible travellers.
2.

What is sustainable tourism?

Sustainable tourism is defined formally by the UN Environment Programme and the UN World Tourism Organisation as, "tourism that takes full account of its current and future economic, social and environmental impacts, addressing the needs of visitors, the industry and host communities".

Sustainability in tourism is strongly connected to the United Nations Sustainable Development Goals (SDGs), developed by the UN as a call to action to promote global prosperity while protecting the planet. Tourism is recognised as a key sector in the challenge to meet the 17 SDGs.

Figure 1: UN Sustainable Development Goals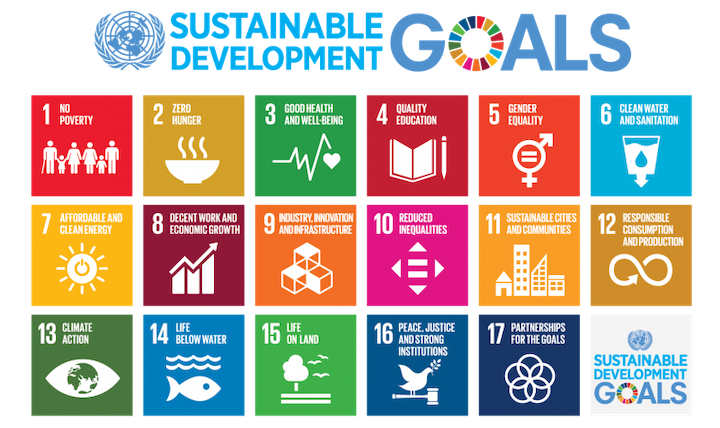 Source: UNWTO
What that means is that sustainable tourism is concerned with all the activities that are conducted by and in the tourism industry. It is about understanding and acknowledging that tourism has both negative and positive impacts on the planet, the natural environment, people and places, and taking the appropriate action to minimise the negative and maximise the positive impacts.
Table 1: Examples of Positive and Negative Impacts of Tourism
Positive Impacts of Tourism
Negative Impacts of Tourism
Social
 
Local cultures, traditions and customs thrive through the hosting of local festivals and cultural events
The needs of inbound tourists and visitors leads to loss of cultural identity
Well-managed community-led projects lead to long-term benefits for the community
Exploitation of children to attract visitors
Promotion of local and national pride through sharing of authentic experiences
Commercialised, standard and inauthentic tourism activities offered
Environmental
 
Infrastructure developments like improved internet and communications, or energy-conserving initiatives can benefit local communities
Uncontrolled tourism leads to overtourism from overcrowding, traffic jams, pressure on resources (water, energy sources)
Protected wildlife sanctuaries/reserves
Exploitation of wild animals to attract tourists, such as captive tigers, elephant rides, dancing bears, inappropriate handling of wild animals
Managed natural areas to support biodiversity preservation
Destruction of natural environment and wildlife habitat loss through tourism development activities such as hotel building, new roads
Economic
 
Creation of jobs for local people and communities

Seasonal jobs that are poorly paid

Jobs that could be performed by locals are given to foreigners

More tourist income stays in the country
Tourist income is diverted from the host country to foreign companies
Diversification into community-led tourism generates increased earnings for providers and authentic experiences for tourists
Reliance on tourism as an economic driver makes suppliers vulnerable to external threats, such as natural disasters
Increased demand for local products and handicrafts
Higher prices in shops in tourist areas affects local people as tourists are often wealthier than their hosts
Source: Acorn Tourism Consulting
To meet visitors' expectations for sustainability, tourism businesses can attract travellers by paying attention to:
- Community well-being, for instance by contributing to poverty alleviation
- Community participation
- Preserving/protecting cultural assets
- Fair distribution of socio-economic benefits, such as employment and income
- Ensuring that activities are feasible long-term economic operations
- Ensuring that activities provide stable employment opportunities
- Making optimal use of environmental resources
- Minimising energy use and waste disposal
- Conservation of natural and cultural heritage
- Conservation of biodiversity
Tip:
Find out how adventure tour operators manage sustainability in tourism. The Adventure Travel Trade Association (ATTA), in association with Switzerland Tourism, has released the first report in a series of sustainability research reports that features case studies, lessons learned and best practices from all over the world, set to be published at regular intervals over the next two years. Download the first report on High Moments, Low Impact: Rethinking Adventure Travel's Sustainability Efforts.
3.

Eight elements of a sustainable tourism business

There are many ways to incorporate sustainability into your business, whether you run tours or manage tourism accommodation. It is important to understand that embedding sustainability into your business is a process that will take time. However, it should be your goal to achieve as high a level of sustainability as possible within a realistic timeframe.

If you don't know whether your business is sustainable, use this free sustainability check to help you find out.

Figure 2: Eight Elements of a Sustainable Tourism Business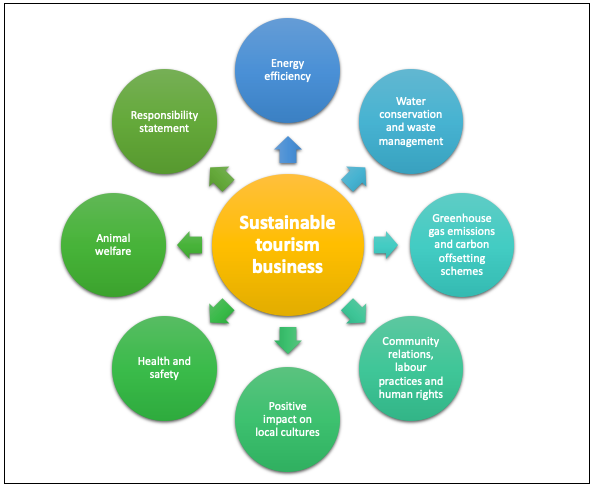 Source: Acorn Tourism Consulting
The higher the level of sustainability and the more responsibly you run your business, the greater the positive impact you will have on your environment, your community, the quality of your tourism product and client experience, and the more confidently you can promote your green credentials.
APPOINT A SUSTAINABLE BUSINESS COORDINATOR
As a very first step in your mission to become a sustainable tourism business, you should appoint a Sustainable Business Coordinator.

This person should be responsible for planning, coordinating, implementing and measuring all the sustainable activities for your business listed in the Eight Elements below.

You should ensure they receive proper training in sustainable management.
Element 1: Energy efficiency
Reducing our reliance on fossil fuels, conserving energy, and improving energy efficiency play a key role in managing the human impact on the environment. Types of energy from renewable sources, also referred to as renewables, are being adopted more widely around the world and new technologies are being developed all the time. While many systems are still very expensive, there are a wide range of small, practical steps that SMEs can take to improve their energy efficiency and monitor energy consumption.
Steps to take:
Use renewable energy, such as electricity from solar panels or wind power, as much as possible. Choose energy suppliers that provide energy from renewable sources if possible.
Make sure appliances such as fridges, washing machines and ovens are energy-efficient.
Install energy-saving lightbulbs everywhere.
Install thermostats for heating (if needed) and hot water, and a 'smart' meter to track your energy use to help you keep it as low as possible.
Use electric vehicles instead of vehicles with combustion engines.
Ask your customers/guests to be mindful, turning off lights, air conditioning and/or heating when they leave their rooms.
Figure 3: Example of Customer Notice to Conserve Energy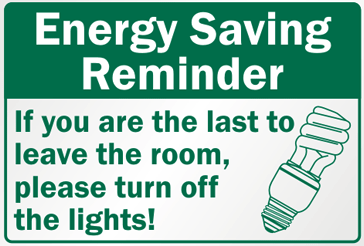 Source: Recycle Reminders
Tip:
Establish formal monitoring processes to measure your energy consumption on a monthly basis.
Element 2: Water conservation and waste management
The effective management of waste is at the core of any sustainable scheme. Tourism providers that adopt responsible waste practices demonstrate a high level of commitment to the preservation of the environment.
'Reduce, Reuse, Recycle' are the key activities in waste management, and the phrase is highly recognisable by consumers these days.
Figure 4: Recycling Waste Scheme in Action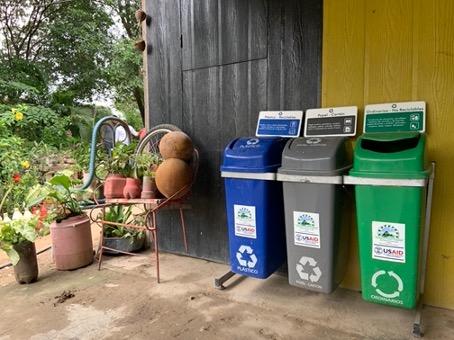 Source: Acorn Tourism Consulting
The global problem of plastic pollution is well publicised in Europe and consumers are very familiar with images of oceans and beaches contaminated with vast amounts of plastic waste. Single-use plastic, commonly used for plastic bags, water/drinks bottles, straws and plastic plates/cutlery, is widely considered to be a major culprit. Many countries have banned the use of some single-use plastics and others, such as Tanzania, have banned travellers from bringing in plastic bags to the country.
Water is an increasingly precious resource that must be managed carefully in many countries that have limited rainfall or are prone to drought conditions. As well as encouraging your customers to use water responsibly for washing and so on, you should also encourage them to use reusable water bottles and provide a supply of filtered water. This is essential in places where tap water is not safe to drink.
Steps to take:
"Waste is only waste when you waste it" - ensure you have a waste separation scheme in place for recycling paper and cardboard, plastics and aluminium and ensure it is all disposed of responsibly according to the regulations in your destination.
Consider whether you could support a ban on single-use plastics in your business or commit to working towards an outright ban.
Compost food and garden waste appropriately.
Install low-flow taps and shower heads.
Install a rainwater harvesting system for crops/gardens, and/or flushing toilets.
Install a water filtering system to encourage guests to limit their use of plastic bottles. Provide (loan, sell or give) your clients reusable bottles. They can be company-branded souvenirs.
Display customer signs to use water sensibly and turn off taps.
For accommodation providers, implement a reuse towels and bedlinen scheme.
Encourage visitors to take part in a litter collection initiative.
Figure 5: Customer Notices: Reuse Bedlinen/Towel Scheme and Conserving Water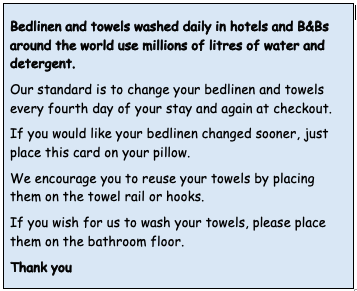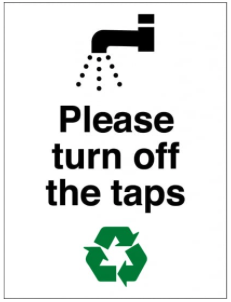 Source: Acorn Tourism Consulting/Key Signs
Tips:
Make sure you are aware of the regulations surrounding waste and recycling in your destination. Check what initiatives there may be to help you improve your waste management practices.
Establish a formal monitoring process to measure your water usage on a monthly basis.
Element 3: Greenhouse gas emissions and carbon offsetting schemes
Reducing carbon emissions is the most important factor to address climate change. Carbon dioxide (CO2) accounts for around 80% of greenhouse gas emissions and its presence in increasingly high concentrations is the major cause of climate change. Burning fossil fuels, commonly practised in the manufacturing and aviation sectors, deforestation, and intensive farming practices are major contributors to harmful levels of carbon dioxide and other greenhouse gases in the atmosphere.
The effects of climate change are causing serious problems for human life all over the world due to floods, storms, wildfires, and extreme temperatures. Rising sea temperatures are devastating coastal communities and damaging delicate ecosystems that cannot adapt quickly enough, which in turn threatens the many species that live in them.
To compensate for the emissions caused by tourism activities, many European tour operators make contributions to carbon offsetting schemes. Travellers also like to know that operators they use and places they visit are helping to address the issue by contributing to schemes and actively choose providers that make a conscious effort to minimise the impact of travel.
However, carbon offsetting is a controversial topic. It is becoming more widely understood that for carbon offsetting to work, activities must be carried out in addition to any existing scheme. Therefore, it is important to select offsetting schemes that really consider the positive impact they make towards addressing climate change.
You can see how UK operator Much Better Adventures carefully considers which reforestation and rewilding schemes to support for maximum benefit to the planet.
Tips:
Measure your carbon footprint using an online calculator such as Carmacal, developed specifically to measure the carbon footprint of tour and travel packages.
Read more about the effects of climate change so that you are knowledgeable about the global issue. Greenpeace is a good source of information.
Do your own research into companies that you can sign up with for carbon offsetting schemes, like Earthly. Some schemes, such as German organisation Atmosfair, support the development of tourism practices using renewable energy.
Research what carbon offsetting schemes exist in your country or destination.
Element 4: Community relations, labour practices and human rights
Employing local people in your business is crucial for tourism to be sustainable. Local individuals benefit both economically and from a personal development perspective. It can also have a positive impact on their whole family and help foster a sense of local and national pride.
However, it is important to ensure that everyone involved in your business, including staff and volunteers, are treated fairly, do not work excessive hours or in poor conditions. They should have at least one full rest day a week and receive adequate training for the work they are expected to do.
It is also important to involve and consult with other local stakeholders, both in the planning and implementation stages. You must build strong relationships with them to ensure success at a community level and to be able to deliver an immersive experience for the traveller.
A Code of Conduct that encompasses all your business practices is essential. It should clearly state your support of human rights, that you distance yourself from child abuse and, if applicable, your commitment to animal welfare in tourism. You should research other companies' Codes of Conduct to help you write your own, for instance:
Tips:
If you are setting up a community tourism project, identify all the stakeholders and what role they will play in the project, whether a supplier, buyer, community, family, group/organisation or employee or consultant.
Employ staff from the direct community whenever you can, followed by the local area and region. Ensure that each role is supported by a formal job description and that training is provided as necessary.
Build a network of knowledgeable and experienced guides who are enthusiastic and speak the language of the travellers to a good standard. They must be able to bring the product alive, whether guiding a walking trail, identifying bird life, conducting community village or historical tours, and so on. Offer training as necessary.
Pay a fair wage for the work they do and the skills they have.
Do not exploit children. They should not be employed by the business or be involved in anything dangerous, or if it means they miss school. For more advice on establishing a Code of Conduct, consult The Code of Conduct for the Protection of Children from Exploitation in Travel and Tourism.
Element 5: Maximising positive impact on local cultures
Maximising the authenticity of an experience for a visitor through meaningful interactions with local cultures and communities is at the heart of sustainable tourism activities. Community-based tourism (CBT) is a fast-growing niche market within the tourism industry, driven by travellers keen on unique and authentic experiences.
For instance, a guided walk or tour through a village combined with a traditional activity like cooking with a local family, or taking part in hands-on village activities like handicraft making or harvesting fruit or flowers. It is important to ensure the whole community is involved in supporting or providing the experience – and that a structure is in place that enables everyone in the community to benefit from selling the experience.
If your business serves food, it is important to ensure that produce is locally grown, harvested and/or produced, and is seasonal. Local and seasonal is a key part of sustainability. Sourcing from local producers and growers under fair terms and conditions ensures positive impact.
Other examples of activities, trips and experiences that can be organised sustainably to the benefit of both community and visitor include:
Birdwatching
Wildlife watching
Nature walks, learning about unusual flora and fauna or traditional plant-based medicines
Hiking
Fishing
Visiting a coffee or sugar cane farm
Visiting a local community and joining in with traditional activities
Guided walks with storytelling, visiting interesting historic sites
Sharing local music and culture, such as traditional performances or visits to local festivals
Opportunities to try traditional food and drink
Language classes
Watching and learning about traditional handicrafts, including the opportunity for tourists to try it themselves
Food tasting
Traditional cookery classes including a trip to the local market to buy ingredients
Art, painting or photography
 
Element 6: Health and safety
Ensuring guests' health and safety is of paramount importance for all tourism providers. It has become even more important because of the pandemic, and you must establish some robust cleaning and sanitising protocols, making sure you are very clear what they are. If you supply travel products to European tour operators, they will also expect you to be very clear how you will keep their customers safe.
Your website is the best place to promote your COVID-19 safety protocols. Take a look at this comprehensive COVID-19 Operating Plan for staff and guests drawn up by local Indian operator Village Ways to give you some ideas for developing yours.
You can also consider signing up to join the World Travel & Tourism Council's Safe Travels stamp, a self-certify scheme to help rebuild confidence among travellers so safe travel can resume once restrictions are eased. It is free to use, provided that you commit to the implementation of and ongoing compliance with the Safe Travels protocols. Download the WTTC Safe Travels Protocols to find out more.
Element 7: Animal welfare
The welfare of animals in tourism is an emotive topic for European travellers. There is a lot of negative publicity surrounding poorly managed animal wildlife attractions that promote unacceptable practices, including forced animal performances and the handling of wild animals. There are many campaigning organisations in Europe and around the world that actively encourage wildlife tourists to stay away from such attractions, for instance Four Paws and Animondial.
Increasingly, European tour operators will only work with suppliers that promote very high standards of animal welfare, both for animals that live in the wild and those living in captivity, such as conservation sanctuaries. They will not buy from you if you cannot prove you are a responsible wildlife tourism provider.
Tips:
You should familiarise yourself with what are acceptable practices in animal tourism these days. Consult ABTA's Animal Welfare Guidelines for more information.
Assess your tourism product thoroughly to ensure it complies and make changes if it does not.
For more information about requirements for wildlife tourism products, including detailed information about developing sustainable wildlife tourism products, consult the CBI study on Entering the European market for wildlife tourism products.
Element 8: Responsibility Statement
To communicate your commitment to sustainable tourism, you should write a Responsibility Statement for your business. The statement should clearly outline all the sustainable activities that you practise, but it is important that you are honest about what you do and that you don't exaggerate or make any false claims. You will seriously harm your business and reputation if your claims are discovered to be false.
The statement must provide your visitors with a clear view of the proactive environmental and social measures that your businesses has adopted and others that you aspire to reach. This is important as it shows that you are aware there is always more that can be done, and it is a good thing to have goals.
This is a good example of aspirational thinking.
Figure 6: Next Steps

Source: Much Better Adventures
For inspiration when writing one for your business, look at these examples of responsibility statements from tour operators and tourism providers:
Tips:
Make sure the statements you make are clear and honest.
Do not exaggerate your claims or make vague statements.
Avoid 'greenwashing' – do not pretend you are doing something that you are not. It will harm your reputation when it is discovered.
Avoid 'greenhushing' – by underreporting your sustainability achievements to your clients
4.

Become certified as a sustainable tourism provider

Being certified as a sustainable business sends out a strong message to your customers that you understand the issues and are working hard to minimise negative impacts and maximise positive impacts of your tourism business.

The Global Sustainable Tourism Council, commonly referred to as the GSTC, manages the global standards for sustainable travel and tourism, and acts as the international accreditation body for sustainable tourism certification.

Figure 7: Global Sustainable Tourism Council Logo

Source: GSTC
The GSTC Criteria are applicable to all sectors of the tourism industry and organised around four main themes:
Effective sustainability planning
Maximising social and economic benefits for the local community
Enhancing cultural heritage
Reducing negative impacts on the environment
There are two sets of GSTC Criteria:
Tour operators and accommodation providers may apply for sustainable certification directly with GSTC or apply to join a scheme that has adopted the GSTC Criteria within its own system and has been recognised by GSTC as GSTC-Recognised Standards.
Table 2: Examples of GSTC-Recognised Standards
GSTC-Recognised Standards for Tour Operators and/or Tourism Accommodation Providers, and Destinations
Details
International Schemes
 

A standard issued by the Responsible Tourism Institute (RTI) that promotes responsible tourism at an international level. Members include:

Grupo Ryo San Cristóbal (Mexico)

Macro Viagens (Portugal)

 

 

The EarthCheck is the world's leading scientific benchmarking, certification and advisory group for travel and tourism. EarthCheck Eco is an entry-level programme for SMEs (terrestrial and marine-based) that evaluates an operator's economic, social and environmental impact.

Nuuk (Greenland)

Apurva Kempinski (Bali)

A non-profit organisation promoting best practice responsible tourism in several southern African countries.

Stormsriver Adventures (South Africa)

Coffeebeans Routes (South Africa)

The Good Travel Seal certification is part of the Good Travel Guide sustainable travel platform which promotes destinations and businesses to responsible travellers looking for a green holiday. It is an affordable scheme aimed at SMEs, and for all types of tourism businesses – accommodation providers, tour operators, car rentals, DMOs and so on.

The Green Globe programme provides certification, education, and marketing services for 83 countries worldwide for travel and tourism businesses.

Eden Lodge (Madagascar)

Green Bay Phu Quoc Resort (Vietnam)

 

Aimed at accommodation providers, the Green Key scheme has been adopted in more than 65 countries by 3,200 establishments.

NH Hotel Group (Belgium, France, Mexico, South Africa, the Netherlands)

 

The leading green tourism certification scheme in the UK, Green Tourism helps businesses and organisations to operate in 'greener' ways, providing advice on reducing energy use, ethical waste disposal, local and seasonal buyers, and adopting sustainable practices from top to bottom.

Matriarch Africa (Zimbabwe)

Victoria Falls Safari Lodge (Zimbabwe)

 

TourCert provides consultancy and internationally recognised sustainability certification. It supports tourism businesses through the entire certification programme and also provides training. Members include:

Akwaba Africa (Germany)

Ecodestinos (Colombia)

This standard integrates management and performance criteria for tour operators, travel agents and accommodation providers. It is based on several international sustainability and corporate social responsibility (CSR) standards and guidelines. It is one of the industry's leading schemes. Members include:

Khiri Travel (Sri Lanka)

Tesfa Tours (Ethiopia)

 

Regional and National Schemes
 

Chile - Sistema de Distinción en Turismo Sustentable (SERNATUR)

The Distinction in Sustainable Tourism in Chile is identifiable by the 'S' Seal. The scheme is for accommodation providers, tour operators and travel agencies that have made good progress towards sustainability actions, and guarantees that tourism operators are committed to sustainability.

Costa Rica was one of the first countries in the world to promote ecotourism. The national certification scheme was launched in 1997 to provide guidelines for accommodation providers and operators to develop their businesses under sustainable principles.

Ecotourism Australia operates a range of tourism certification schemes, developed in collaboration and consultation with academics, industry experts, environmental scientists, and tour operators.

India - TOFTigers PUG and Footprint Certification Programmes

This scheme has been developed specifically to address the need to identify and encourage environmentally focused and ecotourism-based accommodation providers on the Indian subcontinent.

The RTTZ scheme has four levels of certification for accommodation providers, designed to support tourism businesses to strive for continuous improvement.

 
Source: GSTC/Acorn Tourism Consulting
To illustrate the importance of sustainability certification to adventure tour operators around the world, the Adventure Travel and Trade Association (ATTA) 2021 Adventure Tour Operator Snapshot Survey identified that 40% of respondents were either working towards sustainability certification or were certified already.
Figure 8: Sustainability Certification among Adventure Tour Operators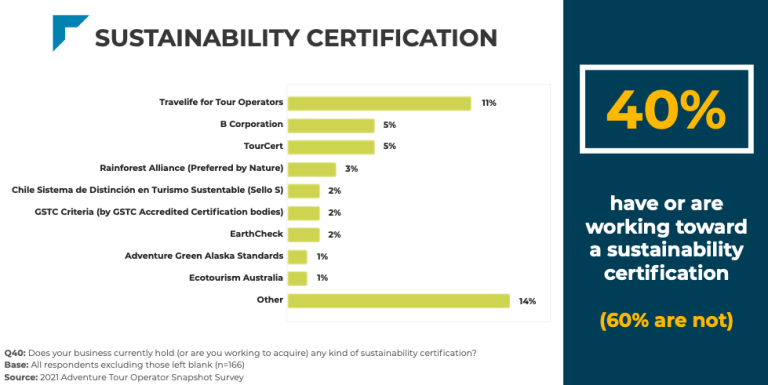 Source: ATTA
Tips:
Do your own research into the different sustainability certification schemes to see which would be most suitable for your business. Make sure you explore any national schemes that are available in your country too.
Have a look at this website, bookdifferent.com, an OTA (online travel agent) offering a range of sustainable hotels and other eco-friendly accommodations all over the world. If you want to list your property on this OTA, you will be referred to a partner-ecolabel to begin the certification process.
TO BECOME CERTIFIED AS A SUSTAINABLE BUSINESS, OR NOT?
If you cannot afford to become certified sustainable at this stage, you should incorporate sustainable practices in all your businesses activities as far as you are able to, and make sure that you record your activities and use your website to tell the story about your sustainability. Although certification is desirable, travellers will also be interested to know that your activities are sustainable and have a positive impact on the environment, people and local economy.
Travelife for Tour Operators
Travelife is an internationally recognised GSTC-accredited training, management and certification initiative for tour operators committed to reaching sustainability, with more than 400 members worldwide. Travelife is one of the best known sustainable tourism certification systems and widely adopted in Europe, so many operators in developing countries choose this standard for their business.
Travelife offers two separate but interrelated sustainability systems, one for tour operators and travel agencies, the other for hotels and accommodation providers. Benefits of joining the tour operator scheme include:
Guidelines and templates for sustainability policies and contracts for internal and external implementation of sustainability.
A personal coach (or trainer) to advise and support your organisation through the implementation stage.
An online assessment of your activities and verification of your sustainability report.
Seven online training courses for your staff and suppliers.
The Travelife Award (subject to compliance with the Travelife requirements and standards).
Five free calculations for your tour package's carbon emissions.
Travelife Standard, Criteria and Tools
The Travelife Standard integrates management and performance criteria and is based on leading international sustainability and Corporate Social Responsibility (CSR) guidelines. These include the GSTC criteria; ISO 14001 in Environmental Management and ISO 26000 in Corporate Social Responsibility Guidelines and Principles. The Travelife criteria have been developed around the major sustainability themes, detailed in the following table. In addition, specialist tools have been created to help members address these issues.
Table 3: Travelife Sustainability Themes and Tools to Address Sustainability Issues
Major Sustainability Themes
Travelife Tools to Address Issues

 

Energy efficiency and conservation
Water and waste management
Greenhouse gas emissions
Labour practices
Human rights
Community relations
Ecosystem conservation
Cultural impacts
Health and safety
Fair business practices
Customer protection
Animal welfare

 

Training for personal certification – a series of practical tools and online training modules, available in more than 15 languages including English, Spanish, German, Greek, Portuguese and French; online exam; personal Travelife certificate.

 

Management system – involving six steps including the appointment and training of a sustainability coordinator.

 

Action plan and reporting system – an easy online tool to plan and report sustainability steps.

 

Best practice standards – established to inspire suppliers worldwide and can be used to compare suppliers. Include social and environmental standards.

 

Cooperation with destinations – supporting a coordinated approach between tour operators, accommodation providers and local destinations to foster sustainability.
Source: Travelife/Acorn Tourism Consulting
Travelife Certification Process
There is a three-stage approach to achieve sustainability certification under the Travelife scheme. Applicants usually complete each stage before progressing to the next.
Figure 9: The Stages of Travelife Sustainable Certification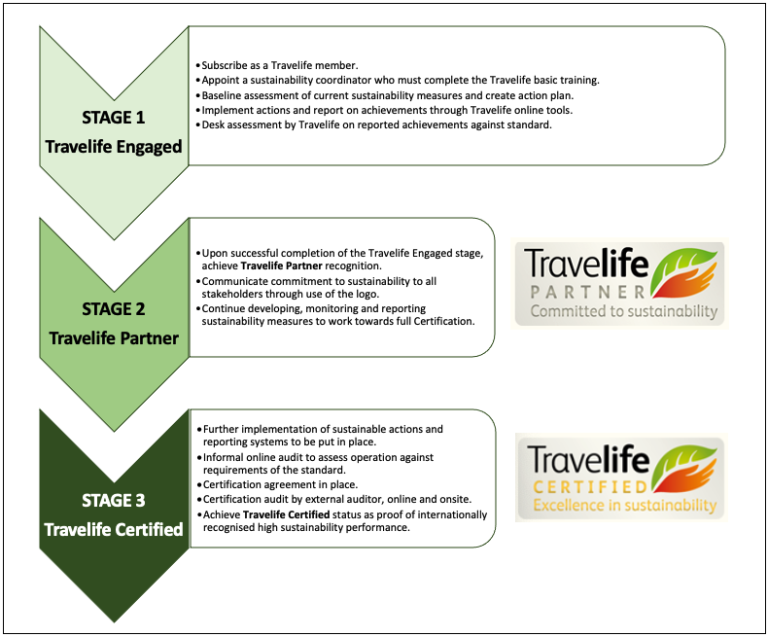 Source: Travelife/Acorn Tourism Consulting
To find out more about the three stages, also known as packages, visit Travelife's membership packages page.
Travelife members are found across the tourism industry and include travel trade associations which promote Travelife to their members, such as ABTA (Association of British Travel Agents) and ANVR (Netherlands Travel Trade Association). You can also browse Travelife's current tour operator and travel agent members, arranged by country here.
When it comes to accommodation providers, many leading companies have joined Travelife to help improve sustainability in their own accommodation supply chain, like TUI and Hotelplan.
Tips:
If you organise trips, tours and experiences, consult the Travelife website to make sure you understand the requirements for certification.
For more information about the Travelife sustainability programme for accommodation providers such as guest houses, hotels, hostels, and other tourism accommodation, visit the website, Travelife Accommodation Sustainability.
This study was carried out on behalf of CBI by Acorn Tourism Consulting Limited.
Please review our market information disclaimer.
Search
Enter search terms to find market research