Tips for organising your export of fresh fruit and vegetables to Europe
When organising your export of fresh fruit and vegetables to Europe, it is important to agree on acceptable payment terms and put agreements in writing. Although the sector is relatively informal, the expectations of buyers are high and the export process must be done with precision. To make sure that your product reaches its destination in a good condition, pay extra attention to packaging and cold chain logistics.
1.

Put your agreements in writing

Well-defined agreements in contracts will protect your business, and give your buyers a sense of reliability and professionalism. Some buyers may be satisfied with only email exchange; however, even if your buyer does not want a contract, it is in your interest to have one. Contracts or framework agreements act as a reminder and a record of what needs to be done. They also form the basis of legal proceedings, should either the supplier or the buyer breach the agreement. Though it is not an easy process, contracts can be enforced in Europe.
Check your contract
When negotiating with potential buyers, you must carefully read their purchase conditions (if provided). As a supplier, you are at risk when you lack understanding of the contract and its consequences or when you unintentionally conclude a contract. You must be confident of the company with which you are dealing and understand the commitment that you are making. Do not sign, confirm or verbally agree with a contract that is unclear or incomplete.
Check whether the contract and the general terms and conditions are in line with your previous agreements on the following details:
Product specification;
Quantity (number of boxes, sizes and so on);
Value;
Price agreements;
Delivery date or period;
Terms of payment;
Terms of delivery (see Incoterms below);
Fees and/or charges applicable;
Insurance;
Default procedures;
Dispute resolution procedure (governing law; place of jurisdiction; arbitration).
Use the COFREUROP code of practice as a basis for your contracts
If your buyer does not have any general purchase conditions, you can ask your buyer to sign your general conditions. Download the COFREUROP rules on the website of the European Fresh Produce Association "Freshfel Europe" and use this code of practice as a basis for your business transactions with European buyers.
The International Arbitration Chamber for Fruits and Vegetables (CAIFL) provides arbitration in national and international disputes, and promotes the COFREUROP code of practice. The COFREUROP rules clearly fix a number of obligations and duties of sellers and buyers in the fresh produce business. They provide a valuable solution in disputes about quality, prices, contract breaches, payments and other issues.
Use your rights as a supplier
When doing business with large, dominant buyers, you will soon be able to invoke your rights as a supplier. The European Commission proposed a new Directive to protect small and medium sized suppliers in the food supply chain from unfair trade practices of economically stronger buyers. The Directive aims to protect farmers, processors, distributors, producer organisations as well as suppliers from outside the European Union.
A number of practices will be prohibited or only allowed when unambiguously agreed. Among the practices that will be prohibited are:
Payments later than 30 days;
Last-minute order cancellations ;
Refusal to enter into a written contract;
Unilateral contract changes;
Transferring the costs of handling customer complaints to the supplier.
The proposed Directive was agreed in December 2018 and will be implemented over the next years. Once fully adopted, countries in the European Union will have 2 years to transpose the Directive into their national laws.
2.

Use payment terms that are acceptable to you and your client

Payment terms will vary according to the supplier-client relationship and the products involved. Payments or partial payments in the fresh fruit and vegetable trade often take place at different moments (see Table 1). The sooner you get paid, the better your cash -flow and the more secure your payment will be. However, documentary credit is not a common practice any more in the fresh business and your buyer will most likely pay you after they have physically checked the product after arrival.

Table 1: Common payment terms in the trade of fresh fruit and vegetables
| | |
| --- | --- |
| Common payment terms | Points of attention |
| Pre-season advances | Only for trusted suppliers |
| Pre-shipment | Often a percentage of the total price |
| Cash Against Documents | Not a common practice (any more) in fresh fruit and vegetables |
| After arrival | Collect proof of quality |
| After sales | Ask for Account of Sales when selling on commission |
| Open account | Only with trusted buyers |
Using acceptable payment terms to you and your client is important to keep business going with the least amount of risk. Before agreeing on the payment term, try to investigate your client's history and creditworthiness; for example, by using export credit agencies (see "Export credit insurance" below). Also make sure that you can fall back on clearly formulated conditions when clients cannot or will not make the payment.
A first commercial transaction is often made after the arrival of the goods, because buyers want to check the product before making any payment. There is no market for adventurers or amateurs and buyers often avoid doing business with smaller (more risky) suppliers. For this reason, it has become difficult for small and medium-sized suppliers to get into business with serious buyers in Europe. Still, as a small supplier, you should try to negotiate an advance payment to maintain your cash flow and get a commitment from your buyer. Expect lots of paperwork and rejections of buyers because they may consider you a liability. Likewise, you should avoid unreliable buyers – in other words, assess your buyer!
In the fresh produce sector, payments can also be made at different moments: as pre-season advances (most common for integrated partnerships), prior to shipment, after arrival or after the products are resold and the final price is calculated based on the account of sales. The account of sales includes the final selling price in Europe, and the total costs of product handling, testing, commission and taxes.
Documentary credits, such as Cash Against Documents (CAD) and Letters of Credit (L/C), are slow and relatively expensive, and provide no guarantee of quality to buyers. They are therefore not the preferred option in the trade of fresh fruit and vegetables. If you choose to ask for a Letter of Credit, you must understand the costs and the meaning of a Letter of Credit, including its process. In Europe, some of the best trade finance providers are BNP Paribas (best bank for trade finance), Rabobank (best bank for commodity finance), and Commerz bank (best regional bank for western Europe).
You can distinguish yourself as an exporter by using an open account, which means that the transaction is made a certain number of days after the goods have been delivered. This process creates higher risks and pressure on your cash flow. It is therefore only recommended for trusted and established trade relations – and only when your financial situation allows for it. The advantage of an open account is that it saves you and your buyer the administrative costs of an intermediate bank and documentary credit.
Tips:
Check with your bank what the actual costs and procedures of the letter of credit are. Select a bank which is recognised in Europe and which has daily experience in dealing with documentary credits.
3.

Choose your export insurance according to your potential trade risk

Export insurance helps you to reduce your economical risks in international trade. The type and usefulness of your insurance depends on the specific risks of your export. When you have a high risk in terms of shipping and payment terms, export credit insurance can be recommendable. The higher the value of your product or the riskier your trade partner or country, the more sense it makes to use export credit insurance and additional insurances such as cargo or currency insurance.

Remember that insurances do often not cover 100% of your potential loss and their policy costs can make your product more expensive. It is important to understand the limitations of insurance policies and shop around when you need one. For the export of fresh fruit and vegetables, export credit insurance is among the most common insurances.
Export credit insurance
Export credit insurance is highly recommendable for open-account business deals. Without a bank guarantee such as a Letter of Credit (L/C), you are exposed to higher financial risks. Export credit insurance protects you against non-payment or default by an importer; for example, due to insolvency. Moreover, it does not only provide you with peace of mind but also improves your access to working capital.
For fresh fruit and vegetables, you would use short-term insurance (repayment period up to 1 year) and you can choose between a single- of multiple-buyer policy. A single-buyer policy is useful to insure only 1 debtor or a one-off risk. Multiple-buyer policies can be more convenient when you have regular shipment to several clients and use a pay-as-you-go service.
Well-known export credit insurance companies are Atradius, Coface and Euler Hermes. Their insurance rates depend on your annual turnover, history in claims and the risk profile of your buyer.
Marine and cargo insurance
Whereas marine insurance only covers the liability of a maritime transport company, cargo insurance is used to protect your shipment of products throughout the entire journey to a customer.
Cargo insurance is recommended, especially when potential cargo loss will have a large impact on your business. Depending on the shipping agreement with your buyer (see Incoterms further down), the cargo insurance is either your or your buyer's responsibility.
Currency insurance
Most of your contracts with European buyers will be in euros or US dollars. The risk of conversion loss in the trade of fresh fruit and vegetables is often minimal due to the speed of trade. With long-term supply contracts and retail programmes, it can be more relevant to use currency insurance against conversion loss. Credit agencies such as Atradius and banks such as Santander offer currency and foreign exchange risk insurance.
Product liability insurance
In Europe's fresh fruit and vegetable business, product liability insurance is rare. It could protect you when your product harms consumers if it does not comply with legal standards such as on food safety. However, compensation is subject to the practices and efforts that you have taken to comply with the standards.
Seller's interest or contingency insurance
Insufficient coverage for product damage or loss by your buyer may affect you as an exporter. You can increase your control over the level of insurance of your trading partner and ensure the payment of your goods by adding seller's interest or contingency insurance. However, this insurance is less common than export credit insurance.
4.

Check your export documents and import tariffs

In the export of fresh fruit and vegetables, preferential tariffs can influence your competitive position in Europe. However, you must also master the basics of custom procedures, including flawless export documentation.
Doublecheck your export documents
Familiarise yourself with customs procedures in Europe and always check your part of the export documents needed for custom clearance. A small mistake in the documents can result in serious delays. Find a trusted and recognised freight forwarder in your country, using the Freightos guide How to Choose a Freight Forwarder. Make sure that your documents are well made and compete, such as:
Transport documents (Bill of Lading, packing list);
Commercial Invoice (read how to prepare a commercial export invoice);
Documentary proof of origin/certificate of origin;
Inspections Certificates (phytosanitary or plant health certificate, certificate of conformity for fruit with specific marketing standards).
To make your export process efficient and exchange data with your buyer without mistakes, you can choose to use Electronic Data Interchange (EDI).
Find your import tariff in the TARIC database
Import tariffs and preferential trade agreements are a major influence on your competitive advantage. Imported products that are also common in European cultivation are usually taxed according to the season. For a few fresh products, there are additional quota and tariff rate quotas, such as for bananas and garlic. Preferential and autonomous tariff quotas can reduce some of the import tariffs.
The different measures to control European import require planning and calculation from you as a supplier when organising your export to Europe (see Table 2).
Table 2: Examples of tariff rates for fresh fruit and vegetables (2019; without preference)
070200 Tomato

Variable entry price applies, depending on value and season

1 Nov to 14 May: 8.8% + 0 to 29.8 euro/100 kg/net

15 May to 31 Oct: 14.4% + 0 to 29.8 euro/100 kg/net

070320 Garlic

Imports of garlic into the European Union are subject to import licences and certificates of origin: 9.6% + 120 euro/100 kg/net.

070810 Peas (pisum sativum)

1 Sept to 31 May: 8%

1 June to 31 Aug: 13.6%

070820 Beans (vigna, phaseolus)

1 Oct to 30 Jun: 10.4% (min 1.6 euro/100 kg/net)

1 July to 30 Sept: 13.6% (min 1.6 euro/100 kg/net)

070920 Asparagus

10.2%

07096099 Chilli peppers

6.4%

071410 Manioc (Cassava)

9.5 euro per 100 kg/net

07142010 Sweet potato

(fresh, whole, for human consumption): 3.8% (Autonomous rate of duty: 3%)

080111/12/19 Coconut

0%

08039010 Bananas

114 euro/1,000 kg/net (importers need a weight certificate before custom clearance and tariff quota apply)

080430 Pineapples

5.8%,

080440 Avocados

1 Dec to 31 May: 4%

1 Jun to 30 Nov: 5.1%

080450 Mangoes

0%

0805 Citrus

Variable entry price (only lime is fixed at 12.8%); for example, Navel oranges:

1 Apr to 30 Apr: 10.4% + 0 to 7.1 euro/100 kg/net

1 May to 15 May: 4.8 + 0 to 7.1 euro/100 kg/net

16 May to 15 Oct: 3.2% + 0 to 7.1 euro/100 kg/net

16 Oct to 31 Mar: 16% + 0 to 7.1 euro/100 kg/net

080610 Table grapes

Variable entry price, depending on the value and season

15 July to 20 July: 14.1%

21 July to 31 October: 14.1% or 17.6% + 1.1 to 9.6 euro/100 kg/net

1 to 20 Nov: 11.5 or 14.4% + 1 to 9.6 euro/100 kg/net

21 Nov to 14 July: Emperor variety 8% / other 11.5%

080711/19 Melons

8.8%

080720 Papayas

0%

0808 Apples and pears

Variable entry price, depending on the value and season; for example, apples:

1 Jan to 31 Mar: 4 or 6.4% + 1.1 to 23.8 euro/100 kg/net

1 Apr to 31 July: 0% to 4.8% + 0.9 to 23.8 euro/100 kg/net

1 Aug to 31 Dec: 9% or 11.2% + 0.9 to 23.8 euro/100 kg/net

0809 Stone fruit

Variable entry price, depending on the value and season; for example, plums:

1 Oct to 30 Jun: 6.4% + 0 to 10.3 euro/100 kg/net

1 July to 30 Sept: 12% + 0 to 10.3 euro/100 kg/net

081010 Strawberries

Variable import duty depending on the season:

1 Aug to 30 Apr: 11.2%

1 May to 31 July: 12.8% (min 2.4 euro/100 kg/net)

08104030/50 Blueberries

3.2%

08102010 Raspberries

8.8%

081070 Persimmons (kaki)

8.8%

08109020 Exotic fruit

Exotic fruit such as lychees, passion fruit and pitahaya: 0%
Source: Commission Implementing Regulation (EU) 2018/1602
Trade preferences
The Generalised Scheme of Preferences (GSP) partly or fully removes the import duties from products coming into the EU market from developing countries. There are 3 types:
Standard GSP, which reduces tariffs for low- and lower-middle-income countries;
GSP+, which reduces the tariffs to 0% for vulnerable low- and lower-middle-income countries which implement international conventions related to human rights, labour rights, protection of the environment and good governance;
EBA (Everything But Arms), a special arrangement for least-developed countries, providing them with duty-free and quota-free access for all products except arms and ammunition.
If your country is on the List of GSP beneficiary countries, you will enjoy better tariffs than the conventional ones. To obtain these preferential rates, you need to include proof of origin for all fruits and vegetables. For GSP beneficiary countries, you will need a Form A certificate. Other certificates of origin include EUR 1 or a EUR-MED certificate for pan-Euro-Mediterranean preferential rules of origin.
Trade agreements can also give you access to the European market with preferential tariffs. The EU has specific trade policies for different countries and regions, also with several important supply countries of fresh fruit and vegetables; for example:
5.

Logistics: Maintain a perfect cold chain

Throughout the supply chain, you must make sure that your fresh fruit and vegetables are maintained in perfect conditions. Most important is a temperature-controlled supply chain from harvest to consumption (cold chain).

As an exporter, you have a large responsibility in maintaining your cold chain, including making sure that the products are properly loaded and cooled during shipping. The Incoterms determine how far your responsibility actually goes.

Beside a perfect cold chain, there are also other logistical aspects that you need to consider.
Fumigation: Shippers may require the cargo to be fumigated, but check be forehand whether this process is accepted by your buyer; for example, fumigants are generally not allowed for organic products.
Loading: Make sure that your container is well loaded with sufficient ventilation and air circulation. For example, read how the reefer shipping line Hamburg Süd handles refrigerated containers and their recommendations.
Ethylene: Fruit that generates ethylene should not be shipped with ethylene-sensitive products.
Controlled atmosphere: Explore the possibility of using a controlled atmosphere for warehousing and transporting your fresh product. This option will help products arrive in a good condition. A controlled atmosphere is a storage method in which the concentrations of oxygen, carbon dioxide and nitrogen, as well as the temperature and humidity of a storage room, are regulated. It is estimated that around 20% to 30% of cargo transported in refrigerated cargo ships is now transported under a controlled atmosphere.
Monitoring: Make use of sensor technology to measure temperature during shipment. Check whether your forwarder or shipping line provides such technology.
Common International Commercial Terms or Incoterms for fresh fruit and vegetables are Free on Board (FOB) and Cost Insurance Freight (CIF). The Incoterm 2010 Delivered At Terminal (DAT) is renamed Delivered at Place Unloaded (DPU) in the renewed Incoterms 2020.
Incoterms determine the extent of your responsibility but also your price and contract. For example, if you are trading large quantities of goods, you can get better offers from transport and insurance companies. In this case, the CIF (Cost, Insurance and Freight) price will usually be more competitive for you. If you have little export experience, it is safer to offer a price based on ExWorks or FOB only.
Tips:
Use the BMT Cargo Handbook for perishables, the Container Handbook or the Transport Information Service to learn more about the storage, shipment and risk factors for various fruit and vegetables. The Container Handbook has a checklist for the correct packing of a refrigerated container.
Make sure that your buyer specifically accepts the product and the quality as soon as it arrives, which gives you certainty that your product has arrived in good condition and avoids delayed claims. You can reduce your liability by improving your documentation of the product handling; for example, take pictures of the loaded products when they leave your premises.
Mention the Incoterm and destination when quoting your price to potential buyers. As an exporter, you must remain flexible when it comes to shipping, but make sure to calculate the final selling price well, including freight costs, handling, insurance and potential inspection.
Learn more about Incoterms on the website of the International Chamber of Commerce or watch the short explanatory video about Incoterms by IncoDocs.
Check websites such as Freightos to get an indication of the freight costs. When organising your shipment, compare prices of forwarders and their conditions.
6.

Use quality packaging to protect your products and ensure shelf life

Use proper packaging for the product that you are shipping. The package must be strong enough to protect your produce during storage, handling and distribution. Beside protection against physical injury, the packaging must be suitable to avoid microbial contamination, moisture and weight loss, and maintain shelf life.
Use quality kraft corrugated cardboard boxes with sufficient strength to hold the specific cargo. Using superior-quality packaging for your product does not only give your buyer a good impression, but it also greatly reduces the risk of damaged goods. Lightweight packaging that is easily damaged by moisture or handling is not accepted by buyers of fresh fruit and vegetables.
Protect your most delicate fresh products with extra material inside the box, such as plastic trays, insulation material, plastic liners or individual cushioning. You can also opt for impregnated, coated or laminated cardboard, but always take into account the EU regulation (EC) No 1935/2004 on materials and articles intended to come into contact with food. Materials may not release their constituents into food at levels harmful to human health or change food composition, taste and odour in an unacceptable way.
Consider "active" packaging. which is packaging with a certain role such as absorbing ethylene, CO2 or oxygen, anti-microbial packaging and humidity regulators. Each fresh fruit and vegetable product has its own requirements for temperature, humidity and environmental gas composition. Modern produce packaging can be custom-engineered for each commodity to extend shelf life, delay ripening and reduce waste. For example, controlling the concentration of ethylene and slowing down respiration can help delay the ripening process.
Make sure that your packaging can be ventilated with sufficient perforation and air flow.
Make sure that your packaging is stackable in design and strength.
Make sure that each box and pallet is labelled and traceable.
Points of attention:
Try to make your packaging attractive by using an appealing design.
Put extra effort into making your packaging sustainable; for example, by using recyclable and biodegradable materials, and by reducing the amount of plastics as much as possible. Sustainable packaging is important to almost all European buyers and it will be a requirement for some.
Have an eye for detail and comply with all specifications, including traceability codes. Especially retailers can be very precise in the type of packing and labelling of fresh fruit and vegetables.
Image 1: Stackable cardboard boxes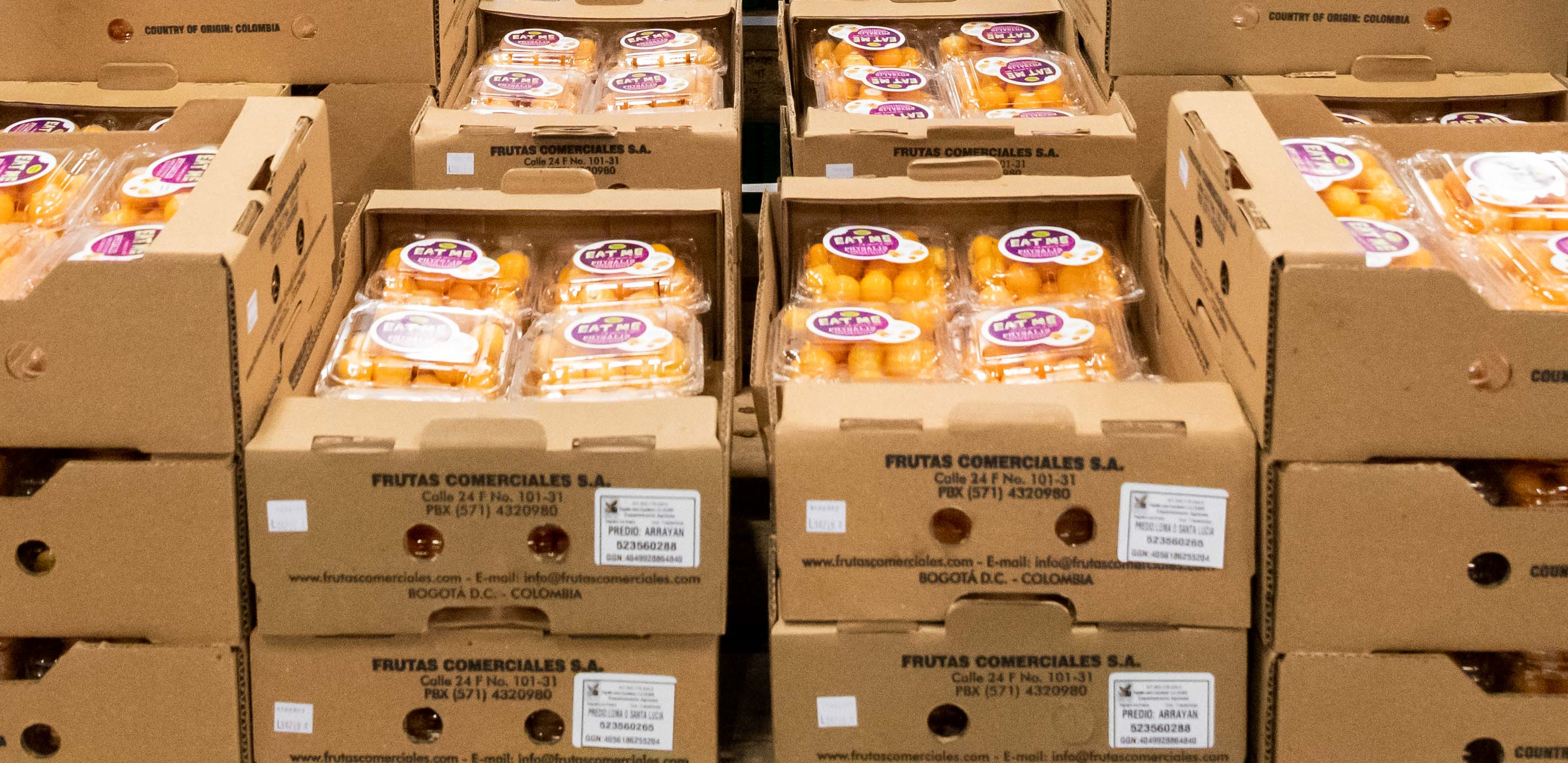 Image 2: Individual protection packaging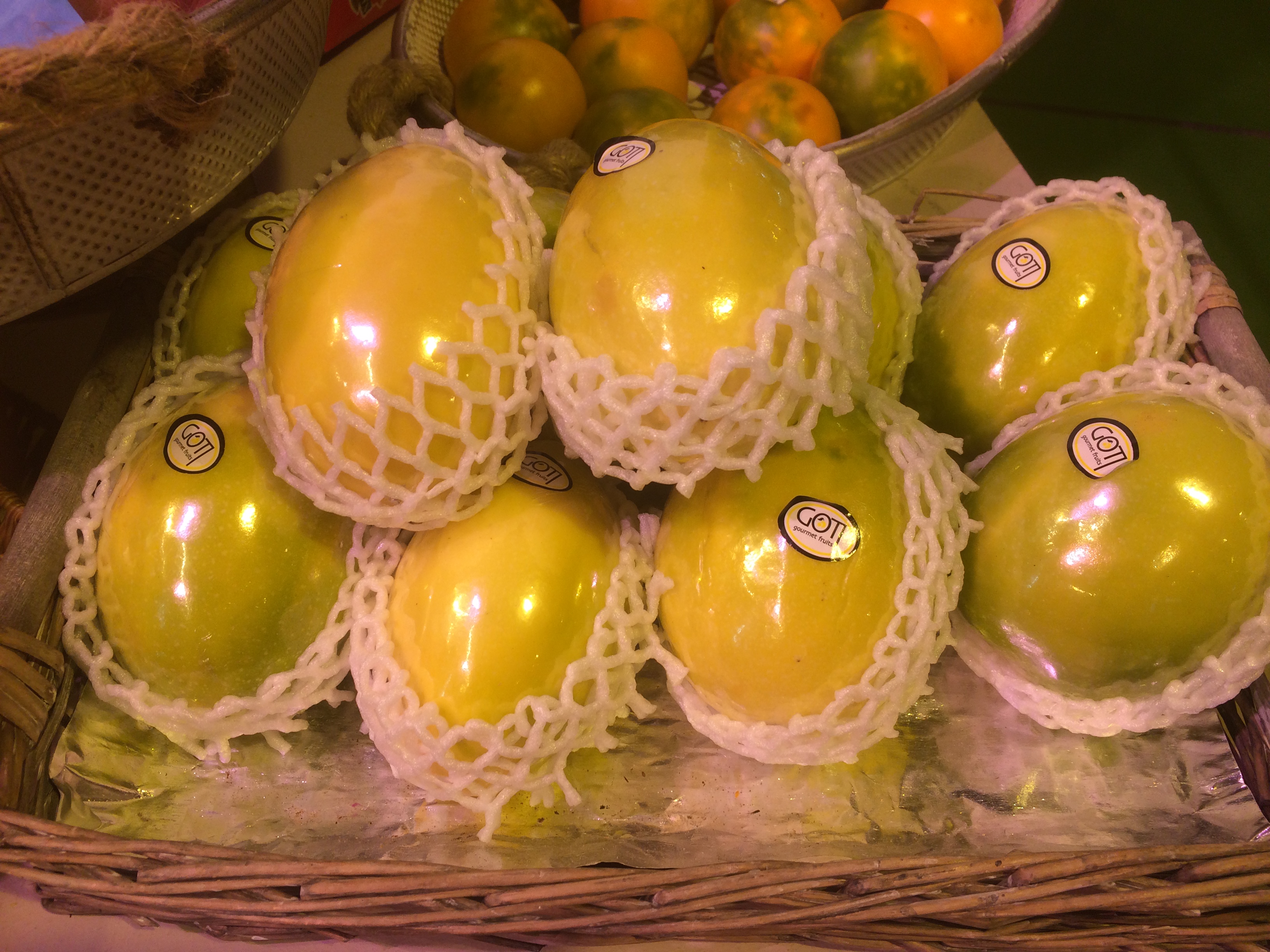 7.

Use support organisations to train yourself in best export practices

There are a number of international organisations that you can use for organising your export. These organisations provide information about the technical aspects of organising your shipment, explain the rules for entering the European market or provide services such as export training.
Tip:
Inform whether there are trade support organisations in your home country that offer training or practical advice about your export.
Read our Tips for Finding Buyers and Tips for Doing Business, which can help you further understand how to enter the European market and provide insight into how European buyers think.
This study has been carried out on behalf of CBI by ICI Business.
Please review our market information disclaimer.
Follow us for the latest updates