What is the demand for apparel on the European market?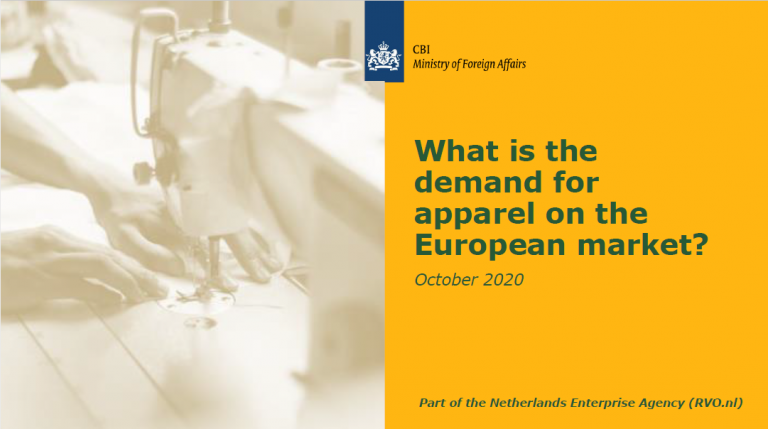 Europe is a strong, continuously growing apparel market, home to some of the world's biggest and most renowned apparel companies. Europe's apparel import market was valued at €177.3 billion in 2019, growing at an average rate of 5% a year. Imports from developing countries are growing faster than the EU's overall import rate.
The biggest markets within the EU include Germany, France, the UK, Spain, the Netherlands and Italy, together comprising nearly 72% of all EU apparel imports in 2019. Poland is a market to watch due to recent high growth in imports.
The fastest growing and most attractive product categories are fashion sportswear and active sportswear with average annual growth rates of 7.2% and 9.7% in the last 5 years.
Content of this study
What makes Europe an interesting market for apparel?

Which European markets offer most opportunities for apparel exporters?

Which products from developing countries have most potential on the European apparel market?
Follow us for the latest updates
Search
Enter search terms to find market research