The European market potential for recycled fashion
Recycled Fashion is a small but an increasingly interesting product segment for exporters from developing countries. Apparel companies are increasingly investigating circular fashion models including the recycling and upcycling of textiles, and European consumers are increasingly conscious about the impact of purchasing fast fashion. Although currently, only 1% of second-hand textiles are recycled into new clothes, the recycling trend is expected to accelerate and manufacturers from developing countries who come up with better technologies, solutions and fashionable apparel made from recycled materials, will be at an advantage.
1.

Product description

The textile industry has evolved into a €917 billion industry globally, comprising clothing as well as furniture and mattress material, linens, draperies, cleaning materials, leisure equipment, and many other items. Every year, there are over 80 billion garments produced worldwide. An average person buys 60% more items of clothing every year and keeps them for about half as long as 15 years ago, generating a huge amount of waste.

In the EU, approximately 2.2 million tons of textile municipal solid waste was generated in 2018. The amount of textile waste has doubled over the last 20 years. Once in landfills, natural fibres can take hundreds of years to decompose and may release methane and CO2 into the atmosphere. Synthetic materials are not designed to decompose and may release toxic substances into groundwater and the surrounding soil.

Due to this situation, textile recycling is becoming increasingly important in Europe and will continue to be one of the key issues in the apparel industry. Textile recycling refers to the process by which old clothing and other textiles are recovered for reuse or material recovery.

Textiles for recycling are generated from three primary sources: 1) post-consumer, including garments, upholstery, and others and 2) pre-consumer, including scrap created as a by-product from yarn and fabric manufacturing and 3) post-industrial scrap textiles from other industries. The necessary steps in the textile recycling process involve the donation, collection, sorting, and processing of textiles, followed by the subsequent transportation to end users of used garments, rags or other materials.

The recycling of plastic bottles for clothes is a growing niche market for sustainable brands. Nevertheless, experts are critical about the impact of the use of recycled plastic bottles. According to studies, washing these clothes redirects microplastic particles right back into the water and might be unhealthy in use. Otherwise, fishing nets gathered from the seas and other such materials have become very popular in recycling fashion, especially in the subsegment of swimwear.

The process of recycling natural textiles includes the sorting of materials by type and colour, which reduces the need for re-dying the fabric, thus saving energy, water and avoiding pollution. The textiles are then pulled into fibres, or shredded, and are sometimes mixed with other fibres, depending on the end use of the yarn. The yarn is cleaned, mixed through a carding process, re-spun and ready for subsequent use in weaving or knitting.

Some fibres, instead of being re-spun, get compressed for use as textile filling. The process of recycling polyester-based textiles involves shredding garments and granulating them into polyester chips. They are subsequently melted and used to create new fibres for use in new polyester fabrics.

While textile recycling is focused on recovering materials from waste for reuse, remanufacturing or reprocessing, upcycling is a form of recycling which turns the waste material or an unwanted item into a better-quality and higher value product.

Overall, in Europe, only about 50% of collected textiles are reused (they are, for example, exported to other countries) and about 50% are recycled, of which only 1% is made into new clothes. Approximately 35% of donated clothing is made into industrial rags. In the end, only 15% of consumer-used clothing is recycled, whereas more than 75% of pre-use clothing is recycled by the manufacturers. This represents a loss of more than $100 billion worth of materials each year, which are compounded by the high costs of textile waste disposal.

Textile recycling and upcycling are potentially beneficial activities from an environmental, social, and economic point of view. They decrease landfill space requirements, reduce the use of virgin fibres, reduce the consumption of energy and water, help avoid pollution and lessen the demand for dyes.

In the European Union, companies mainly focus on the recycling of polyester, nylon/polyamide, cotton, wool, and polycotton.

Figure 1: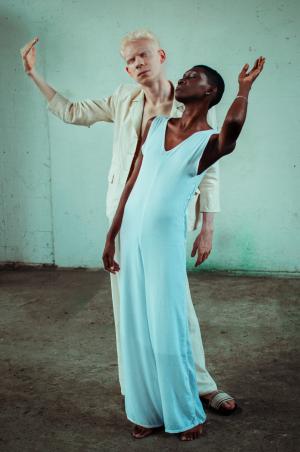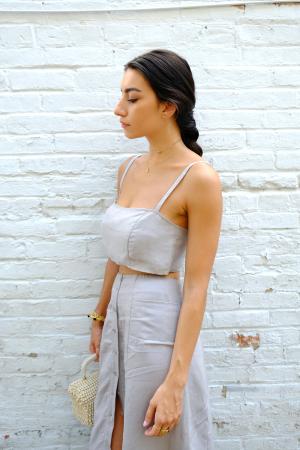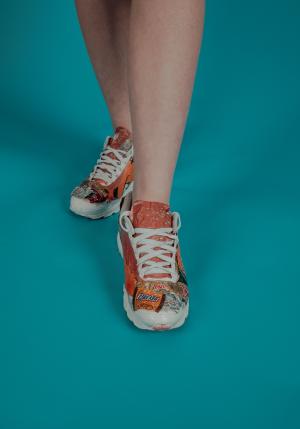 Sources: Unsplash
Table 1: Recycling processes for major fibres/textiles
Material

Mechanical recycling

Chemical recycling

Polyester

Sorting by type and colour, washing and chopping.

Extrusion into yarn

Depolymerisation, repolymerisation and extrusion into chips

Nylon/polyamides

Cleaning and palletisation (for homogenous flows only)

Depolymerisation and repolymerisation to make new yarn

Cotton

Separation by colour, shredding and re-spinning

Promising innovative development

Wool

Separation by colour, pulling the garment back into a fibrous state

Not available

Polycotton

Small-scale processes for producing insulation materials and other lower grade applications

Requires pre-separation into cotton and polyester. Still in pilot phase
Source: Ecodesign Report based on Rengel (2007)
2.

What makes Europe an interesting market for recycled fashion?

The amount of clothing an average person buys in the European Union has increased by 40% in just a few decades, driven by a fall in prices and the increased speed with which fashion is delivered to consumers. The rate of textiles getting recycled to be used again is only 26% for the whole European Union. However, the growth in fast fashion has also resulted in growing amounts of textile waste. In March 2020, the European Union adopted the new "Circular Economy Action Plan" as a reaction to the European Union's Green Deal. The new action plan announces initiatives along the entire life cycle of products.

It targets how products are designed, promotes circular economy processes, encourages sustainable consumption, and aims to ensure that waste is prevented, and the resources used are kept in the European Union's economy for as long as possible. For 2021, the Union announced for example plans to discuss a new strategy for sustainable textiles and review the European Union's rules on waste shipments. The plan is expected to expand from year to year, making recycling for ordinary fashion companies obligatory and offering a lot of new market opportunities.

Corresponding to this, companies are exploring circular models, both to comply with the regulations and to appeal to European consumers, who are increasingly environmentally conscious and sustainability oriented. Circular fashion seeks to reduce waste to a minimum and keep the materials in the consumption and production loop as long as possible. In circular models, materials are collected and reused whenever possible and are turned into new fabrics and garments with help of the different recycling technologies. The environmental impact reduction when using recycled fibres is quite high. In a pilot project with a jeans manufacturer, the energy savings of recycled fibre compared to virgin fibre were 53%, while the water savings amounted to 99% and chemicals savings were 88%.

For clothes to be recycled, they should be designed to have multiple life cycles, with recyclable materials that are tailored to the intended use, timeless styles, and design suitable for disassembly. At the moment, textile recycling's potential is still not fully realised due to a lack of proper technology, particularly when it comes to sorting the collected clothing, separating blended fibres, separating fibres from chemicals including colour during recycling, and establishing which chemicals were used in the production in the first place. The technological challenges mean full recycling of clothing into new fibres is still far from commercially viable. Technologies for chemical recycling that produce virgin fibres of a high quality are available for polyester and nylon and are slowly becoming available but are not yet fully economically viable for cotton and blends.

There are companies that specialise in organising the recycling initiatives of the apparel brands, for example. I: CO is a Swiss solution provider with recycling expertise in delivering innovative recycling opportunities. In 2017, it partnered with H&M to support its "Bring It" Fashion Collection Campaign. It collects discarded shoes, belts, bags, and clothing from people and has collection points all over Europe. It works with approximately 60 retail partners including The North Face, Levi's, Forever 21, Intimissimi, Reno, Adler, C&A and Esprit. They organise the transport, sorting, and recycling of donated textiles, providing the infrastructure for raw materials to go into a closed loop manufacturing cycle.

Other companies are developing more sustainable fibre mixes and materials such as Lyocell and Tencel, further used in the production of clothes such as denim, underwear, casual wear, and towels. Lyocell can be also blended with a variety of other fibres such as silk, cotton, polyester, linen, nylon, and wool. It can simulate a variety of textures such as suede, leather, and silk. Lenzing Group produces the innovative Refibra branded lyocell, which is using cotton scraps from the value chain.

There is a general push towards using safer and healthier material inputs that would allow for cycling, as well as to avoid negative impacts during the production, use and after-use phases.

Some companies made recycling and sustainability a part of their brand's DNA, for example:

Les Sublimes (France) uses recycled cashmere, which is additionally certified by Oeko-Tex and labelled Global Recycled Standard.

Companies are also increasingly exploring circular sales models such as clothing rental, resale, and upcycling. These models lengthen the product life cycle and improve sustainability. Clothing rental is offered by companies like Rent the Runway, MUD Jeans and Tchibo. Survey data from Germany, Poland and Sweden suggests that just over 40% of customers could "imagine using fashion rental". In parallel, &Other Stories, Patagonia, R.E.I, Zalando, AboutYou, and the French luxury department store Galleries Lafayette are all entering the fashion resale market. Clothing resale is forecast to have a tremendous growth potential. H&M also recently launched repair and customisation facilities across its stores in France, Germany, and Norway.
Tips:
Look at the websites of the companies listed above, which made recycling and sustainability a part of their brand's DNA, to understand what type of recycling they are involved in, what business models they are promoting and what type of apparel aesthetic they have.
Start producing clothing that is durable and will have a higher resale value.
Consider producing clothing from recycled materials and fibres, especially the leftover materials from your production sites.
Be creative and evaluate local waste materials which could be used for the production of new clothes.
To learn more about the circular economy visit the Ellen MacArthur Foundation initiative for Making Fashion Circular, read about the different projects and strategies for reducing textile waste and improving recycling and read the research publications of the Mistra Future Fashion.
3.

Which European countries offer most opportunities for recycled fashion?

Table 2: Textile waste market in contrast to the total apparel imports 2008-2018
Country

Textile Waste in 2008

(tons)

Textile Waste in 2018

(tons)

2008-2018 average textile waste growth (%)

Apparel Imports in 2018

Italy

540,975

519,214

-0.41%

€14.5 billion

Germany

212,632

338,342

+4.75%

€33.9 billion

France

391,050

238,999

-4.80%

€21.7 billion

Belgium

166,129

199,456

+1.85%

€7.9 billion

Poland

83,578

131,985

+4.68%

€5.9 billion

Czech Republic

77,359

131,614

+5.46%

€2.6 billion

Netherlands

128,783

126,208

-0.20%

€14.8 billion

Portugal

95,970

103,954

+0.80%

€2.2 billion

Spain

138,476

94,334

-3.77%

€16.6 billion

EU27

2,140,000

2,170,000

+0.14%

 
Source: Eurostat
The biggest European markets for fashion and recycled apparel include Italy, Germany, France, Belgium, Poland, and the Czech Republic. There are no estimates with regards to the value of demand for recycled apparel, but the share of the EU population that is concerned with issues of sustainability and weighs it in their apparel purchases is approximately 37.5%. In theory, if the recycled fashion strategies gain in force and are appropriately advertised to the public, the EU import market for recycled apparel will be worth at least €63.2 billion.
Italy
Italy is only collecting 15% of its textile waste for reuse, but imports large amounts of textile waste to the country. Companies in the city of Prato traditionally convert old rugs and second-hand clothes collected all around the world into yarn for new clothes. In 2017, 142 million kilogrammes of old materials have been turned into fibres by Prato's textile industry. The industry is estimated to make use of 15% of all garments in the recycling stream worldwide, generating around $2.5 billion and is, likewise, the world's capital of recycled textile materials.
Over 100 companies (for example, the yarn producer Comistra) have therefore joined the Italian Textile and Recycling Association (Astri), which is also located in Prato and led by one of the many family entrepreneurs in the region. These companies are also serving global fashion chains like H&M, Armani, Banana Republic, Zara, and others.
Germany
Germany has a high collection rate for reuse and recycling. It reportedly collects 75% of its textiles, but most of it is recycled to be used in lower value applications like insulation or filling material. Nevertheless, the company is the European leader in textile collection. Some main players in the German textile recycling market include Soex, the parent company of I:CO, Remitex, Striebel, EAST-WEST Textilrecycling Kursun and Boer Group. 50% of the old textiles in German get sold as second-hand products globally, 21% state material for new cleaning cloths, and 23% is used as raw material for premium burning materials.
France
In 2020, the French government approved a new law to ban the disposal and destruction of unsold clothing by fashion companies. This movement is expected to decrease textile waste and increase the possibilities for the use of recycled materials. French policy makers are currently working on plans for a circular economy that explicitly targets the throw-away culture in the clothing industry and aims to put a stop to wastage by repurposing unsold stocks of clothing, for example by offering them to charity.
Base of this plan is the new law, as well as a scoring system for clothing, grading from A to E, depending on carbon footprint, the use of water, the toxicity of fabrics and dyes and the possibility of reuse or recycling concerning the product.
Companies collecting and recycling textiles in France include Veteco, Gebetex Tri, Eurotex Discount and Trimex.
Belgium
In July 2020, Belgium has opened the first circular shopping mall ("Yuman") in Brussels. The mall includes clothing, accessories, linen, decoration, cosmetics, leisure ideas, furniture, rental services for objects and clothing, books, CDs/DVDs, and more. The associations "Care4Quality" and "Care4Safe" in Belgium aim to unite textile companies in the country that target the recycling and re-use of second-hand clothing and act as quality trademarks. Other active initiatives are Circular Flanders and Centexbel, an association focused on knowledge transfer and the establishment of a sustainable circular economy in Belgium.
In 2017, Circular Flanders set up the Green Deal Circular Procurement in collaboration with The Shift, the Flemish Association for Cities and Municipalities (VVSG), and the Better Living Environment Union (Bond Beter Leefmilieu). Over two years, more than 150 organisations committed themselves to jointly purchase according to circular models, or facilitate circular procurement projects.
In the same year, the public employment service of Flanders (VDAB) has launched a tender framework contract for sustainable workwear. The products transport route (supply chain) played a big role in this tender, as well as the sources of the used materials. Such developments sponsor also the development of local brands like Café Congé, a fashion manufacturer that only producers on-demand based on recycled materials, and Noosa, a company creating fibres made of corn that can be upcycled any time.
Poland
Poland recycles approximately 11.1% of its textile waste, which is slightly more than the overall average in Europe. Apart from that, the country imports further textile waste to supply local recycling companies with material for their recycling purposes. The value of the Polish domestic market for second-hand clothing is estimated at PLN 5-6 billion per year.
Companies like VIVE Textile and Solvay in Poland focus on the processing of textiles for the production of new materials. Consequently, Solvay has opened a new textile recycling factory in Gorzów, Poland and VIVE have become the Polish and European leader for textile recycling. VIVE is 100% committed to the recycling of second-hand clothes and producing 700 assortment groups. The Polish company Wtórpol likewise processes 65 million kg of textiles per year and exports its products to more than 30 countries.
Czech Republic
Recyled fashion has not reached the Czech population to the same extent as in other European countries. Only selected brands like Bezpotisku and Moti Móda have focused on the sale of recycled fashion. However, the country processes a lot of recyclable materials that can be used for the production of new apparel.
However, recycling companies like The ET Group are focused on the collection, processing, delivery and sale of textile waste and products. Also, organisations like the Red Cross Czechia are collecting used apparel to distribute it to needy people and sell it to recycling companies.
Tips:
Focus your export efforts on the top six markets: Italy, Germany, France, Belgium, Poland, and the Czech Republic, because they constitute the biggest apparel markets in Europe, with the largest population of environmentally conscious consumers. Other markets that are smaller but very environmentally conscious include the Scandinavian markets.
If you are already collaborating with leading brands, contact them to ask about the opportunities in recycled fashion and get in touch with companies that are already known for recycling to understand whether you could become a supplier.
Think about the scrap materials that you generate as part of your production process as well as any unsold inventories and think about how you can reuse them in clothing or home textiles production. Ideally, you would need to provide innovative and eye-catching designs for this new apparel and textiles.
Present yourself as an eco-friendly and sustainability-focused company. The topic of recycled fashion is tightly knit on (young) consumers' willingness for change, a reduced CO² footprint, as well as ethical lifestyle approaches. Consumers who are actively looking for recycled products are likewise often interested in topics such as ethical and fair trade, as well.
4.

Which trends offer opportunities or pose threats for the European Recycled Fashion market?
New Recycling Technologies
There are some promising new technologies that are able to separate the most common blend of cotton and polyester, such as Worn Again and Blend Re:wind. There is also a number of companies who are innovating textile recycling, for example Resyntex, Re:newcell and Evrnu Technologies produce secondary raw materials from textile waste, Infinited Fiber turns textile, cardboard and agricultural waste into new cotton, Worn Again Technologies turns polyester polymers and cellulose from cotton, non-reusable textiles, and PET bottles and packaging into new textile raw materials. Additionally, the Swedish forestry company Södra announced a new recycling technology that is capable to recycle large amounts of blended textiles at a time.
Mainstream companies increasingly embrace sustainability and recycling strategies
The donation of old garments is supported by many non-profit and corporate programs. Apparel companies, like H&M (as part of the Ellen Mc Arthur Foundation), Nike, Patagonia, or C&A, offer consumers incentives for returning their used clothing and are increasingly using recycled materials in their collections. For example, Adidas, Ralph Lauren and Aquafil have launched collections made of recycled plastic waste and Diesel has teamed up with Coca-Cola to launch The (Re)Collection made of partially recycled materials, including plastic bottles and recycled cotton. Other companies have repurposed second-hand trash, unsaleable stock and waste to produce high quality kitchen textiles, home textiles, bedding, packaging, shoes and clothing ( for example The New Denim Project, MUD Jeans, and Rifo). The H&M Weekday brand releases designs based on remade garments from old collections.
Growing choice of materials
Textile and clothing companies in Europe currently research on the production of yarn with a high incorporation of recycled cork. This new yarn is expected to show more strength and elongation, as well as abrasion resistance and less interrelated CO2 emission. Additionally, the companies are looking to use 100% recycled fabrics made mainly from post-consumer blended textile waste. Also, recycled PET can be blended with recycled textiles to save up to 40% of production energy, as well as up to 99% of water usage.
Support of the distribution of products through digital technologies
The Circular Design Software offers a platform for material suppliers, fashion brands, and recyclers to create an identification scheme for reusable materials to simplify its assignment for the use by clothing manufacturers. It is connected to sorting software, product development tools, and guidelines for circular design. The customer interface holds full transparency of a garment's story including its production, materials, and care instructions. Options and benefits to update, resell or recycle a garment are presented.
Tips:
Create recycling and upcycling initiatives for post-industrial and post-consumer denim fibres that produce high quality textiles or clothing, similar to what is produced by The New Denim Project, Mud Jeans, or Noorism, for example.
Research different recycling technologies for possible use in your production by visiting the websites of the leaders in the field like Resyntex, Re:newcell and Evrnu Technologies. Visit the Fashion for Good website to learn about the different innovations and resources available to producers who want to implement more sustainable fashion approaches.
Inform your buyers about your recycling footprint and make it a part of your company story.
Make use of digital technologies to inform yourself about the ongoing trends, topics of sustainability, and to get in touch with European fashion brands. Especially start-ups might be looking for suppliers who can leave the companies impressed by advertising a very new approach and proving knowledge in the sphere.
This study has been carried out on behalf of CBI by M-Brain GmbH.
Please review our market information disclaimer.
Follow us for the latest updates
Search
Enter search terms to find market research