Which trends offers opportunities or pose threats on the European apparel market?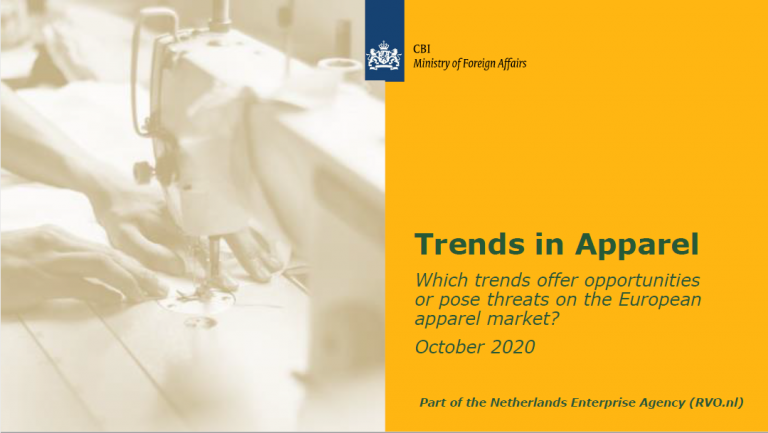 Multiple trends influence the European apparel market. The main trend currently is sustainability, connected with corporate social responsibility and transparency. The second major current trend is the influence of technology on production processes, sales and the relationships between buyers, suppliers and consumers. Although some trends pose threats, others if properly explored could generate big opportunities for developing country exporters.
Content of this study
Sustainability is becoming a standard
Corporate social responsibility (CSR) gains importance
The apparel industry is increasingly driven by technology
The potential of senior customers is recognised
The power of social media is unstoppable
Activewear outfits are becoming the new norm on a day out 6
The industry is being challenged by the COVID 19 crisis.
Follow us for the latest updates