Which trends offer opportunities or pose threats on the European natural ingredients for health products market?
Various factors currently affect demand for natural ingredients for health products in Europe. Growing consumer interest in natural and plant-based health products presents opportunities for exporters of natural ingredients. Ageing populations and growing awareness of preventative healthcare are boosting demand. At the same time, suppliers face challenges from climate change.
1.

Growing attention to alternative medicine

There are growing consumer concerns about potential side effects of pharmaceutical drugs or regular medication. Many consumers are turning to alternative medicines, such as homeopathy, natural remedies and supplements. Some experts have also been promoting the benefits of alternative medicine, especially to patients suffering from chronic health conditions.

Europe is the largest market for complementary and alternative medicine (CAM), which had an estimated value of US$33 billion (around €33 billion) in 2021. The European complementary and alternative medicine market is expected to grow at an annual rate of almost 21% from 2021 to 2028, reaching US$125 billion (around €125.6 billion) in 2028. Studies show that CAM treatments are most popular in Germany and Switzerland. This is partly because some CAM treatments are covered by health insurance there.

This trend is likely to continue, creating opportunities for natural ingredients used in food supplements and herbal medicinal products. There is an opportunity for suppliers of natural ingredients from outside Europe, especially since some (sub-)tropical plants are not grown in Europe.

An example of this is turmeric (Curcuma longa). Turmeric is used in Ayurveda, a traditional medicine system from India. The roots of the turmeric plant contain various different active components and can be used in both herbal medicinal products and food supplements. The most researched component is curcumin, which has multiple therapeutic properties such as anti-inflammatory and antioxidant properties. Examples of turmeric and curcumin food supplements on the market are shown in figure 1 below.

Figure 1: Examples of turmeric products on the European health products market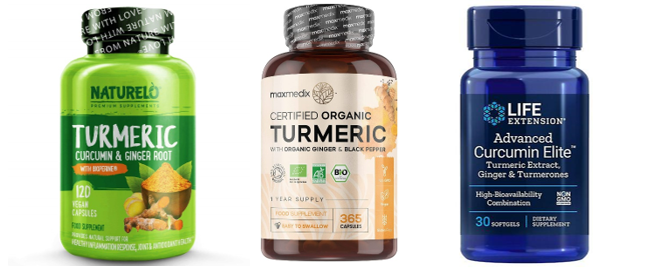 Source: Naturelo, Fit 'n' Vit and Life Extension (2022)
Essential oils are also benefitting from growing interest in alternative medicine. In aromatherapy, essential oils are used for their therapeutic effects, through inhalation, diffusion or application to the skin. The European aromatherapy market is forecast to grow at an annual rate of 9.6% from 2022 to 2029.
Tips:
Research what natural ingredients are used in complementary and alternative medicine products, including essential oils and medicinal and aromatic plants.

See our study on

Exporting essential oils to Europe

for information on the potential of essential oils in the European health products market.

Visit the website of the

European Federation of Associations of Essential

Oils

for more information on European legislation on essential oils.

This website also provides an overview of

member associations and member companies in Europe

.

See our study on

Exporting turmeric to Europe

for more information on its potential as a natural ingredient in health products.

Promote the benefits of your products for health conditions and general wellness. You can do this by informing buyers and displaying this information on your products, marketing materials and website.

Ensure you can substantiate your claims with scientific data and certifications. Do not make medicinal claims.
The ageing population in Europe offers opportunities for suppliers of natural ingredients for health products. Older people use more self-care products than younger consumers, and they are increasingly interested in natural healthcare options.
According to Eurostat, the share of people aged over 65 years was 20.8% of the EU population in 2021. This is expected to increase to 31.3% in 2070. In the coming decades, people aged 80 years and older will even be the fastest-growing segment of the EU population.
Figure 2: EU population by age group and sex, 2021-2100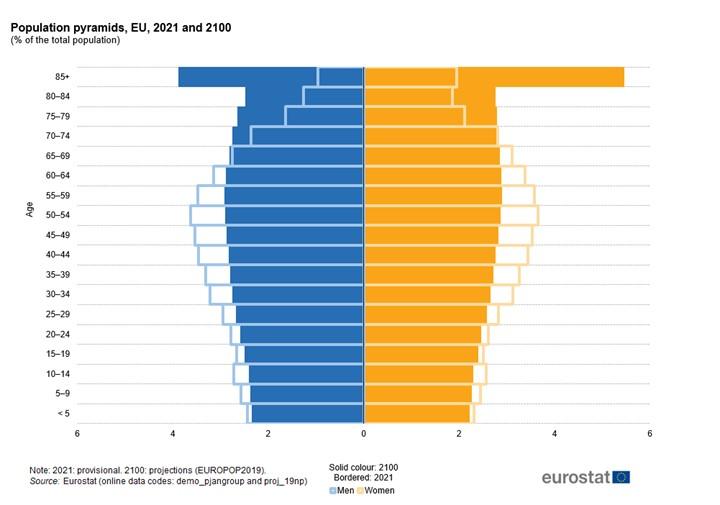 Source: European Commission (2022)
This demographic change is causing European countries to put more emphasis on long-term healthcare and will result in rising healthcare costs. This trend is further reflected in the steady increase in healthcare expenditure in all EU Member States. In 2020, the total healthcare expenditure of the European Union was estimated at €1.073 billion. According to World Bank data, expenditure on healthcare in the EU could increase from 8 percent of the total GDP in 2000 to 14 percent by 2030.
An ageing population also means an increase in chronic diseases. In recent years there has been a sharp increase in health problems such as cardiovascular disease, cancer and diabetes. Age plays an important role in the occurrence of type 2 diabetes. According to the International Diabetes Federation, the share of the European population with diabetes was 9.2% in 2021 and is expected to reach 10.4% in 2045.
These developments are closely monitored by the pharmaceutical industry and manufacturers of nutritional supplements. Hoping to reduce the negative effects of ageing on their overall health, many Europeans, especially the older population, are increasingly taking nutritional supplements for preventive healthcare purposes.
A growing number of food supplements are formulated with natural ingredients. Examples include turmeric to support healthy digestion and frankincense to support joint health. Protein intake is important for healthy muscle structure. Seaweeds, such as spirulina and chlorella are rich in vitamin K and protein.
Tips:
Identify the chemical and nutritional profile of your natural ingredients, especially if they can be used for disease treatment or health conditions. Promote these features to buyers, for example by informing them and mentioning these properties in your marketing materials.

Do market research on what health issues or needs various age groups in Europe have. Indicate how your ingredients can cater to the nutritional needs of European consumers.

For more statistics and tips, see the CBI study on

demand for natural ingredients for health products in the European market

.

See the CBI studies on

frankincense

,

plant proteins

and

seaweed

for more information on their market potential.
European consumers are seeking more plant-based foods. This trend is also seen in the food supplements market, creating opportunities for developing country suppliers of natural ingredients for health products.
According to Nielsen MarketTrack, the sales value of the European plant-based sector increased by 49% from 2018 to 2020. The plant-based food market reached €3.6 billion in 2020. According to a global study conducted by Mintel, the five most innovative countries for plant-based foods are the UK, Portugal, the Netherlands, Germany and Austria.
A consumer study revealed that European consumers are willing to change their diets to include more plant-based foods. More than 18% of Europeans were flexitarians in 2021. Figure 3 shows the share of Europeans that are flexitarians in selected European countries.
Research shows that whether supplements come from plant-based origins is important to European consumers. According to the Natural Marketing Institute, approximately 61% of supplement consumers indicate that natural origin is important to them. Moreover, approximately 46% do not want their supplements to contain animal products. Their survey also indicates that consumers are willing to pay more for plant-based products, especially in France and Italy.
This trend highlights an opportunity for plant-based products in the European market, especially as this demand is expected continue to increase in the future. Business Insights predicts considerable growth in demand for plant-based ingredients in food supplements, such as immune-boosting botanicals. The global market for plant-based probiotics is predicted to grow by 6.7% annually from 2022 to 2032, with Europe as the largest market. Examples of ingredients used in this market include coconut yoghurt, olives, miso and kombucha.
The European plant protein market is expected to reach US$3.8 billion by 2026, with an annual growth rate of 6.7%. Investments in the European plant-based protein market grew almost 470% from 2020 to 2021. This growth is expected to continue in the future, creating more opportunities for suppliers of natural protein options.
Spirulina and chlorella are seen as sustainable and high-quality replacements for meat protein. With the growing vegan and vegetarian population in Europe, demand for spirulina is expected to rise in Europe in the coming years.
To capitalise on this trend, you should develop a unique selling point (USP) for your plant-based health product, protein or probiotic. This will help to show potential buyers how your product meets a market need and how it compares to products already on the market. For example, you can focus on the quality or composition of your product or develop a marketing story based on its source.
Benexia (Chile) is an innovative pioneer in the chia business. The company uses top-of-the-line processing equipment to reduce microbiological contamination and has developed several sub-products such as protein powders and chia oil.
Figure 4: Chlorella powder and tablets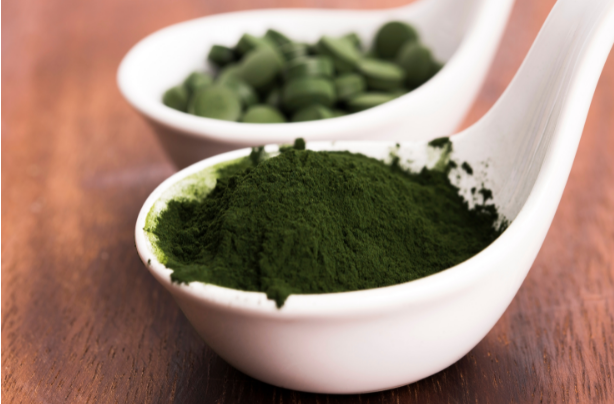 Source: Canva (2022)
The drive among European consumers to find new forms of disease prevention and treatment is contributing to growing awareness about self-care and wellness products. This, coupled with increasing distribution of medicines, is driving growth in the over-the-counter (OTC) drugs market in Europe. At present, more than 4,000 health products are available OTC. This is leading to increased demand for food supplements as well as herbal medicinal products, which are mainly sold OTC.
The European OTC drug market was worth an estimated US$33.5 million (€33.6 million) in 2020. This market is expected to grow at an annual rate of 5.4%, to reach US$45.8 million (almost €46 million) in 2026. Factors behind this growth are convenience, easy accessibility and the low costs of OTC drugs. Moreover, governments in the EU are attempting to shift costs to customers to save doctors and pharmacists resource costs.
According to the Association of the European Self-Care Industry (AESGP), using self-care products reduces the strain on social security systems and healthcare costs. Over-the-counter medicines also contribute positively to public health and improve prevention of illnesses.
AESGP indicates that the use of self-care products varies across Europe. Countries with high access and uptake of self-care products include Germany, the UK, Belgium, Poland and Finland. Examples of countries where use of self-care products is low are France, Spain, Austria and Italy.
Due to increasing consumer awareness about health prevention, the share of OTC medications is expected to continue growing in the future. This trend opens an opportunity for suppliers of natural ingredients for health products in developing countries. Novartis AG, Sanofi and Bayer AG are important companies in this segment.
Tips:
Identify the chemical and nutritional profile of your natural ingredients, especially if they can be used in self-care and wellness products. Ensure you promote these features to buyers, for example by informing them and mentioning these properties in your marketing materials.

For updates

on re

gulations on OTC medication and self-prescription products, visit the website of the Association of the European Self-Care Industry (AESGP).
The global COVID-19 pandemic has created both opportunities and challenges for exporters of natural ingredients for health products.
Consumer behaviour and attitudes are changing because of COVID-19 and this is likely to continue in the coming years as consumers continue seeking products that help prevent disease. Since the outbreak of COVID-19, consumers have paid more attention to their health and diets as they try to strengthen their immunity. As a result, consumers are turning to vitamins and supplements, a trend that is expected to continue.
Many natural ingredients for health products contain a number of beneficial properties that could help lessen COVID-19 symptoms. The effectiveness of complementary treatment for COVID-19 patients is being tested. For example, research shows that curcumin has a positive effect on patients with COVID-19, speeding recovery from COVID-related symptoms.
If your natural ingredients have beneficial health properties, you should capitalise on this opportunity by informing prospective European buyers about their benefits and mentioning them in your marketing materials. You should ensure your ingredients contain the highest levels of active nutrients and be prepared to send buyers high-quality samples.
However, COVID-19 has also created major challenges for exporters of natural ingredients for health products who wish to access the European market. A particular challenge repeatedly highlighted by European importers is the disruption to supply chains due to lockdowns and quarantine measures at ports. Importers have reported that lockdowns and quarantine measures have also increased their transport costs. Longer delivery times and raw material shortages have further raised prices.
For example, 1 buyer of natural ingredients for health products stated, "we are now facing massive price hikes on freight, delays with containers and vessel sailings, port congestion and longer lead times". Another buyer stated, "we have experienced higher transportation costs".
Tips:
If possible, research the efficacy of your products. Build research partnerships and use scientific research and data to support any claims you make, which will give you credibility.

Stay informed about the latest developments surrounding the COVID-19 pandemic, lockdowns and quarantine measures in your country of origin and your export markets. You can contact trade offices in your country or join industry associations.

Start preparing for future waves of COVID-19, so you are not caught by surprise. Ensure you have enough supplies of raw materials and inform prospective buyers about measures you can implement in case of future waves. Doing so will also give credibility to your business, as this indicates you are a reliable trading partner.
Europe has an attractive market for immune-boosting botanicals. There is growing demand for supplements and ingredients that support a healthy immune system. This market is driven by growing awareness about healthy lifestyles and a healthy immune system, and strengthened by the COVID-19 pandemic.
In 2019-2020, the market for immune-boosting products grew faster than ever, at a rate of 39.6%. The European market for immune health supplements was valued at US$11.8 billion (€11 billion) in 2020 and is forecast to grow 6.2% annually between 2021 and 2026. Demand for immune support products is expected to continue after the COVID-19 pandemic.
Within the market for immunity products, botanicals are increasingly important in new food and beverage launches. Market researcher Fortune Business Insights predicts that demand for plant-based food supplement ingredients, such as immune-boosting botanicals, will grow considerably.
At a global level, over 50% of consumers look for products with botanicals they believe will improve their immunity, mood management and digestive health. In 2020, vitamins made up the largest share of the global immune health supplements market, at 32.6%, closely followed by herbal extracts (around 30%).
As consumers become more aware of the importance of a healthy immune system, they are also starting to relate this to other areas of health. Consumers link a healthy immune system to health improvements such as more energy, relaxation or sleep. In 2021, 68% of global consumers said they recognise the connection between digestive and immune health, and 53% recognise a link between inflammation and immunity. The pandemic has also focused attention on the importance of sleep for a healthy immune system.
To benefit from this consumer awareness, brands are launching products that target multiple health conditions. Examples include combining immune support with ingredients that boost energy or aid relaxation or sleep. Immune-boosting ingredients and related claims are also added to products that normally are not used for immunity, such as beverages and sport products.
This translates into opportunities for immunity-boosting botanicals that offer additional health benefits and for high-nutrient botanicals that can be used for multiple health goals. An example of an exporter that uses this opportunity is the Brazilian company Duas Rodas. For its camu product, the company highlights both the nutritional composition and links to existing research on the health benefits of nutrients in camu. 
Figure 5: Examples of immunity-boosting products offering additional health support
Growing consumer awareness about mental health and wellbeing is creating opportunities for suppliers of natural ingredients for health products. Consumers are becoming more proactive about improving their mental health and are increasingly aware of the impact of mental health on the immune system. The COVID-19 pandemic has strengthened this development. More and more consumers associate mental wellbeing with overall health.
Although consumers were already becoming more aware of their mental health before COVID-19, rising stress levels during the pandemic fuelled demand. A consumer survey from February 2021 shows that 47% of consumers have become more conscious about their mental health due to COVID-19. At the same time, 22% of consumers have become more conscious about their sleep health. Euromonitor reported that 73% of consumers say depression and mental health have a moderate to severe impact on their lives.
Mental health and wellbeing is a very broad category, and natural health options are not relevant for all problems. Natural ingredients for health products have the most potential for milder problems, such as relieving stress or anxiety, difficulty sleeping and improving mood or concentration. Both food supplements and herbal medicinal products are used for these goals.
In Europe, various botanicals are used to relieve stress and improve relaxation. Although Europe is a large producer of some products, such as lavender (Lavandula angustifolia, L. officinalis), other species offer opportunities for developing country suppliers. Examples include adaptogens such as ashwagandha (Withania somnifera), turmeric (Curcuma longa) and Ginkgo biloba as well as relaxing herbs such as valerian (Valeriana officinalis) and passionflower (Passiflora incarnata).
Consumers are also interested in herbal teas and aromatherapy oils to boost wellbeing. Keywords used in marketing are: relieving, calming, relaxing, soothing, refreshing, uplifting and balancing. Examples of such aromatherapy oils include lavender and frankincense (Boswellia carterii).
In the food supplements market, European manufacturers draw on traditional uses to create distinctive marketing stories that influence consumers' image of a product's effectiveness. An example is valerian, which has a long documented history of medicinal use as a sedative. Traditional uses are especially important for aromatherapy oils, as there is often no scientific proof of their effectiveness in this form.
Tips:
Create marketing stories for ingredients and aromatherapy oils that support mental wellbeing, for example by relieving stress or anxiety. Focus on the feeling of relaxation. Develop a thematic story, for instance highlighting the country of origin as an exotic place where people can unwind. Examples include ylang-ylang from the Comoros or rose geranium oil from Réunion. Also see the website of the Peruvian essential oils exporter EOP, which

describes aromatherapy uses of various essential oil categories

(floral, citrus, etc.) and individual oils.

Find out about local uses of new ingredients, for example as remedies for stress or other mental health problems. Traditional practices can be a good starting point for marketing new ingredients.

See our study on

Exporting essential oils to Europe

for more information on their potential as natural ingredients for health products and use in aromatherapy.
Sustainability is increasingly important in the European market for health ingredients, both among consumers and buyers. Ethical sourcing of ingredients, especially with regard to biodiversity, is becoming more important for natural health ingredients, and this is expected to continue. This is in addition to mandatory and extra biodiversity requirements.
European consumers are increasingly demanding sustainable products and want to know the origins of those products. For example, they want organically certified health products that support a healthy lifestyle. This is driving demand for organic ingredients and creating opportunities for certified producers.
Organic product sales have been growing rapidly in Europe. The COVID-19 pandemic further strengthened demand for organic products. In 2020, the EU organic market reached record high sales of €44.8 billion, up 15% compared to 2019.
For exporters of natural ingredients, this is an important trend. Demand for sustainable sourcing includes not only organic certification, but also sustainable management of natural resources and supply chains.
European health product companies are becoming much more involved in sustainably managing the natural resources they use. Companies are investing heavily in research and development and in market authorisation for botanicals. European buyers expect sustainability in both quantity and quality, especially for wild-harvested ingredients.
To further capitalise on this opportunity, you should consider if there is a business case to acquire certification, such as FairWild. This certification is proof that you source your ingredients ethically and sustainably. Note that initial certification fees as well as renewal fees in the future can be costly.
Buyers also expect you to make your supply chains more transparent and traceable. Important drivers for this trend are new policies arising from the European Green Deal, the COVID-19 pandemic and related supply chain disruptions, and the contamination and adulteration of natural ingredients.
Climate change is affecting the production of many medicinal and aromatic plants. Experts say that some of the biggest pressures on the natural ingredients industry will result from climate change, mainly due to more extreme weather patterns, flooding, hurricanes and droughts.
These changes can adversely affect medicinal and aromatic plant growth and yields. This situation will put pressure on producers and may lead to rising natural ingredient prices on the international market.
In recent years, heavy rainfalls caused significant crop losses in production countries such as South Africa and India. According to one baobab importer, climate change and related rainfall changes pose a threat to the baobab supply from Africa. In 2021, India was hit by unseasonal rainfall, and yield losses were reported in some of the major medicinal and aromatic plant producing parts of India.
To prepare for climate change and the threats it poses to your production, look into options to switch to more sustainable production methods that can make your crops more resilient to extreme weather conditions. Collecting farm data, conserving water and soil, intercropping and planting trees are other ways to prepare for threats posed by climate change.
Tip:
Consult the government climate and/or agriculture ministries in your country to find out about support for switching to more sustainable production methods and preparing for climate change.
This study has been carried out on behalf of CBI by ProFound – Advisers In Development.
Please review our market information disclaimer.
Follow us for the latest updates
Search
Enter search terms to find market research