The European market potential for sesame seeds
Sesame seeds are a typical import product that is indispensable for the bakery sector and ethnic foods in Europe. The mainstreaming of these ethnic foods and the increasing interest in vegan food contribute to a growing demand for sesame. Germany and Greece are currently the largest markets, but there is also potential for growth in countries such as Poland, France and Italy.
1.

Product description

Sesame seeds (scientific name: Sesamum indicum) are grown primarily for their use as a food ingredient. In Europe, sesame seeds are very common as a topping on bakery products such as bread, bagels and hamburger buns, and can be used in food preparations such as snacks, crackers, confectionery (sweets) and salads (seed, dressings and sauces). Restaurants, food manufacturers and consumers also purchase sesame seeds for use in food from various ethnic cuisines products like tahini, for example in hummus or baba ghanoush, sushi, Greek or Arabian pastry such as halva and Asian desserts.

Sesame seeds are supplied by countries in Africa, Latin America and Asia. There are different types and qualities of sesame seeds. White seeds are a white-to-golden colour and receive a higher market price than mixed seeds, which range from yellow to dark brown. White seeds are used primarily in natural or hulled form because of their aesthetic value, whereas mixed seeds are generally crushed into oil.

Black sesame seeds are an excellent source of magnesium and calcium and serve very well for non-dairy milk powders and other premium applications. The black seed is smaller than the white seed. 

This study focuses mainly on the sesame seeds for direct use in food manufacturing and as a raw or whole seed (without processing). It does not cover sesame oil. Sesame seeds (excluding for sowing) are traded under the Harmonised System (HS) code 1207 4090.

Image 1: White sesame seeds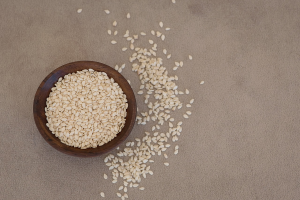 Image 2: Black sesame seeds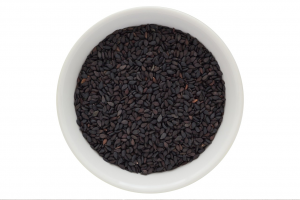 Source: Pixabay
2.

What makes Europe an interesting market for sesame seeds?

Sesame seeds are a well-known ingredient in Europe with a stable demand that almost completely depends on a foreign supply. It is an unmissable seed for the bakery industry and has growth opportunities as an ingredient in new or ethic food preparations.
Sesame is primarily an import product
The dependence on sesame import in Europe is high. Almost the entire demand is fulfilled by sourcing sesame seeds in India and a number of African and Latin American countries.
In 2019, the sesame import into the European Union was 132 thousand tonnes. Europe's own sesame production is limited to less than one thousand tonnes, mainly from Greece and Italy.
Because of this, European sesame buyers will have a wide international scope and be used to operating in a global supply market. It offers opportunities for all countries that are able to produce and export sesame seeds that comply with the European standards.
Europe has a stable demand and long-term growth
The European sesame market is relatively mature, with little annual growth. This is good for suppliers with a long horizon.
Europe has had a long-term demand for 100+ thousand tonnes of sesame seeds on an annual basis. Since 2013, the import volume increased structurally above 120 thousand tonnes. This volume is needed to fulfil a basic demand from food manufacturers and bakers to use in existing sesame products such as branded snacks and standard bakery products.
Despite the recently strong fluctuation in value, there is positive growth visible over a longer period. This provides opportunities for sesame in new products, but it also confirms an increasing consumption of foreign ethnic products with sesame such as tahini, hummus and sushi.
Figure 1: Import of sesame seeds into the European Union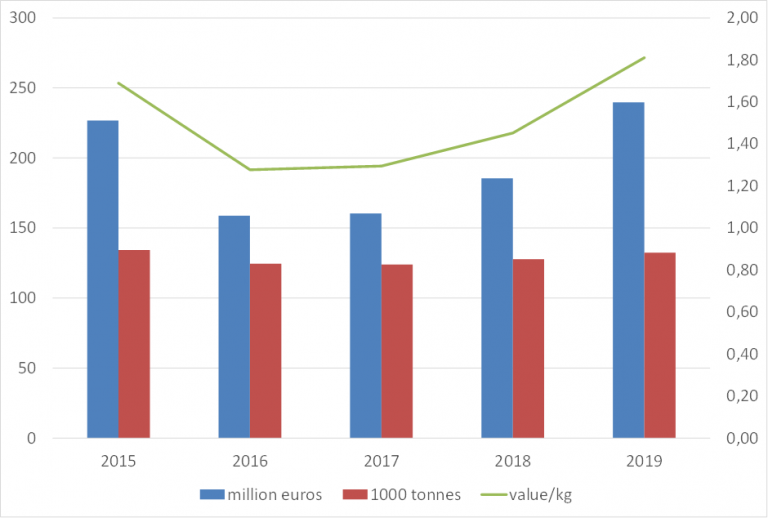 Source: Market Access Database / Eurostat
Sesame is important as a whole seed ingredient
Sesame has an important role as a whole seed ingredient. The main opportunities for sesame in Europe can be found, for example, in the bakery sector or as a topping.
Sesame is the 6th largest oilseed in European import after soybean, rapeseed, linseed, sunflower seeds and groundnuts. But unlike most of these seeds (except for groundnuts), sesame is barely used for crushing. According to Fediol, the EU vegetable oil and protein meal industry association, only nine thousand tonnes of sesame were used in the crushing industry in 2019.
As a whole seed ingredient, sesame holds an important position. In bakery products, snacks and as a topping, it often plays a bigger role than several other seeds such as pumpkin, chia or poppy seed. Seeds that have higher import rates, such as sunflower and linseed, usually have a primary destination as a vegetable oil. And groundnuts are often used as an ingredient or snack, but have little significance in the bakery sector.
Table 1: European Union import of common seeds used as whole-seed ingredient, in 1000 tonnes (excl. intra-EU trade)
 

Import volume in 2019

(in 1,000 tonnes)

Use as a whole-seed ingredient

Linseed / flax

716

Bakery; Also largely used for oil-making

Sunflower seed

697

Bakery as secondary use; Mostly pressed for oil

Groundnuts

697

As a snack; Can be used as an ingredient but not much use in the bakery sector

Sesame seed

132

Bakery, topping, ingredient for snacks

Pumpkin seed

55*

Bakery, topping, as a snack

Chia seed

18*

Topping, health ingredient

Poppy seed

10

Bakery

Pine nuts

8

Topping (for example in salads)

Hemp seed

7

Bakery, topping

Melon seed

1

Bakery, as a snack
Source: Market Access Database / Eurostat *estimation
Tips:
Present yourself as a reliable partner. The sesame market is a mature market that allows you to build strong and long-lasting buyer relations. Read more about Entering the European market for sesame seeds on the CBI website.
Stay informed about news in the bakery and snack market on bakeryandsnacks.com (search for sesame) and the developments of food ingredients on the European market by visiting the websites of Nutra Ingredients and the Food Ingredients First.
3.

Which European countries offer most opportunities for sesame seeds?

Most demand for sesame seeds comes from traditional consumption in Greece and a diverse German market. Potential growth can be expected from, for example, processors in Poland, niche markets in France and in Italy due to foreign influences. Part of the sesame supply is traded or re-exported by the Netherlands.
COVID-19 Note:
The demand from food service providers drastically lowered in the second quarter of 2020 due to the COVID-19 pandemic and the closure of restaurants, but it is still a required ingredient for many bakery and retail products. In the end, the impact of COVID-19 will not only depend on the changes in demand in European countries, but also on the supply and logistics during lockdowns in the supplying countries. In Fall 2020, India, Europe's main sesame supplier, became one of the most affected countries by the pandemic.
Greece: Europe's number 1 user of sesame seeds
Greece is the largest European importer of sesame seeds due to a very strong consumption of traditional local sesame products. The trade values per ton are lower than the other main importing countries.
Sesame is an often-used ingredient in Greece for popular oriental and Greek products such as Tahini, pasteli, koulouri or halva (see table 2). Several of these foods have found their way to other European countries as well.
Table 2: Popular sesame products in Greece

Sources: Aziz1005; Mushushu; Barbarossa~commonswiki (modified); A.Savin (modified)
One of the companies that is responsible for sesame processing is Haitoglou Family Foods, producer of various sesame products such as tahini, sesame butter, halva, fruit-nut bars with sesame and sesame oil.
Because, in many of these products, sesame seeds are grounded into a paste, the seed appearance is less important. This explains a higher demand for cheaper sesame (processing quality). Sesame paste (or: Tahini) is served by itself (as a dip) or used as a major ingredient in hummus, baba ghanoush, and halva.
Important suppliers to Greece are Sudan with 12.2 thousand tonnes in 2019, India (9.7 thousand tonnes), Nigeria (5.5 thousand tonnes) and Ethiopia (2.4 thousand tonnes). Greece barely exports whole sesame seeds, which means that most seeds are locally consumed or processed. The demand should remain strong towards the future, but the maturity of the market does not allow for exceptional growth figures.
Germany: leading importer for a diverse market
Germany has the largest consumer population in Europe. It is a diverse market, and Germany is the largest user of whole sesame seeds after Greece.
Germany imports a stable 32 to 34 thousand tonnes of sesame seeds on an annual basis. In 2019, the net import was 25.8 thousand tonnes (import minus export), which is approximately 20% of the European consumption. Around 8.0 thousand tonnes were re-exported, mainly to Austria, Poland and the Netherlands.
A large quantity of sesame seeds is used in the bakery sector, for example for bread buns and pretzels. In 2019, the bakery and confectionary sector represented 9.8% and 7.2% respectively of the value of the German food and drink industry according to the Federation of German Food and Drink Industries (BVE). German companies that sell ingredients to these sectors are an important target group for sesame exporters.
Additionally, you can find demand in other sectors. There is demand for sesame in ethnic products, which is driven by foreign influences, such as by a large Turkish community. And there are vegetable oil companies such as Gustav Heess that work directly with sesame farmers in Ethiopia and Uganda. However, the main suppliers to Germany in 2019 were India, Nigeria, the Netherlands (as a trade hub) and Guatemala. Suppliers that can also offer organic sesame have the advantage of entering Germany's growing niche market for organic food.
Netherlands: re-exporter with craving for hummus
The Netherlands import a relatively high share of sesame seeds because of its key role as a hub for food ingredients. That is why, as an exporter, you can count on the Netherlands for extensive logistical and trade services.
The sesame import fluctuates more than in other European countries. The Dutch trade is often an exponent of the sentiment in Europe. The import of 26.1 thousand tonnes in 2019 was slightly less than in 2018, but it continued the growth line that has picked up again after 2016. There is a long list of countries that supply to, or via, the Netherlands. However, India remains leading with 10.9 thousand tonnes.
No less than 65% of the imported seeds were distributed throughout Europe. The rest ends up in the Dutch market, for example with producers of bakery products or popular ethnic products such as hummus and tahini. Hummus (although not always authentic) has become a popular product in particular, with brands such as Garden Gourmet (Tivall/Nestlé), the Dutch brand Maza with Mediterranean food products and the organic brand Florentin. Between 2016 and 2019, the sales value of hummus in Dutch supermarkets more than doubled to a value of 21 million euros.
Poland: sesame popular in confectionery
Sesame is a well-known seed in Poland in the confectionery industry. The popularity of sesame seeds makes Poland one of the larger importers.
There are several Polish sweets that use sesame as an ingredient, such as 'Sezamki'. Sezamki is a sesame seed candy that consists of layers of seeds with honey, much like the pasteli in Greece. In addition, Polish versions of Halva and Tahini are regularly sold. The Polish cuisine is famous for its different types of bread, among which several seeds such as poppy and sesame seeds are extensively used. The influence of different sesame seed-using products and the high consumption of bakery products makes the Polish market interesting for sesame seed exporters.
In Europe, Poland is cost-competitive in food processing and, with it already having a good supply of sesame, there are opportunities to increase the import for processing activities. The current import includes supply countries such as India, Nigeria and Mozambique.
France: potential for niche markets and long-term growth
France is not one of the top users of sesame seeds, but the potential should not be underestimated. Opportunities may be more indirect, but also touch niche markets and could be long term.
The French sesame consumption is still far behind the frontrunners Greece and Germany. However, over a five-year period, it has shown better growth figures (14%) and fewer signs of being a saturated market. French imports include sesame from India (4.8 thousand tonnes in 2019) and Mali (1.2 thousand tonnes), but there is also significant indirect import via the Netherlands (1.5 thousand tonnes) and Belgium (800 tonnes).
Surely sesame seeds are used in several snack products such as breadsticks, crackers and biscuits or in the more ethnic products such as hummus. But it is also packed for consumers by organic brands such as Markal and the social brand Ethiquable, showing possibilities for fair trade and organic certified sesame seeds.
What may hamper the French consumption is the strong consumer preference for local products. Sesame is not a local crop, in contrast to (for example) sunflower seeds and linseed, which are produced in France. Linseed is also more widely perceived as a healthy seed than sesame. However, sesame seeds could also complement these local oilseeds in new multiple seed product launches.
Italy: positive growth and foreign influence
Italy's sesame consumption is gradually increasing. Historic and current influences from abroad could contribute to a further growth.
Italy imported 9.6 thousand tonnes of sesame in 2019, and has had positive import growth since 2016. India is the most important supplier with 4.6 thousand tonnes, followed by Sudan (1.4 thousand tonnes). Italian producers annually add around 300 tonnes of local sesame seeds.
Being part of the Mediterranean and close to northern Africa and the Middle East, where sesame is a commonly used ingredient, Italy has several potential influencers. Currently, sesame seeds are especially popular in southern Italy, which has been most strongly influenced by Greece.
Sesame seeds in Italy are sold by retailers in consumer packing or in bakery products, but it is also used for typical Sicilian products such as sesame seed cookies "biscotti regina" and the nougat-like candy "giuggiulena".
Tips:
Visit international trade fairs to find potential buyers, for example at one of the main food fairs in Europe such as SIAL, Anuga, Biofach or Food Ingredients Europe, or at a specific bakery fair such as Südback and iba.
Check the assortment of products with sesame of leading supermarkets and see which products and brands are common per country. Use this information to find potential channels and clients for your product. Most retail chains have their assortment and product information online, such as the French Carrefour. See the list of supermarket chains in Europe on Wikipedia.
4.

Which trends offer opportunities on the European sesame seed market?

The market drivers for sesame can be found in the increasing popularity of ethnic foods with general consumers and the growing awareness of healthier vegan food options. Technological innovation will contribute to a reliable supply of sesame, which is needed for the development of new products with sesame as an ingredient.
The mainstreaming of non-traditional foods fuels demand for sesame
Europe has a flourishing demand for authentic Mediterranean and Arabic sesame-based products like Tahini, Halva and Hummus (which uses tahini). The mainstreaming of these non-traditional or foreign ethnic foods have contributed to the expansion of the sesame seed market.
The influence of other food cultures makes European consumers curious about different non-traditional products from abroad. Food brands, supermarkets and restaurants adopt or copy these products, flooding the conventional food channels all over Europe with new flavours and culinary experiences.
For example, hummus has been thriving in northern Europe; the supermarket sales in the Netherlands doubled in three years' time, and in the United Kingdom, two in five households are said to have a pot of hummus at home. The global sales are expected to grow over 3% annually (see figure 3), and much of this growth can be expected in the European region. In addition, niche products with sesame are becoming more popular, such as black sesame ice cream (example: YeeKean Honest) and the condiment Gomasio (sesame salt seasoning; example: Lima Food Gomasio).
*estimated forecast
Health awareness increase sesame
The consumer awareness of a healthy diet is increasing. There is a high demand for vegan products (often organic) and a growing market for high-protein and plant-based products.
Sesame has potential as a vegan ingredient because of its high value in calcium and protein, which means that it can substitute both meat and dairy products. This is reflected in the development of products such as the sesame (energy) bars of Sunita and the dairy-free Ecomil sesame drink. The health trend also boosts the demand for natural, organically grown sesame seeds.
As a supplier, you can choose to emphasise the nutritional benefits of sesame seeds to help promote them among food developers. This is done, for example, by HL Agro Products from India, which uses its website to promote sesame as a source for vegan nutrition.
Diversifying consumption drives innovation in varieties
Sesame seeds can be used as an ingredient in many food applications. A diversifying market in Europe calls for versatile ingredients, but in the case of sesame seeds also for a reliable quality and stable prices.
To secure future supply and stable prices, improvement of sesame varieties and breeding methods are important factors. Companies such as Equinom in Israel are responding to this with innovative breeding technology to optimise the yields and nutrient profile of sesame, making them ideal for use in baking, confectionary, tahini, oil and flour. Staying up to date with seed varieties and production methods will help you distinguish yourself from other producers.
Tips:
Make yourself more appealing as a supplier by combining the supply of sesame seeds with other ingredient such as chickpeas, bakery seeds or health ingredients.
Keep up to date on technological developments and new food trends in Europe by visiting news websites, such as Food Navigator, Organic & Wellness News and Food Manufacture. Being well informed is part of becoming a successful supplier.
Go to the CBI trend study for more insights in the European trends for grains, pulses and oilseeds.
This study has been carried out on behalf of CBI by ICI Business.
Please review our market information disclaimer.
Follow us for the latest updates
Search
Enter search terms to find market research