Join us at Fruit Logistica 2022 in Berlin

From 5-7 April 2022, the Fruit Logistica fair will take place in Berlin. There, you can meet companies carefully selected and supported by CBI.
Meet quality suppliers from Central America and Jordan
Are you interested in discovering new markets? At Fruit Logistica, CBI will present 4 carefully selected companies from Central America. These companies from Costa Rica, Guatemala, Honduras and Panama are now ready to enter the European Market. They offer an interesting range of products, from fruits like mango and papaya, to vegetables like okra, sweet potato and cassava.  Before meeting the companies in Berlin, you can have a look at their farms through these videos: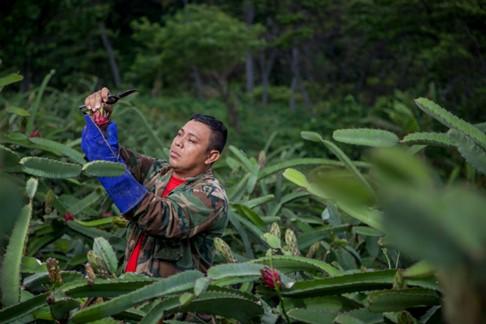 Business support organisation Jordan Exporters and Producers Association for Fruit and Vegetables (JEPA) will present 7 companies currently participating in the CBI Jordan Fresh Fruits and Vegetables project. These companies offer a variety of quality fruits, vegetables, and Medjool dates.

All these companies have received individual coaching from a CBI sector expert and are ready to explore the European market. They all have GlobalG.A.P. or BRC certification, and they meet the EU market requirements for export. They are more than happy to meet you.
Participating companies
From Jordan, all offering Medjool dates:
AbyAyyash Farms
Arar Farms / National dates LLC
Five Dates Medjool
Good Food Mood
Jordan River Dates
Palmera Dates Agriculture and Trading LLC
Tamara Farms  
From Central America:
Amadeo Export S.A. offers mangoes from Guatemala
Agrícola Antar offers Clemson (American) and Indian okra from Honduras
Panafruit S.A. offers papaya from Panama
Tropifoods offers sweet potato and cassava from Costa Rica  
Visit us
Visit JEPA and the 7 companies from Jordan in hall 3.2 at stand D-17. Visit the CBI companies from Central America in hall 26 at stand D-10 and for Costa Rica in hall 25-C14.
More information
Visit the Fresh Fruit and Vegetables Jordan project page for more on this project. For more information on JEPA and its members, visit the JEPA website. Or for more on the Connecting Central America project, visit the Connecting Central America project page. The EU co-finances the Connecting Central America project, and SIECA coordinates it.