Connecting Central America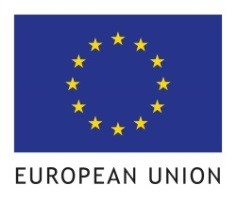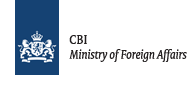 The European Union (EU) primarily finances the 'Connecting Central America' project. The Secretariat for Economic Integration of Central America (SIECA) coordinates it. This project is part of the Central American Regional Economic Integration (INTEC) project.
INTEC aims to strengthen the economic integration in Central America and maximise the benefits of the Association Agreement signed by the European Union and Central America. One way it does this is by reducing regional constraints to competitiveness and diversification. The goal is to strengthen the Central American capacity to market goods and services through advice and support for SMEs in carefully selected value chains. This project works with Business Support Organisations from the region.
This project lasts 4.5 years. It aims to help 60 Small and Medium-sized Enterprises (SMEs) and cooperatives from Central America become competitive on the European market. The goal is for 48 SMEs to generate an additional export volume of €50 million by the beginning of 2023.
The Connecting Central America project focuses on:
6 countries (Costa Rica, El Salvador, Guatemala, Honduras, Nicaragua and Panama) and 4 sectors (Speciality Coffees, Cacao & Derivatives, Fresh Fruits & Vegetables and Fish & Seafood);
Coaching focuses on the carrying out the action plan made during the Export Audit. The project pays particular attention to the participation of the beneficiaries in a 'Market Orientation Mission' to Europe, and sessions on how to develop an Export Marketing Plan (EMP) as well as a Corporate Social Responsibility (CSR) Action Plan. We will support companies that need help with certification or access to finance technical expertise;
The 2 final years focus on establishing sustainable relationships with European buyers. Participants will carry out their online and offline marketing strategy. They will also take part in European trade fairs, buyer's missions or virtual B2B activities;
Next to the coaching and training provided at micro-level to participating companies, project interventions will be designed. Companies will do this in close collaboration with local partners. Interventions address export bottlenecks or European market opportunities at the sector level, which require collective action.  
Meet the participants
60 companies are taking part in this export coaching programme. Find out more about these exporters or contact them.
Partners
CBI carries out its activities in close collaboration with local partners. Partners signed Memoranda of Understanding (MoUs) in the second quarter of 2018. The MoUs described the roles and responsibilities of each partner. Partners include public organisations, for example, official Trade Promotion Organisations. Partners also include private-exporter associations, sector associations or Chambers of Commerce. In the partnerships, CBI contributes EU market expertise. It does this via experts, trainers and market research. CBI also organises events in Europe. Local partners in Central America contribute knowledge of the local situation and a network in the local SME community. They also organise events in the region. Find out more about the partners.
Activities
The companies received the following support until March 2022:
Export Audit and selection
Market Access Requirements Workshop
Export Marketing Plan Workshop
Cupping Workshop (coffee)/Sensorial Evaluation Workshop (cacao)
Market Orientation Missions in Europe
Technical Assistance Missions and Distance Guidance by the experts
Export workshop on Effective Trade Fair Participation
Trade Fair Participation, such as Fruit Logistica 2020 and CHOCOA 2020
Access to Finance workshops and individual coaching
Digital Marketing workshops and individual coaching
Effective participation in online B2B meetings workshop
Online B2B-events
Advanced GRASP workshop
Workshops National Training Panels (Cacao & Derivatives)
CSR workshops and individual coaching
Online trade fair participation, such as CHOCOA 2021 and BIOFACH 2021  
Quotes from the companies about the programme:
Fruit Logistica 2020
Rider Tenorio from Burke Agro, Nicaragua, said, "I consider it as a win for us, that we have had the opportunity to partner with and get to know peers in this industry from Central America. The connections and even friendships that we have with the other producers help us in many ways. In our day-to-day business, we have been able to ask our new friends for help or assistance. That makes participating in this programme even better. The very first day, before 13:00 CET, I already had 12 amazing leads that are really interested in my product. I am talking to big chains in the European market."
Online B2B for Speciality Coffee 2020
Sofie Nys from Sucafina (coffee trader, Switzerland), said, "There were definitely a couple of interesting supplier leads. It was an interesting mix of company styles, a bit of everything from larger exporters to small-scale producer-exporters or producer groups. The majority of the meetings were definitely worth my time. I would be interested in taking part in another edition."
Online B2B for Cacao and Derivatives 2020
Ileana Ochoa from Cooperativa Alianza, Guatemala, said, "The B2B event went very well. I think it was a good way to see what the chocolatiers in Europe are doing now with the COVID-19 crisis. And with that there is re-growth."
CSR courses
Maryan Safi from Panafruit, Panama, said, "The CSR courses are very complete, easy to understand and very useful for the progress of the company. They help us to establish goals and strengthen many of the weaknesses of the company. We are very grateful to the CBI and to all those who have given the workshops for their kindness, time and support, even in hours outside the workshops through consultations by WhatsApp or email."
Gary Ruiz from Fedecovera, Guatemala, said, "Fedecovera's exists to serve, provide better living conditions and fair business opportunities for its cooperative members. Through the CSR courses provided by CBI, we have been able to assess the effectiveness and reach that our existing programmes and social permanent projects already have. It has been a learning experience to improve communication towards our customers about how we are working towards the development of our cooperative members, the environment, our community and all the parties involved."
More information
For more information, please visit the following websites:
Get involved as an importer
Are you a European importer interested in products from Costa Rica, Panama, Nicaragua, Guatemala, El Salvador or Honduras? Contact us formore information or to meet with the suppliers in this project who are being trained to export to Europe.
Are you a European importer?
Are you looking for good, reliable suppliers in developing countries? Collaborate with us in one of our export coaching projects.
Get involved in this project