How one business transformed travel during the COVID-19 pandemic

Binod Adhikari is the co-founder of Aarya Village Travel, a tourism company that organises tailor-made trips to ­­Nepal. He began Aarya Village Travel with less than a few hundred dollars. And, within 10 years, he had turned it into an internationally trusted agency. But, the COVID-19 pandemic had a huge impact on his business. He needed to do something. Thanks to what he learnt from a CBI project, he was able to change his business model.
A difficult start
In 2008, Binod started Aarya Village Travel. It was not easy at first, but Binod was convinced of his entrepreneurial skills. "Business is not just about capital. It is also about ideas, dedication and persistence," He says.  A year later, he began to promote his company at travel shows in Dubai. Slowly, he started to get more and more customers.
Learning from CBI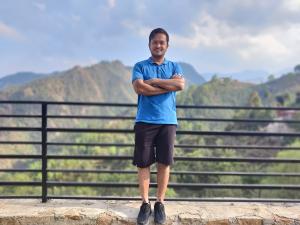 Binod dreamt big and focused on continuous improvement. In 2014, he decided to take part in the CBI Nepal tourism project. Looking back on the project, he says, "Participating in the CBI project helped me evaluate my past activities and start thinking about the future differently." He adds, "I learned about strategic thinking, sustainable business and travel life certification. I also learnt how to present my company to potential customers. Still, I think it is about taking that information and putting it to action." During the CBI project, Binod got the chance to take part in the yearly tourism exhibition ITB in Berlin. This was crucial to his success. Tourists from all around the world started to book trips to Nepal via his agency.
Taking action during the pandemic
According to Binod, it does not matter whether you are starting as an entrepreneur or you have been one for years. "The market changes every day, so you need to as well. Always keep learning. But remember, learning is not enough. It is you who decides to turn that knowledge into action." This is something Binod knows all about.
When the COVID-19 pandemic started, it heavily impacted the tourism sector. But Binod used what he learnt during the CBI project and adjusted his business model. He recognised that the world was changing, and he needed to change with it. Using data analysis, he created a software system for tour operators. The system manages every aspect of travel, including HR, itinerary builders, cost calculation, client interface, and more. This cloud-based technology is suitable for any travel agency. And it is now being used by tourism companies around the world. So, despite the pandemic challenges, Binod has had a lasting impact on the tourism industry.
Previous challenges
Binod is no stranger to resilience. After the earthquakes in Nepal in 2015, he used his social media channels to start a thread with other tourism partners: Nepal Now. This was part of the effort to rebuild the Nepal tourism industry. The campaign posted photos of the first tourists to come back to Nepal with a sign: I am in Nepal now. The goal was to attract tourists and make people worldwide aware of the importance of tourism for local communities.
Learn more
Read more about CBI projects.
Stay informed
To stay informed on CBI's latest news, subscribe to our newsletter. Or join one of our upcoming webinars.