Women's Economic Empowerment Kenya
As part of CBI's 2023-2025 strategy, this is the first project with gender as a starting point instead of a specific sector in a particular country. CBI developed this project to contribute to the creation of decent jobs for women, promote female entrepreneurship, and enhance the role of women in management positions. This project focuses on Kenya.
Project details
In Kenya, women entrepreneurs face many issues. These include, but are not limited to:
Lack of skills and knowledge;
Difficulty accessing networks, information, finance and services;
Policy, rules and regulations: most women-owned businesses are not registered; and
Working conditions.
This project aims to empower women entrepreneurs and employees. It will do this by improving the availability of gender-specific support services. This will result in business growth, increased exports to the European Union (EU) and regional markets, and more decent employment opportunities for women.
Aims
Specifically, this project aims to:
Improve access to finance and related services for women entrepreneurs;
Improve access to markets and related services for women entrepreneurs;
Improve gender-responsive service delivery for grassroots women entrepreneurs;
Deliver a functional Women's Economic Empowerment ecosystem with a unified voice to promote exports from women-led enterprises; and
Improve the sustainability practices of women-led enterprises.
To achieve these goals, the project focuses on:
Increased coordination in the women's economic empowerment (WEE) ecosystem;
Improved, gender-responsive service delivery for women entrepreneurs;
Improved lobby and advocacy;
Business export coaching for 'missing middle' women-owned businesses; and
Support for extra pilot projects that contribute to business growth (export) and decent job creation.
Project participants
For this project, we will work with frontrunners and women-led SMEs from various sectors in Kenya. At the moment, we are still in the design and selection process.
Activities
In June 2022, CBI held a Future Search conference:
More information
For questions or more information on this project, contact us at services@cbi.eu.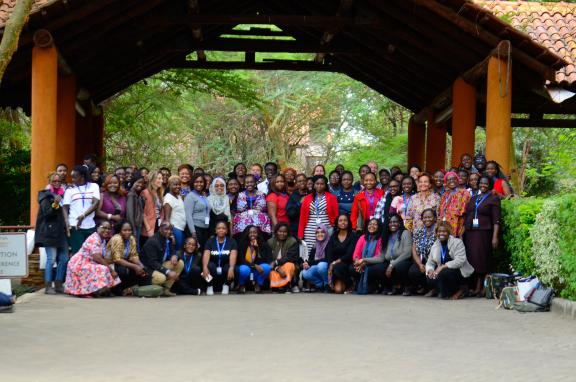 Are you a European importer?
Are you looking for good, reliable suppliers in developing countries? Collaborate with us in one of our export coaching projects.
Get involved in this project