Do you have a business in ginger and are you interested in exporting quality ginger to the European Union (EU)? The Netherlands Centre for the Promotion of Imports from developing countries (CBI) can help you. If you are interested in an improved market position in the EU, CBI's Ginger Nigeria project offers you good opportunities:
Find out which opportunities there are for your company on the European markets;
Learn more about European requirements, legislation and certification;
Learn everything you need to know to be a successful exporter;
Get support and assistance from our sector experts;
Exhibit at leading European trade fairs.  
Project details
Nigerian ginger is considered among the best in the world, with its aroma, pungency and high oil content as distinctive features. There is potential for the ginger sector to add more value and diversify its markets. Added value can be realised through improving quality, sustainability certification, organic or refined processing.
To accelerate the potential of the ginger sector, the following CBI programme 2021-2025 has been designed: 'Transition to a sustainable and high-quality ginger sector in Nigeria 2021 - 2025'. There are 3 pathways for change:
Market Development: to support Nigerian ginger SMEs to become competitive, add value and have market access. We aim to support 10-15 SMEs;
Public-Private Dialogue: to achieve effective coordination in the sector through the National Sustainable Ginger Platform (NSGP);
Service improvement: functioning service delivery model and coordination for the ginger export sector.  
What can you expect from this CBI project?
CBI offers technical assistance through a practical Business Export Coaching project designed for (aspiring) exporting small- and medium-sized enterprises (SMEs). CBI prepares your company with the skills and knowledge you need to enter into the high-end segments of the European market by providing you with:
5-year one-on-one coaching for you and your staff on doing business in the European market, aimed at your specific needs, by highly qualified CBI experts;
Plenary training courses about specific subjects, such as Market Access Requirements, certification and developing a Corporate Social Responsibility (CSR) plan;
Participation in a 1-week Market Orientation Mission;
Support with developing your Export Marketing Plan;
Assistance to determine which certification is suitable to your market entry strategy and coaching to obtain the certification you need;
Assistance with implementation of your CSR Action Plan;
Participation in and guidance in preparation for leading international trade fairs or other market entry activities, such as international buyers' missions;
Training on Market Consolidation during and after the market entry phase.  
Who can apply?
Country: Nigeria Sector: Spices and Herbs Eligible products: Dried ginger (ginger splits and powder)
The project is designed for ambitious ginger processing companies from Nigeria who want to expand their export activities to the European market. Companies must have the following profile:
Experience with trade/export or have large potential to export to the EU;
Willing and able to make the time and monetary investments crucial for participation in this project (such as payment for certifications, visits to the EU, minimum 3 days per month for participating in trainings and deliver export marketing plan)
Willing to, and having resources to set up farmer support programmes (for example, through hiring agronomists, supporting cooperatives or through certification);
Willing to support youth engagement in the sector. Also, we highly encourage youth owners (below 35 years) to participate in the project.  
You can apply for this project if your company meets these requirements:
At least 3 years of experience in the ginger sector, and experience in processing high-quality dried ginger splits or powder;
Your processing facilities, resources have HACCP standards or are nearly ready for compliance;
25 - 500 employees (including seasonal workers; exceptions can be made in view of the proportions permanent and seasonal employees and will be looked at on a case-by-case basis);
Private and Nigerian ownership, or at least 51% locally owned;
No joint venture with a company based in a country with a classification of low to middle-income country (LMIC) or higher;
No licensing commitments that prohibit or limit export possibilities of products to the EU;
Compliance or willing to comply with EU market requirements;
Willing and having the capacity to invest in adaptations of, for instance, product assortment and production processes, if and as required by the European market;
English speaking management/staff to join all project activities;
No previous participation in a CBI export coaching project.
The selection of participants will take place based on an evaluation of the candidates on the above criteria by CBI experts and in consultation with CBI partner organisations.
What do we expect from our participants?
CBI is looking for ambitious and highly motivated SMEs that are:
Pro-active with a flexible attitude;
Fully committed to the activities and external coaching throughout the project;
Willing to participate with dedicated and qualified people in all CBI visits, workshops and trainings (please note that all activities will be in English);
Sufficient time investment to draft and implement the tailor-made action plan for your company;
Willing to inform CBI about the company's progress in terms of export and sustainability (CBI will treat the provided information as confidential);
Committed to invest in the necessary adaptations in production processes, also in terms of staff allocation, to become successful on the European market and to increase overall sustainability;
Willing to provide CBI and its partners with the company's name, logo and achievements for promotion of the project.
All the above agreements will be part of a commitment letter between CBI and your company.
Costs
Most costs will be financed by CBI. The following costs are for participants:
Flights and other travel expenses in light of European trade show or market entry activities (except for the 2021 Market Orientation Mission, which will be fully financed by CBI);
Domestic travel expenses in case of training outside your city of residence;
Please note: No participation fee has to be paid.
Partners
Nigeria Export Promotion Council (NEPC) National Ginger Association of Nigeria (NGAN) Standards Organisation of Nigeria (SON) GIZ/AFCI (NICOP)
Interested?
The deadline for applications was 15 February 2021. For questions or more information, please contact agriculture@cbi.eu.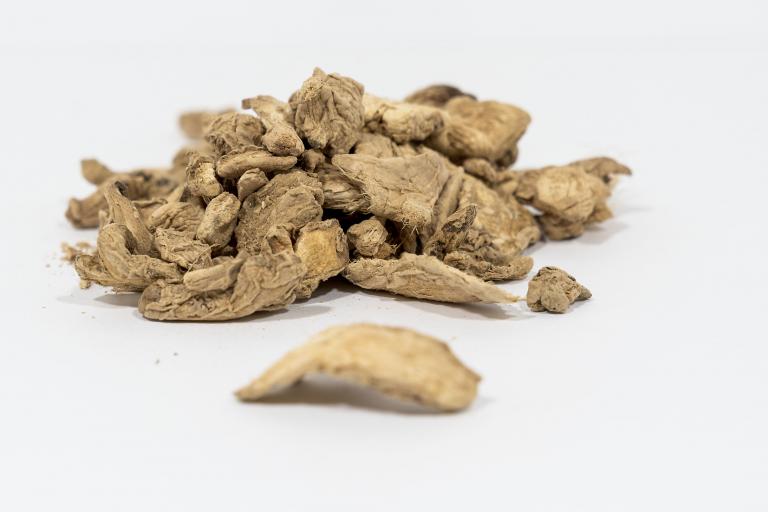 Are you a European importer?
Are you looking for good, reliable suppliers in developing countries? Collaborate with us in one of our export coaching projects.
Get involved in this project