Cocoa Mano River Union
Duration:
Cocoa and Cocoa Products
Liberia, Sierra Leone
Closed for applications
Do you have a cocoa business in Sierra Leone or Liberia? Are you interested in developing a sustainable export position on the European market? If you are, CBI's Business Export Coaching project offers you good opportunities:
Find out which opportunities there are for your company on the European markets;
Learn more about requirements, legislation and certification;
Learn everything you need to know to become a (more) successful exporter;
Get support and assistance from our sector experts;
Exhibit at a leading international trade fair in Europe like Chocoa and Salon du Chocolat.
Kindly email your application form including your attachments to:  ingredients@cbi.eu referring to Subject: Cocoa Sierra Leone & Liberia
Project details
This project aims to develop an inclusive and sustainable cocoa value chain in Sierra Leone and Liberia, in order to connect Sierra Leonean and Liberian cocoa exporters with European importers of cocoa. This project runs until the end of 2022 and includes a Business Export Coaching component for (aspiring) exporters. CBI will focus on coaching SMEs and cooperatives to have their internal and product processes comply with European market standards, capacitating these project participants to calibrate their tailor-made export strategy to the European market, and capacitating them to build and maintain a network on the European market.
This is a parallel project to the Netherlands Trust Fund (NTF) Programme, which is implemented by the International Trade Centre (ITC) in Geneva. The fourth NTF Programme, NTF IV, applies a value chain approach from the market, to service delivery, to the immediate business environment, to the performance of individual SMEs and cooperatives. To this end, the NTF IV Programme and the CBI parallel project seek to rebuild and reinforce the productive and trade capacities across the cocoa value chain in Sierra Leone and Liberia.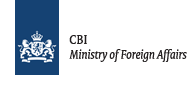 What can you expect from this CBI project?
Created for (aspiring) exporting SMEs and cooperatives in the cocoa sector from Sierra Leone and Liberia, CBI offers technical assistance through a practical Business Export Coaching project. CBI prepares your company or cooperative with the skills and knowledge you need to enter into the European market:
One-on-one multiple year coaching for you and your staff on doing business in the European market, aimed at your specific needs, by highly qualified CBI experts;
Training courses about specific subjects, such as Market Access Requirements, certification and developing a Corporate Social Responsibility (CSR) plan;
Assistance with developing your Export Marketing Plan;
Assistance in what certification is suitable to your market entry strategy and coaching to obtain the certification you need;
Assistance with implementation of your CSR Action Plan;
Participation in the one-week, fully-financed Market Orientation Mission to Europe (EXPRO);
Participation in and guidance in preparation for leading international trade fairs or other market entry activities, such as international buyers' missions.
What do we expect from our participants?
CBI is looking for ambitious and highly motivated SMEs and cooperatives that are:
Fully committed to the project and the activities;
Participating with the right person(s) in all CBI visits, workshops and trainings;
Showing eagerness to actively pursue knowledge on the subjects discussed during the individual support, workshops and trainings;
Demonstrating willingness to inform CBI about the company/cooperative's export and sustainability progress (CBI will treat the provided information as confidential);
Committing to invest, also in terms of staff allocation, in necessary adaptations to become successful on the European market and increasing sustainability, and paying costs related to the market entry and sustainability activities (part of the costs of the trade fair participation and sustainability activities which are not covered by CBI and its partners like costs of traveling, lodging, sending samples etc.);
Allowing CBI and its partners to use the company's name, logo and achievements for promotion of the project;
All these agreements will be part of a commitment letter between CBI and your company or cooperative.
Who can participate in the project?
This project is designed for ambitious (aspiring) cocoa exporters from Sierra Leone and Liberia who are eager to expand their export activities in the European market and that fit the following profile:
Offer products that fall within one of the following categories:
- Cocoa
- Cocoa related products (beans, nibs, cocoa paste (mass or liquor), butter, powder and/or couverture)
Are SMEs, producer associations or cooperatives with up to 250 employees;
Are at least 51% locally owned (Sierra Leone / Liberia);
No joint venture with a company based in a country with a classification of LMIC or higher;
Compliance or the willingness to comply with EU market requirements;
No licensing commitments that prohibit or limit export possibilities of products to the EU;
Competitive prices and sufficient production capacity;
Management which is able to communicate in English;
Willingness and capacity to invest in adaptations of, for instance, product assortment and production processes, if and as required by the European Market;
Are not involved in the production or trade of illicit products or subject to (gradual) prohibition according to national laws and regulations and / or international conventions, in cross-border trade in waste (unless this trade complies with the Basel Convention), in the destruction of areas of high conservation value, in the trade of radioactive materials, in activities of pornography and / or prostitution, racist or anti-democratic media, or being involved in a substantial way (> 10%) of its operations) in the production or trade of alcoholic beverages (less beer and wine), tobacco, weapons and ammunition, or gambling;
Have no licensing commitments that prohibit or limit export possibilities of products to the European market
Selection of participants will take place based on evaluation of the applicant companies by CBI experts on the above criteria and consultation with CBI partner organisations in each country.
Costs
Most costs will be financed by CBI. The following costs will have to be borne by participants:
Flights and other travel expenses in case of European trade show participants (NB: except for the Market Orientation Mission, which will be fully financed by CBI);
Domestic travel expenses in case of training outside your city of residence.
To find out more about this project and why you should apply, browse through our brochure.
Implementing Partners
In Sierra Leone, CBI and ITC will work closely with the Sierra Leone Investment & Export Promotion Agency (SLIEPA), and the Produce Monitoring Board (PMB). In Liberia, we will work with the Liberia Agriculture Commodity Regulatory Authority (LACRA) and the Liberia National Investment Commission (LNIC).