This project aims to develop an inclusive and sustainable cocoa value chain in Sierra Leone and Liberia, by supporting Sierra Leonean and Liberian cocoa exporters to become competitive on the European market. This is a parallel project to the Netherlands Trust Fund (NTF) Programme, which is implemented by the International Trade Centre (ITC) in Geneva.                                        
CBI's technical assistance to (aspiring) exporters focuses on ensuring that internal and product processes comply with European market standards, providing support to calibrate their tailor-made export strategy to the European market, and capacitating them to build and maintain a network on the European market. In cooperation with ITC, the local Business Support Organisations are being capacitated to improve their services to the (aspiring) exporters.
The project is targeted at the high quality, fine flavor market, and will specifically pay attention to Corporate Social Responsibility (CSR) practices and the stories of producers and their communities.
Focal points of this CBI project
This project covers Sierra Leone and Liberia. Both countries face similar challenges related to the cocoa value chain, to market linkage and to poverty in general. These countries in the Mano River Union have been heavily affected by the Ebola crisis, and are among the poorest countries in the world. Combining these countries offers opportunities to share experiences and knowledge, to exchange best practices, and to take a regional approach in branding and export marketing.
Besides private companies, various cooperatives are participating in this project. This allows for a direct link to the farmers, which creates opportunities for transparency and traceability in the value chain. The project has a strong developmental and CSR dimension. Key elements are the eradication of child labour, prevention of deforestation, promoting gender equality and youth employment. After a thorough CSR assessment, the project participants are being trained to improve their CSR practices and to communicate about it externally.
Project participants
The Business Export Coaching component participants consists of 6 companies and cooperatives in Sierra Leone, and 10 in Liberia.
You can contact CBI to find out more about the project, and to get in touch with these exporters. There are possibilities to meet these potential suppliers at international events they will attend in Europe.
 Quotes from project participants
"I learned about insurance and trade financing and that chocolate makers urge to know the story behind cocoa"
 "During the Market Orientation Mission, I learned that quality of the end product starts with the farmer"
 "It was a good experience to see and feel chocolate machines and learn how they function"
Partners
Activities
Main activities so far have been: individual technical assistance by CBI sector experts, introductory training on Corporate Social Responsibility, field trip to Ghana and Export Marketing Plan training, Market Orientation Mission to Brussels and Amsterdam, including visits to Salon du Chocolat and the Chocoa trade fair.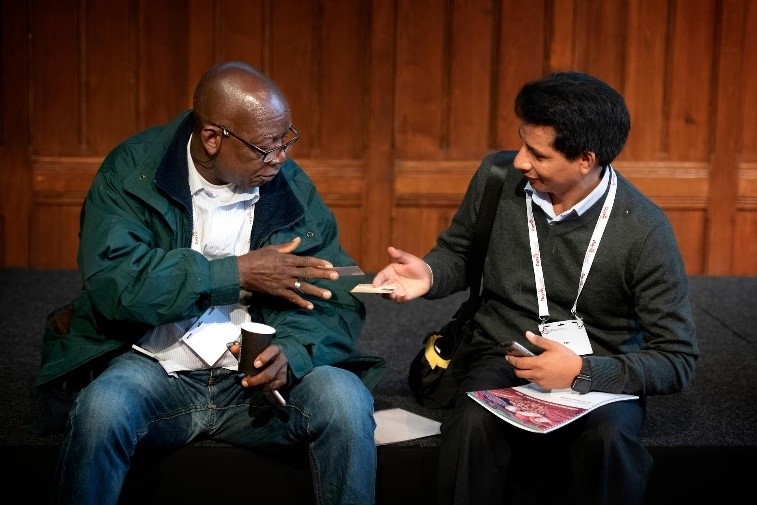 Get involved as an importer
Are you a European importer interested in cocoa from Sierra Leone and Liberia? You can contact CBI to get more information or to meet with these suppliers who are being trained to export to Europe.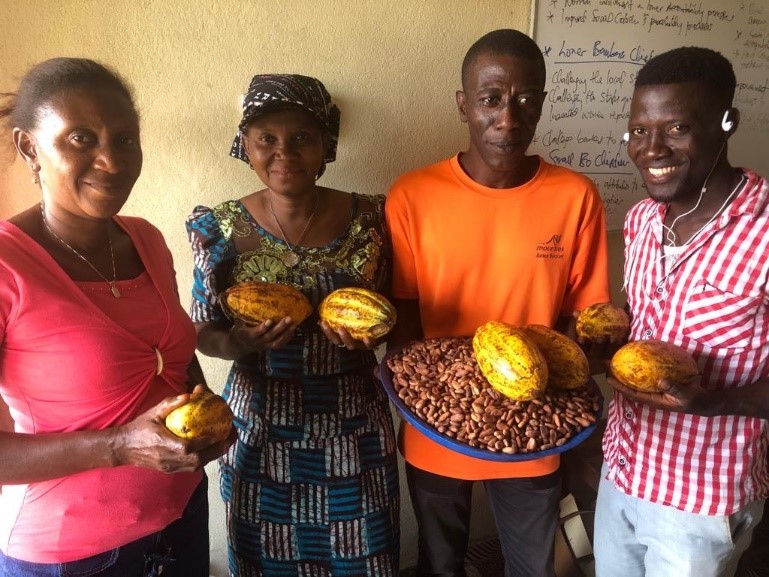 Are you a European importer?
Are you looking for good, reliable suppliers in developing countries? Collaborate with us in one of our export coaching projects.
Get involved in this project