Colour trends in Home Decoration & Home Textiles are finding a new pace

Today's international consumer is confident and able to make independent choices about how to decorate the home and what style to adopt. Still, trends play a major role in what consumers like – especially when it comes to colour. Experts notice that colour trends are lasting longer, which could improve the sustainability of the sector. 
Trend colours can extend across seasons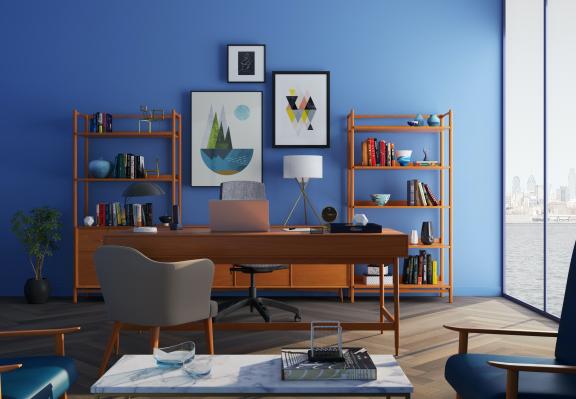 Design trends never happen on their own. Designers and forecasters create trends with a well-developed sense of the social, economic, political and environmental context in which consumers are living. For example, wellness trends have been translated into product and colour trend forecasts. Concerns about climate change have led to natural materials trends and colours from natural dyes. Trends related to diversity have dared consumers to choose expressive shapes and colours.
Recently, the designer and trend-forecasting communities have started to question the endless and fast-moving cycles of colour trends. The industry's impulse to introduce fresh colours every season is simply not in line with the longer cycles of product development and collection building. As a result, colours are lasting much longer. In some cases they last more than one season.
Mix Magazine by Colour Hive calls such longer-lasting colours 'continuity colours'. Combining these colours with new colours, called 'directional colours', keeps the palettes fresh. With this approach colours continue to inspire. Viewpoint Colour also supports this: "We believe that colour trends must slow down…."
Longer trend cycles are more sustainable
Why is this so interesting? If colour trends slow down, product life cycles become longer because products stay fashionable. Consumers will appreciate certain colours for a longer period, seeing parts of their collection as timeless. This creates less waste and helps slow down the use of the earth's resources. With this development, the colour industry shows commitment to creating a more sustainable sector. 
Trends often disappear as fast as they came. In this case, the colour industry's development is a sustainable one. Let's follow the trend! 
Learn more
Read more about other trends and opportunities in the European home decoration and home textiles market by reading CBI's study on this topic. 
Globally Cool BV wrote this article for CBI in collaboration with GO! GoodOpportunity and Remco Kemper.
Stay informed
To stay informed on the latest developments in the home decoration and home textiles sector, subscribe to our newsletter.