9 tips to go digital in the processed fruit and vegetables sector
The processed fruits and vegetables sector is constantly innovating to increase productivity, manage risk and improve environmental, social and economic sustainability. Digital technologies and related innovations are slowly but steadily adopted by players throughout the supply chain. Digitalisation often starts at the farm level (precision agriculture, decision support tools), continues at the processor level (process automation, sensors, digital logistics) and concludes at the consumer level (online shopping and smartphone applications). This study summarises the main trends and showcases good practices from early adopters.
1.

Monitor digital trends from the farm to the fork

Digitalisation is already a part of our normal daily lives, not only in Europe but worldwide. The Internet of Things (IoT) is all around us and more devices (from smartphones to vehicles to whole factories) are being connected to the internet each day. When connected to the internet devices communicate together. Digitalisation is also becoming increasingly important in the exports of processed fruit and vegetables. New trends include the use of digital tools and online activities to make the whole supply chain more transparent and sustainable.
Digital farmer
On the farm level precise farming is used to decrease the use of pesticides and to use irrigation and fertilisation more efficiently. Advisory services such as digital support tools and automatic weather stations are increasingly used.
Digital fruit and vegetables processor
On the processor level new technologies, equipment and databases enable precise measuring of the main quality parameters for certain products. This improves transparency and control over quality and food safety issues. In the processed fruit and vegetables sector this involves monitoring parameters such as moisture, brix level and size, as well as controlling foreign bodies. Process automation and use of robots with advanced sensors are some further main trends.
Big data in the sector
On the sector association level lots of data is collected to establish quality parameters and gain market data. For example, SGF (the self-control body of the juice industry) collects large amounts of laboratory and market data from around the world. This data is used to understand and improve quality parameters and to have better control over the supply chain. The collected data is also used to gain insights into the latest technologies, analysis methods and product innovations.
Export sales
Making first contacts through emails and online platforms is not a new trend, but some companies made further advances in the digital export sales of bulk products. Some of the large traders and processors established online selling platforms. Döhler is an example of such a company, as one of the largest processors and traders of fruit and vegetables. Döhler has opened an online shop for ingredient users. The German trader Bösch Boden Spies is another example, they also established a B2B online shop.
Online trade events have become a solution for the temporary ban on large physical events due to Covid. Several of the leading trade fair organisers started to organise online platforms and events in 2020. For example, instead of the physical trade fair SIAL in Paris, online events such as SIAL Innovation or SIAL Insights online were organised. Another trade fair, Food Ingredient Europe, organised the digital FI Europe matchmaking event.
Smart logistics
During transport blockchain technology is increasingly used to reduce the costs of intermediaries. Blockchain systems allow each stakeholder in the supply chain to view the progress of goods through the supply chain, monitor the container movement in real-time and to see the status of the customs documents. In addition to tracking the goods, blockchain technology can encrypt important documentation (for example quantities, prices and contracts). Other logistical solutions used are 'track and trace' systems, warehousing digital equipment, container and pallets management tools and road vehicles monitoring devices.
Online shopping
Online retail food sales were specifically boosted during the COVID-19 pandemic in 2020 and 2021. Exporters of processed fruit and vegetables still sell most of their products in the traditional B2B way, but there is a significant switch to online sales.
Smart shopping and informed consumption
On the consumer level many mobile applications are now helping consumers to make better-informed food choices. Some applications simply help consumers to make online orders such as Deliveroo, while many food retailers have an app for online information and/or shopping too. Another type of application such as Open Food Facts helps consumers to be better informed about the nutritional values of food. Wellness applications monitoring calory intakes and physical activities such as MyFitnessPal are very popular. Finally, producers use QR codes on retail packaging to inform consumers about origin, farmers and to show more transparency.
Figure 1: Digitalisation across the supply chain of processed fruit and vegetables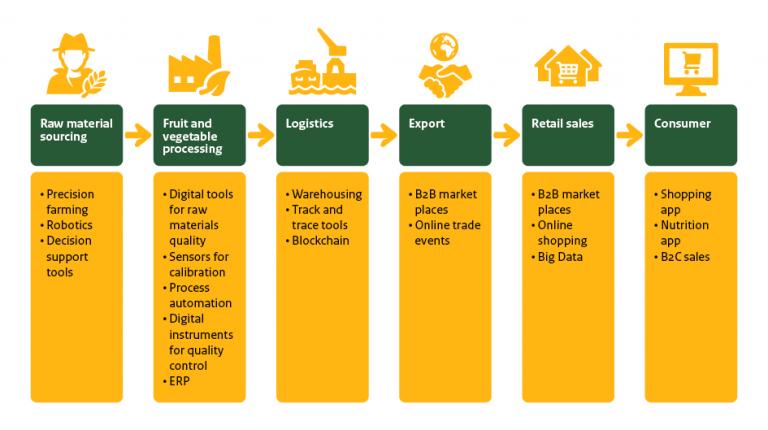 Source: Autentika Global
The following chapters will offer a closer look at some of the most important digital trends throughout the supply chain of processed fruit and vegetables.
2.

Invest in the digital skills of farmers

Today, many farmers in Europe and worldwide are already using digital technologies through smartphones, sensors, drones and satellites. These technologies provide a range of farming solutions such as remote measurement of soil conditions, better water management, and crop monitoring. The three most important fields of farming digitalisation include the following:

Several precision farming projects are implemented in developing countries. For example, the company Bureau Veritas Africa has 13 pilot programmes in Africa which use their artificial intelligence application. This application integrates soil, water, climate and crop management data (use of manure, fertilisers, pesticides) and data collected by drones and satellites to optimise the management and monitoring of the whole production cycle. Other interesting projects are Unitrans Africa (GPS-guided machines and laser-guided land levelling) or Eyes in the Sky (use of drones in agriculture).

Figure 2: Tractor navigation system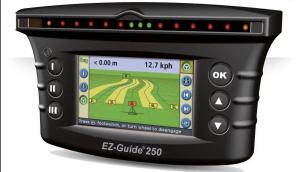 Source: Agri Expo Online
Figure 3: Selective broccoli harvesting with sensor technology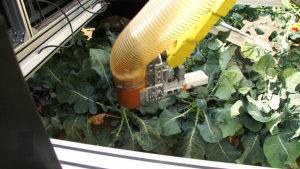 Source: Youtube, KMS Projects
Many farm management software programmes used as smartphone applications are already available. You can use Google Play and internet search to find the farming applications which would best fit your needs. Some examples include Conservis, Agrivi, Granular, Trimble, FarmERP, FarmLogs, CropWISE, Agrian and AG World, but there are many more to explore. One good practice example is the free-of-charge Haller Farms application. This application is developed in cooperation with Global Open Data for Agriculture and Nutrition (GODAN), and is designed for African smallholder farmers to share low-cost and sustainable farming techniques.
Figure 4: Use of drones for harvesting and marketing of citrus fruit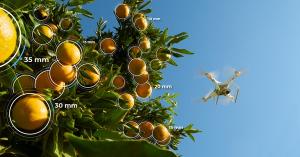 Source: Fresh Plaza
Figure 5: Herbicide application robot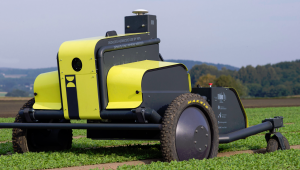 Source: Project Asterix
The European food supply system is aiming to become more sustainable as defined in the European Union (EU) strategy called the European Green Deal. The EU is currently funding more than 200 projects with the aim to support sustainability in farming, distribution and consumption.
Many of the innovative solutions toward sustainability include digital transformation. One example of such a solution is the Asterix project, which supported the development of a farming robot that carefully drops a precise amount of herbicide directly onto the weed, without touching the crop or soil. With this patented technology herbicide usage is reduced by 95%. Another example is of the company Bee Vectoring Technology, which uses bees to transfer specially formulated biopesticides.
Tips:
Invest in the digital skills of the farmers in your supply chain to increase the sustainability of your production. Go step by step and first teach farmers basic digital skills before moving on to more sophisticated software and equipment. You can start by showing them how to use a smartphone, computer, email, web search and basic applications. A basic understanding of digital fundamentals will later allow farmers to manage more specialised software, applications and machinery.
Teach farmers to use farming smartphone applications to increase their production and sustainability.  
Invest in network connectivity in rural areas in your country. Many farmers do not have good internet connection in their villages. Cooperate with network solution providers to find ways to support farmers. Good networks are necessary for the digitalisation improvements in your supply chain. One of the solutions is to install WiFi base stations powered by solar energy with access points placed in the centres of the villages. Another solution is to use applications which can be efficiently used offline as well.
Learn more about digital innovation trends in Europe by visiting the portal of Digital Innovation Hubs. To refine your search, select 'Agriculture and Food' and/or 'Manufacture of Food Products, beverages and tobacco' in the menu.
Search current digital farming research needs on the official database of the European Commission. Some recent projects include Internet of Food & Farm 2020 (33 case studies of digitalisation solutions in agriculture), ATLAS (digital service platform for agricultural applications), and DEMETER (smart farming platforms delivered through 20 pilot projects in 18 countries).
3.

Plan for the digitalisation of your fruit and vegetables processing 

Automation of fruit and vegetable processing is not a new development, but the use of digital systems is more important than ever before. Supply chain digitalisation can help you become more efficient and improve your product quality. You do not need to implement all digital solutions at the same time. Focus on those that will increase your competitiveness. Some of the most important trends in different steps of the chain are listed below.

It seems that different kinds of sorting machines are currently the most popular technology solution for developing countries. These machines use laser and optical technology. The most popular sorters are probably those of the Belgian company Tomra and Swiss company Bühler. These companies (but also a few others) have created several sorting solutions for nuts and dried fruit, using artificial intelligence software and lasers to detect even the slightest defects, including aflatoxins.

Figure 6: Vaisala K‑PATENTS® Process refractometer PR-43-G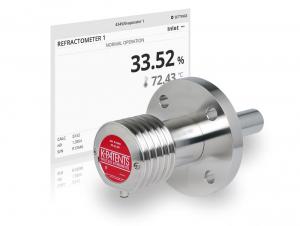 Source: Vaisala
Figure 7: Sherlock Safeguard inspection machine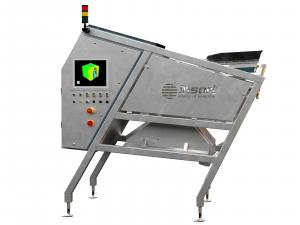 Source: Insort
4.

Use big data providers to support your production and sales

Several marketing research companies regularly collect extremely large data sets related to retail sales of food items in order to identify consumer behaviour and trends. These companies sell data to commercial companies to help them innovate and make better marketing decisions. Notable examples include data of companies such as Mintel, Nielsen and Innova Market Insights. However, for most small and medium-sized enterprises (SMEs), large data sets of leading data providers are too expensive for daily use.

One of the most suitable solutions for developing-country exporters is to use available international trade tools such as TradeMap. TradeMap transforms the large volume of primary trade data into a user-friendly and interactive format. You can use it to analyse market attractiveness for your product and to select the most promising markets. Another useful data tool is the statistics page of the Acces2Market portal.

Another field where big data are accessible is agriculture. Some of the most well-known free platforms for data in agriculture and food include Global Open Data for Agriculture and Nutrition and CGIAR – Platform for Big Data in Agriculture. You should visit those platforms to explore solutions for agricultural problems such as organising and planning production.

Large data sets and advanced analytic methods are used to assess quality and authenticity of raw materials in the fruit and vegetables processing industry. The example shown in Figure 8 is of the SGF – the self-control body for the juice industry. SGF uses a large database of authentic samples of fruit juices and purees to perform laboratory analysis. Automatic data processing software is used to identify quality and origin of the products.

Figure 8: Analytics to identify the quality and origin of passion fruit juice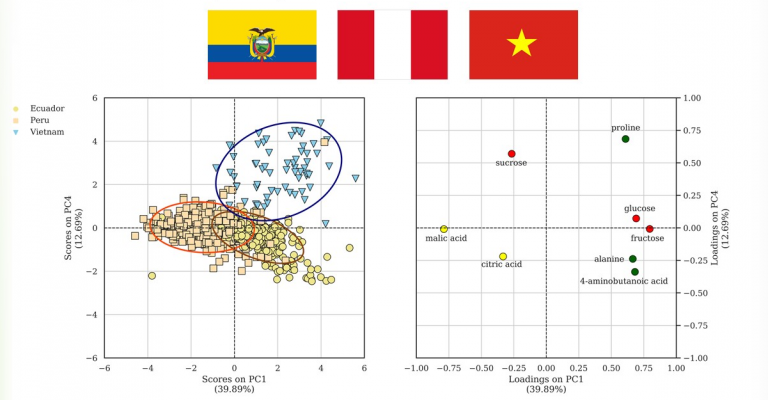 Source: SGFExplanation: Citric and L-malic acid are used here to identify Peru as the origin of passion fruit juice; a concentration of alanine and 4-aminobutanoic acid are important to be able to identify Ecuador as an origin; sugar profiles and proline contents are the keys to identify Vietnam as an origin.
Tips:
Use video tutorials of Trade Map to learn how to do preliminary export market screening by analysing the size, dynamism and openness of markets.
Follow this tutorial of Access2Markets to analyse internal and external European trade for the product of your interest.
Consider becoming a member of SGF to access the large database of authentic samples and analytical reports of supplying companies. You will also benefit from IRMA/SGF certification, get technical advice and access to different databases.
5.

Make your operations easier by investing in business software

Enterprise resource planning (ERP) software applications have been used over the last couple of decades to better plan and optimise the use of company resources. Some of the best-known applications are SAP, ORACLE Peoplesoft, Microsoft Dynamics systems (NAV, AX, GP, SL) and PULLS. Many ERP solutions are general but some are specifically customised for food producers such as NetSuite, SysPro, Food 365, Columbus Food or Aptean Food and Beverage.

Although many ERP solutions are developed and used by large companies and can be too costly for smaller enterprises, the number of affordable applications suitable for SMEs is increasing. You can try some of the cheaper solutions which are specific for different aspects of your business. Examples are software for accounting, organising, team management, note taking, time management, business planning, video conferencing, job scheduling, CRS management etc.
Tips:
Search the internet, find and read reviews of the most popular software and smartphone applications suitable for your needs. You can start your search by reading some reviews of popular smartphone apps, small business apps and ERP software for the food and beverage industry.
Start the digital transformation of your company in a step-by-step way. First, search for local providers and see what solutions are offered in your country. If you cannot find the right service or you want to upgrade your existing solutions, you can take the next step and check the services of globally known players such as Siemens digitalisation consultants or IBM.
Find the most recent digitalisation research projects in the food sector in the European database EIT Food.
6.

Improve logistics through digital solutions

Logistics is the step in the export chain facing the most rapid digital changes. Real-time tracking information with the use of radio-frequency identity (RFID) chips is one of the widespread digital technologies enabling you to monitor your export shipment. Other logistical aspects such as warehousing, container management and even retail operations are all undergoing constant change influenced by the development of new digital technologies.
Warehousing
The moving of pallets in warehouses is increasingly operated digitally. Modern palletising solutions include robots, automated guided vehicles and motion control systems. These solutions ensure gentle movements of the products and optimal use of the warehouse space. Leading companies in this field include BMS Maschinenfabrik, Blumenbecker, Vanderlande, Dematic, Ocme, movisWarehouse and SSI Schäfer.
Although automation of warehousing is often too expensive for small companies you can still use software solutions for better warehouse and container management. For example, German company GQM developed warehousing management software that can help you manage current stocks, empty pallets, control the loading of vehicles and follow food safety rules according to the European food safety standards. You can also use simple smartphone applications such as Stock and Inventory Management System or Inventory Management.
Transport and export shipment
One of the trends regarding transport and logistics is the development of blockchain technology to reduce the costs of intermediaries. As an example that illustrates supply chain complexity, a simple shipment of refrigerated goods from East Africa to Europe can go through nearly 30 people and organisations, with more than 200 different interactions. Blockchain systems allow each stakeholder in the supply chain to view the progress of goods through the supply chain, monitor the container movement in real time and to see the status of the customs documents.
In addition to tracking goods, blockchain technology can encrypt important documentation (for example quantities, prices and contracts). This secures the agreements made and gives control over every step of the chain. This means that, if something goes wrong, somebody receives a wrong quantity, a price isn't paid, or an agreement isn't fulfilled it can easily be seen by the blockchain network.
Aside from complex systems such as blockchain you can start to test and try much cheaper solutions at least for your own vehicles. One example is Asset Tracker, an application that enables remote tracking, monitoring and management of trucks, tankers, containers and farm equipment. Another example is Fleet, enabling you to access a GPS server to track your fleet on your smartphone. An interesting example of the combination of blockchain technology with an (online) marketplace is Kenyan company Twiga Foods. Twiga foods is a mobile-based supply chain platform that uses blockchain technology to connect farmers with vendors to allow food to be sourced and delivered across Kenya.
Advanced retail logistics
Although online shopping has dramatically increased all over the world, some companies are much more advanced in the use of digital solutions. One notable example is the UK-based online grocery shop Ocado. Ocado developed a Smart Platform to optimise supply to grocers around the world. With this system, online orders are picked in the automated warehouses by unique robots. Robots pick an average 50‑item order within five minutes, which is 18 times faster, more reliable and more economic than in traditional warehouses.
Research projects of the robotic delivery of food to consumers is also in development. Some recent examples in Europe include Starship (Estonia), Teleretail (Germany, Switzerland, USA) and Vision Van (Germany).
Tips:
Check out computer programmes that allow you to calculate and design packaging as well as plan the best arrangement of the goods inside containers and trucks. Examples are: ShipHawk, Logen Solutions, Easy Cargo, packVol and TOPS Pro.
Use the shipping company's Track & Trace facility to follow your container and communicate any delays to your customers pro-actively. This might avoid claims.
7.

Use online platforms to find potential buyers and increase your sales

Buyers and sellers of processed fruits and vegetables make use of several different e-commerce solutions. The most interesting opportunities are digital trade events.
Digital trade events
In 2020 and 2021 most of the international food trade fairs were cancelled due to the COVID‑19 pandemic. However, several event organisers organised virtual events with the time-limited use of matchmaking tools. Examples are Biofach 2021 and Food Ingredients Europe. The world's largest food event in every even year, ANUGA, also prepared a virtual event – ANUGA@home – for the 2021 edition although the main event is planned to be live. Specialised product focus events also started to use online matchmaking tools, such as the International Nuts and Dried Fruit Conference.
Virtual trade event software developers are now testing and offering many options to make online events more attractive and similar to physical events. Interesting solutions include the use of artificial intelligence to offer best matches between buyers and sellers, 3D movement through virtual space, design of virtual booths, use of avatars (such as GoMeet, Eventfarm, and Teooh), B2B communication tools and even live online interpreters.
Figure 9: Interface of the online platform ('talque') used for the digital edition of Biofach 2021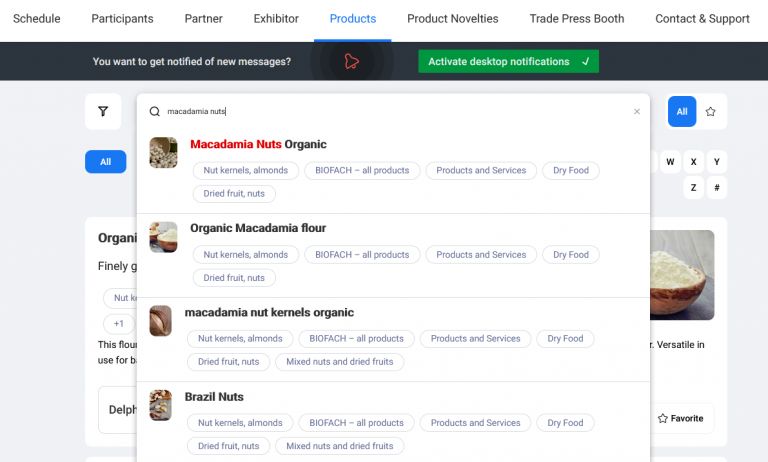 Source: Autentika Global
Organising online matchmaking events and development of smartphone event applications already started long before the COVID-19 pandemic. It can be forecasted that in the future most events will have a hybrid form, allowing for online meetings and online event participation in parallel with the physical event. According to the Post-COVID-19 Outlook Event Report from Bizzabo, over 90% of event marketers plan to incorporate virtual events into their strategy.
Online B2B marketplaces
The processed fruit and vegetables trade is a face-to-face business and most long-term partnerships are still made after personal introductions, analysis of samples and factory visits. However, due to travel restrictions caused by the COVID-19 pandemic in 2020 and 2021, the number of business deals conducted online is increasing. The most famous B2B marketplace is Alibaba but the COVID-19 pandemic also contributed to the fast development of new B2B online marketplaces.
In the processed fruit and vegetables sector, B2B marketplaces are mainly used to connect European buyers with suppliers from other continents. However, oversea orders are not commonly made online. Online orders are frequently used by food operators within Europe (such as processors or home delivery restaurants) but very rarely for imports from countries outside of Europe. Still, connections can be made through B2B platforms. Some of the online B2B marketplaces which, among other products, can be relevant for processed fruit and vegetables producers are the following:
One of the most common pitfalls of online marketplaces is unbalanced presence of buyers and suppliers. Many relevant European and international buyers do not participate in the online marketplaces but do business in the traditional way. Suppliers dominate online marketplaces and even the COVID-19 pandemic didn't significantly increase the presence of international buyers. In order to attract buyers, developers of online market places usually allow buyers to register for free while suppliers must pay a subscription.
Online B2C sales
During the COVID-19 pandemic, online food shopping increased dramatically. A recent consumer behaviour study revealed that the largest behavioural shift was in fact the way Europeans are shopping, with nearly half reporting an increase in online shopping (45%); bulk purchases (47%); and carefully planned shopping trips (45%).
Selling of food products directly to European consumers from non-European countries is still challenging as food must pass through customs control.
Tips:
Visit websites of the leading trade fairs in Europe to check if they are planning to organise online events.
Before paying for a subscription to some of the B2B platforms, ask the managing team about the number of buyers of your products participating in the platform, either as visitor or supplier. Ask for a trial to check if the platform is suitable for you and your product.
Visit European B2B marketplace directories to find platforms most suitable for your products.
8.

Use digital solutions to meet with final consumers of your products more directly

There is a current trend of diets, supplements and lifestyles which are customised for individual consumers. This so called 'personalised nutrition' includes different approaches, ranging from simple calories counting through allergen testing to more complex nutrigenetics (performing genetic tests in order to get information about what and how to eat).

In order to help consumers to select more personalised nutrition choices, many online and digital applications are developed. Some of them can help you better promote your products and their health benefits. For example, one of the best-known smartphone applications, My Fitness Pal, tracks diet and exercise. This application also allows users to upload the nutritional profile for different products and recipes. This can help you popularise your products and meals where your products are used as ingredients.

More advanced and futuristic personalised nutrition solutions include development of sensor devices such as food scanner, which combines infrared spectroscopy to identify total energy and macro and micronutrients of food products.

Figure 10: My Fitness Pal option to add and create a recipe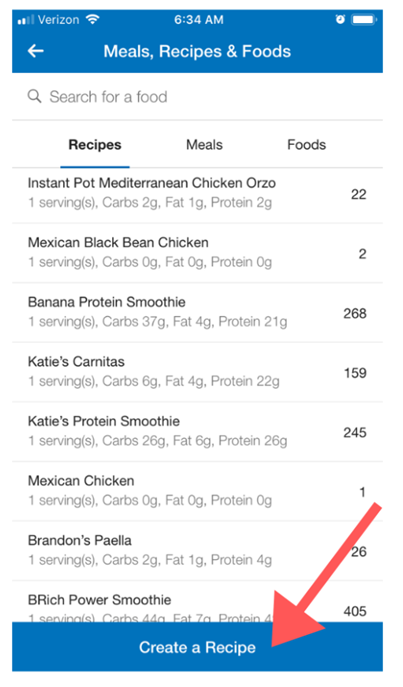 Source: Rx Nutrition Coaching
9.

Use the support of digitalisation projects in your country

Each country in the world is facing a strong impact of digital technologies. The World Economic Forum calls it the 'industrial revolution 4.0', and Chinese policy makers 'Internet plus'. The industry refers to it as a shift from IT/software and Internet phases to the digital phase. As illustrated in the previous chapters, the processed fruit and vegetables industry is not an exception.

During this 'digital transformation' phase many internationally funded projects are already available for agriculture and small processors. You need to search for partners and projects which can help you to efficiently digitally transform your business. Unfortunately, there is no one place to see all available projects, so you must search within your country and contact international development organisations to check if they have digitalisation projects which suit your needs.

Some examples of digital solutions in African countries include Farmcrowdy (Nigeria's first Digital Agriculture Platform), Kitovu (mobile-based decentralised fertiliser/seedling warehousing system), Illuminium Greenhouses (automated drip irrigation kits for smallholder farmers in Kenya), Apollo Agriculture (customised package of farm inputs, farming advice, and credit delivered to farmers in Kenya), Pula (insurance and financial smartphone tools for farmers), Future Pump (solar-powered irrigation technologies for small farmers) and SyeComp (satellite and drone-collected information for better decisions in Ghana).

We already listed several project examples in the previous chapters but you can add a few points of interest in your search in the tip below.

This study has been carried out on behalf of CBI by Autentika Global.

Please review our market information disclaimer

Follow us for the latest updates
Search
Enter search terms to find market research