8 tips to go digital in the outsourcing sector
Going digital goes beyond the product or service you offer. The right digital strategy can present interesting growth opportunities for your company. This document gives you eight practical tips relating to digital developments in the IT and business process outsourcing sector. Dive into strategic automation, work with remote collaboration tools, use open talent platforms to attract new business, use big data and other digital developments to expand your business.
1.

Be aware of digital developments in your sector

We live in an era of digital transformation. This trend is fuelled by a number of drivers, including:
the spread of information technology (especially mobile phones and wearable technology) and connectivity (internet, 5G)
the on-demand economy, demanding convenience, quick, relevant and 24/7 service
the rise of social media, creating new forms of interaction
the new millennial and Gen Z consumer, for whom connectivity is a second nature
the experience economy, the need to play, interact, engage and participate
wellness, including the potentially positive (expression, sharing) and negative (burn-out, cyber insecurity) effects of digitalisation on mental health
This does not only impact market demand for IT and BP outsourcing, but also has an impact on how outsourcing service providers organise their businesses, make sales and deliver their services.
This study is not about market demand but about the digital transformation of the sector itself. This digital transformation is impacting the outsourcing sector in various ways. To highlight a few:
Business software to enhance sales and customer satisfaction
Before the pandemic, business processes of outsourcing providers were already becoming increasingly digitalised. Companies use software solutions for, for example, orders and invoicing, accounting, human resources (HR), and compliance documentation. But business software is also increasingly used to enhance sales and customer satisfaction. One way to do this is to make use of big data analysis or strategic automation.
Digital communication within teams and with clients
Another digital development that is enhanced by the pandemic is remote collaboration tools. Most companies in the outsourcing sector were used to working digitally and in teams, but not often remote. Working as a team can be hard when you are not all in the same physical location. Increased adoption and improved tools have made digital communication a lot easier and more natural. 
Digitally enhanced sales
You can use open talent platforms to sell your products or services. Or visit virtual trade fairs. Perhaps you can even boost your sales experience by using VR or AR technology. While international travel continues to be restricted, the opportunities to meet (potential) buyers in person are limited. Digital videoconferencing tools such as Skype, WhatsApp or Zoom allow you to still meet your buyers "face to face", online.
These topics are discussed in more depth in the following chapters.
2.

Get involved in strategic automation

Automation does not mean the end of jobs. The nature of jobs may change, but the number of jobs will not decrease. Especially in the IT and business process outsourcing sector, experts say "we will always be short of talent". This means you do not have to fear automation. However, if you want to stay competitive and in business, you will have to look at how automation can improve your business and secure your business for the years to come.

Technological improvements will mostly displace low-skilled workers. This means you will have to shift your business model towards more middle to high-skilled jobs. You will thus need to be a high-quality employer that invests in supporting and training their staff. Automation is also known to make jobs more productive. This means that with the right automation tools, you might be able to deliver more work with fewer people.
Big data and automation of customer contact services
One of the most common types of digitalisation is the automation of customer contact services. Self-service channels allow customers to obtain information, solve problems and/or process transactions via online knowledge bases or chat/Interactive Voice Response (IVR) applications, rather than through personal contact with agents. Although this type of Robotic Process Automation (RPA) means fewer contact centre agents are needed to solve customer issues, European companies are often not able to host their own self-service applications. This offers opportunities for you.
In addition, RPA can actually make customer contact agents' jobs easier, for example by processing (vast volumes of) data, creating summary scripts, updating customer profiles and making predictions. Agents, in turn, can use this information in their customer interactions.
The use of RPA in contact centres is growing quickly. There are no recent numbers available on the adoption of RPA in contact centres, but a survey conducted at the end of 2019 revealed that 80% of business leaders felt RPA is important in making customer service teams more efficient.
Big data is also already very popular in the contact centre industry. In 2020, the global market for contact centre analytics was estimated at more than €800 million, and was predicted to reach €2.1 billion by 2027, growing at a compound annual growth rate (CAGR) of 15.4%. Of this amount, on-demand solutions are expected to witness a 15.9% CAGR, while the on-premises segment is projected to record 14.7% CAGR.
In contact centres, big data can improve both customer experience and agent performance. You can use big data for speech analytics, self-service analytics, predictive analytics, agent performance and more. Some examples of knowledge-based contact centre software are Talkdesk, Bloomfire and Zendesk Support Suite. Examples of artificial intelligence analytics for (amongst others) the contact centre industry are CallMiner, Clarabridge, NICE, Sestek and Verint Systems.
Simple/repetitive/rule-based tasks can be automated, but human creativity and interpretation are required for the more complex processes.
Automation in software testing services
Automation testing, or test automation is a software testing technique that uses special automated testing tools to execute a test case suite. This testing software can also enter test data into the System Under Test, compare expected and actual results and generate detailed test reports. The downside of test automation is that it demands considerable investments of money and resources. Selecting a test tool mainly depends on the technology the application to be tested is built on; there are many resources available that help you select the right strategy and tools for your business.
Some examples of automation tools (suppliers) are: Unified Functional Testing (UFT, previously known as QTP), LambdaTest, TestComplete and Selenium.
3.

Work with (remote) collaboration tools

In general, European companies prefer to have most of their employees on site. However, due to COVID-19, most employees had to work from home. Suddenly, there was less distance between the software tester that always worked on site, and the software tester based on the other side of the world. They were both working from home and felt more connected than ever.

European companies invested in remote collaboration tools, blurring the distinction between in-house, nearshore and offshore teams even further. In fact, it opened up more chances for IT and business process outsourcing providers as these tools lowered the threshold towards outsourcing even more. Which means remote collaboration tools are here to stay, even after the time of COVID-19 and remote working.

Some collaboration tools are designed for general remote working and others are meant for specific tasks. Amongst developers worldwide, GitHub, Slack and Jira are the most popular collaboration tools. Of the professional developers who responded to the 2020 developers survey by Stack Overflow, almost 82% used GitHub as a collaborative tool and more than half used Slack.
Tips:
Look at the various options of (remote) collaboration tools. Try out the ones that best fit your business, to get some experience in using these tools.
When talking to a (potential) customer, ask them if they have experience with working with remote collaboration tools. Emphasise that you find it important to work as a team. 
4.

Use open talent platforms to attract new business

Digitisation has also made its way into new business. And even though outsourcing services were generally not sold via typical e-commerce channels, using business-to-business (B2B) outsourcing platforms to promote your company/services and attract buyers has become more mainstream. In fact, experts believe it will be the most popular sourcing model in the next few years.

After 25 years of working with the same delivery model (offline and in-person), the market moved towards Service Provider 2.0. This model is driven by automation and transformation (for example: Software as a Service). However, before this model got a chance to completely take over the market, it is already being surpassed by Service Provider 3.0.

"Service Provider 3.0 is upon us. After 25 years, global delivery models are overdue for a refresh"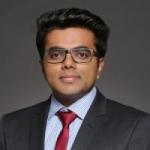 By Nitish Mittal, Vice President at
Everest Group
Service provider 3.0 goes beyond the 'automate first' strategy and actively uses global open talent for delivery. Consultancy firm Gartner predicts that by 2025, 35–40% of the global workforce will be 'open talent' workers, also known as gig or contingent workers. Currently their share is estimated to be 15–25%. The shift towards open talent workers is expected to go even faster in the ITO and BPO sector. In fact, in the last 10 years, the tech industry has fast-tracked the growth of the gig economy.
Open talent sourcing has numerous benefits for service providers:
Access to many potential projects worldwide
Fewer fixed costs
Easier to compete with big brands
Focus is on talent, not big brand reputation
Talent is not seen as an expense, but as an investment
There are several platforms for finding new businesses; some examples are:
The Global Sourcing Association (GSA). They recently launched the GSA Partner Platform, the first open platform that publishes and ranks the performance of outsourcing service providers. This platform allows you to raise and promote your profile to a huge audience of prospective customers. It helps buy-side organisations find you based on performance reviews published by your customers.
Another option is to register at (IT) outsourcing marketplaces. There are platforms that specialise in SMEs, like Appfutura and Talent Alpha. And there are platforms that specialise in freelancers, and platforms for both. Some examples are UpWork, Freelancer, Fiverr, ITeXchange, Clutch, and pliXos. As a provider, you can usually join these types of platforms for free.
It can also be interesting to use professional social media channels like LinkedIn, to make initial contacts with potential customers and for conducting market research.
You can also register some of your best employees as an individual on open talent platforms. A reason to do so is that buyers might search for individuals and if you are only registered as a company, they might never find you. If your employee gets the job, and the buyer is happy with their work, it is very likely they will hire this person again.
We have to emphasise that the ITO and BPO business is a trust business. So always be clear about your intentions. Let your (potential) buyer know your employee works for a company and he can do their project as an individual (however still paid through the company) or with your team.
5.

Use new technologies to enter the market

As an IT or business process outsourcing provider, it is probably no news to you that technological developments are going fast. When you are good at what you do, you are on top of the developments in your market. But it might be interesting to look beyond your core business to see what types of technologies you can use to enter the market. Keywords here are innovation and disruption.
Technology for promoting your product
Getting new business by word of mouth has advantages, and costs nothing. However, technology can help accelerate your sales. For example, virtual reality (VR) technology can be used to sell your Internet of Things (IoT) solution. VR is a form of interactive software that immerses users in a three-dimensional environment to simulate a real experience. Usually by way of a headset with special lenses, but also through smartphone applications. This virtual "try-before-you-buy" experience helps consumers make a well-informed decision.
Technology for doing business
You can also use VR technology to show your (potential) customer your contact centre or software testing facility. Augmented Reality (AR) applications overlay digital content onto the real world. You can use that to virtually sit in the 'same' room together with your potential customer. This can be an interesting addition to your marketing techniques, especially if you are in the AR/VR business yourself. You can sell your product by using it (for sales).
Tips:
Think about how your company could use new technologies to sell your product or service.
Have a (small) research and development team, also to help out your sales team. If you do not invest in innovation, it is very likely to come last in your business. You need to prioritise innovation to stay ahead of customer needs and expectations. It can be a platform for creativity and innovation.
6.

Think big and use big data for your business

Big data refers to data sets so large that they can be difficult to manage with traditional data processing applications. The data can be both structured and unstructured and it grows exponentially with time. With the right tools, this data can be of high value for businesses and governments worldwide. Examples are improved customer services, better operational efficiency and better decision making.

So how can SMEs in IT and business process outsourcing benefit from big data? In the same way as most organisations can benefit from it. To improve efficiency, improve customer service, identify and solve problems, improve pricing, increase sales, help hire the right people, improve marketing, improve operations, and/or trigger innovation. Your data sources can be: CRM systems, websites, social media, machines and objects, HRM systems, satellite images, voice data, images, plans and KPIs, documents, etc.

The process usually starts with identifying issues that need a solution or answer. But it can also start when preliminary analytics point to an issue. In general, the process can be as follows:
Identify problem / issue / opportunity
Data source selection (or creating data sources if not available digitally)
Obtaining and storing data (data source integration)
Data analytics (tag, classify, categorise)
Interpretation, results
Use big data to increase your sales
You can use your customer information to create profiles of the types of customers you serve, categorised by demographics, preferences, or affinities for other types of purchases. Once you have created profiles of potential customers, explore targeted marketing channels to reach those people. These big data sets can also increase sales among existing customers. Targeted upsell opportunities can be offered to existent customers, either through discounts or special offers.
There are varies options for data management software; some examples of the most popular ones are Monday.com, Zoho CRM and Streak. They are mostly Customer Relationship Management (CRM) systems that can also be used for data analysis.
Tips:
Gather big data in your own company. Move towards a paperless business operation so you can access your data and use it to solve pressing issues, improve efficiency and enhance your sales.
Invest in proper planning and tool selection. The process and the tools should be as simple as possible and easy to use.
7.

Meet new buyers digitally

Attending industry events has long been quite expensive. You had to pay for travel, accommodation, food and often also for attending the event. The arrival of COVID-19 and the imposed travel restrictions made many industry events switch to online editions. In 2021, most events are still expected to be held digitally and many of them do not charge entry costs. So, even if you have never attended an ITO/BPO event, this might be the perfect time for you to start.

Currently, European companies looking for a new outsourcing partner have to meet their potential partners online. This gives all companies in the process a more equal chance. Even if the travel restrictions are lifted, meeting buyers digitally is expected to stay, because meeting and selling online is effective and it has become more accepted.

Online webinars and seminars can also be an interesting place to find new buyers. Look for events that have a chatbox, where you can ask questions and get to meet other attendees. Do not talk too much in the chat, after all, you are there to listen to the speaker. After the event you can connect through LinkedIn and continue the conversation.
8.

Sourcing digital technologies

It is important to stay up to date with the developments in digital solutions to decide which fit your company and situation best. When selecting digital solutions, it is best to be critical and inform yourself well. If needed, ask for help from experts, a business support office or ask your peers about their experiences.
Find and compare online
There is a lot of information available online. Many tech platforms make annual 'top 20' lists of the (according to them) best tools or programmes for a particular product or service. Whatever your product/market combination is, there will be articles on the latest digital development in your sector.
Besides global sources, do not forget to look at IT(O) and BP(O) service providers in your own country to find out if there are companies and sources that can help you automate and digitise your operations.
Get help from organisations
If you are ready to start using digital technologies to enhance your business, it is time to look for companies and sources that can help you.
In the tips above, we mentioned several product and segment-specific examples. In addition, you can ask for help with your digitalisation process by contacting organisations such as:
OECD – the Digital for SMEs (D4SMES) Global Initiative is a platform aimed at knowledge sharing and learning, where governments, businesses and experts cooperate on the digital transformation of SMEs
Protiviti – consultancy company with member firms around the world, offering free digital transformation self-assessment
SME Vai – digital solutions for accounting, marketing and legal services in Bangladesh
Visit trade events to see the latest digital trends
Trade events are not only a good place to find new business partners, they are also a good place to see what the competition is doing and to see the latest trends in your sector. There are many different trade fairs organised globally, but they are often very technology or service-specific. General ITO or BPO trade events do not exist anymore.
In 2021, many trade events will still take place online. Attendance is usually free of charge and since you do not need to travel to participate, this year might be your best time to start attending trade events. There are many trade events directories available online, such as 10Times, Expo Database and UK Exhibitions. Create a list of relevant events and update this list regularly.
Besides events that are aimed at trading, you can also attend webinars and panel discussions on digital trends that might be relevant in your sector. A good source to find such events is the Global Sourcing Association.
This study has been carried out on behalf of CBI by Globally Cool B.V. in collaboration with Laszlo Klucs.
Please review our market information disclaimer.
Follow us for the latest updates
Search
Enter search terms to find market research