Webinar: Opportunities in European wellness tourism

As a result of the COVID-19 pandemic, more and more Europeans have become interested in wellness trips. Many want to recharge and focus on their mental health. Join this webinar to learn more about European visitors and their needs.
The European wellness tourism market is diverse and offers many opportunities. Promising trends for this market include the holistic understanding of wellness, an increased focus on fitness and nutrition, and the influence of social media on booking a wellness holiday.
During this webinar, we will  address the following questions:
What is your unique wellness offer?
What motivates Europeans to buy a wellness holiday?
Which trends offer the greatest opportunities in the European wellness tourism market?
Which wellness niches should you target?
Who are your competitors?
For whom?
This webinar is for entrepreneurs and business support organisations active in the wellness sector.
Presenters
Alison Burgh from Acorn Tourism Consulting will host this webinar.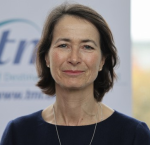 Alison Burgh is a sustainable tourism expert and market researcher for CBI. She co-founded Acorn Tourism Consulting 21 years ago. Since then, she has worked with destinations and tourism businesses across 5 continents. She is the Head of Sustainability for the Tourism Management Institute and an independent Green Destinations representative.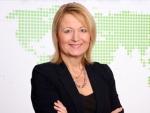 Claudia Wagner is Managing Director at German tour operator FIT Reisen, specialised in health, spa & wellness. With her knowledge and her long-standing experience, she developed new concepts. These focused on healthy, spa  & wellbeing holidays combined with attractive fitness, relaxation and leisure activities for a better quality of life. Today, FIT Reisen provides 3000 different spa, health, wellness, beauty, fitness, ayurveda and yoga offers in over 400 destinations in 45 countries.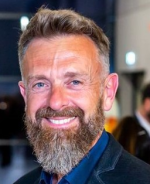 László Puczko is Chief Executive Officer & Co-Founder of Hungary-based Health Tourism Worldwide (HTWWLife). He is an experience engineer, strategist, mentor and trainer, and wellbeing intelligence expert. He has experience in private as well as in public sector environments. László is one of the very few people in the world who has been active in every aspect and domain of the health, wellbeing and travel spectrum, for example, medical and wellness tourism, wellbeing and hospitality, spas and leisure experiences. László has been lecturing and running tailor-made training sessions and masterclasses in over 40 countries all around the world.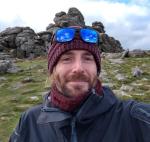 James Turner, Director of Black Spiral Design, will moderate this session. He has 16 years of tourism development experience, both within Europe and worldwide. He works hands-on, facilitating engagement sessions, undertaking research, creating strategies and simply helping places manage their visitor economy more successfully. James also gets really excited with implementation, and you will often find him building websites, copywriting, designing or training others to do the same. James is an associate of Acorn Tourism and frequently moderates sessions on behalf of CBI.
More information
For more information, please contact Programme Manager Simone Snoeijenbos via the contact form.