Webinar: Exporting exotic vegetables to Europe (Spanish edition)

Exporting exotic vegetables is not much different from exporting other fresh fruit and vegetables. But the details that are different matter a lot and are important for doing business successfully in this market.
This webinar is in Spanish.
During this webinar, we will look at the following questions:
Which countries offer the most opportunities for exotic vegetables?
What are the main channels for exotic vegetables?
How can you do business with buyers of exotic vegetables?
What are the main requirements for exotic vegetables?
How can you best organise your export of exotic vegetables?
How can you find buyers of exotic vegetables?
 
For whom?
The webinar is for entrepreneurs in the fresh fruit and vegetables sector interested in exporting exotic vegetables to Europe.
Agenda
16:30 – 16:35: Opening remarks and introduction by Arno van de Maden.
16:35 – 17:20: Presentation by Michel Peperkamp.
17:20 – 17:40: Questions and Answers.
 
Presenters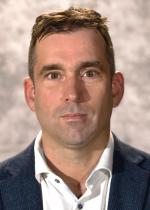 Arno van der Maden will host this webinar.  Arno studied agronomy and business administration at Wageningen Agricultural University in the Netherlands. He currently works as a consultant for export promotion in the fresh produce sector in Latin America with a focus on Europe. Current projects also involve consulting implementation, training, pre-audits and inspection of quality management systems and certifications.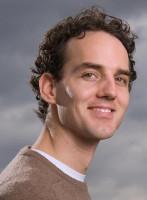 Michel Peperkamp from ICI Business will give the main presentation.
Michel has worked as a researcher and export consultant in the fresh food and food ingredient industry for more than 10 years. He has guided trade missions and helped companies looking for new markets in Europe. He has worked as a market researcher for CBI in the fresh fruit and vegetables sector for almost 10 years. International business development is his passion.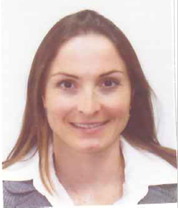 Kathrin Renner is a graduate of European Studies/International Relations and Macroeconomics from the University of Osnabrueck and the Institut d'Etudes Politiques de Paris. She joined the European Commission in 2007 as a project officer in the EU Delegation to Trinidad and Tobago. After working as a trade officer of the EU Delegation in Cameroon, she has worked as Regional Programme Manager for the EU Delegation to Central America since 2020.
More information
For more information, please contact Programme Manager Daphne ter Braak via the contact form.
This webinar is part of the Connecting Central America project. With this project, CBI helps SMEs and cooperatives become more competitive on the European market. The European Union co-finances this project. The Secretariat for Economic Integration of Central America coordinates it.