Virtual B2B Meetings: Fresh fruits and vegetables from Central America

Connect with reliable, high-quality fresh fruit and vegetables suppliers from Central America.
We would like to introduce you to the following companies that are ready to export to Europe. Do you have any questions or can we set up a meeting for you with one of the companies? Do not hesitate to contact us. We can set up a meeting for you from now until 1 April 2021.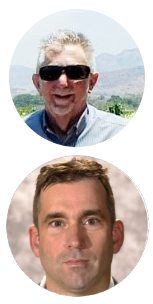 Piet Schotel
CBI FFV Consultant for Honduras, El Salvador and Nicaraguapiet@fruitconsultancy.nl+31 6 5338 1897
Arno van der Maden
CBI FFV Consultant for Costa Rica, Guatemala and Panamaarno@nsdeltropico.com+506 8847 4746
Year-round sweet potatoes and cassava from Costa Rica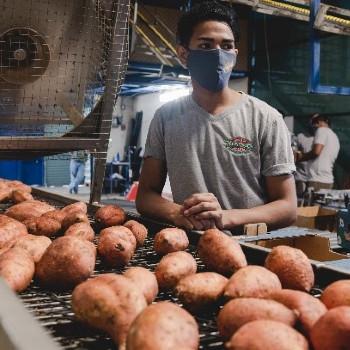 Tropifoods
Products: sweet potato, cassavaCertifications: GLOBALG.A.P. for cassava, in process for sweet potato, GRASP, Essential Costa RicaGrowing season: year-roundWebsite: https://www.tropifoods.com/Contact person: Joshua GuerreroTel./WhatsApp: +506 7013 3700
Mango from Guatemala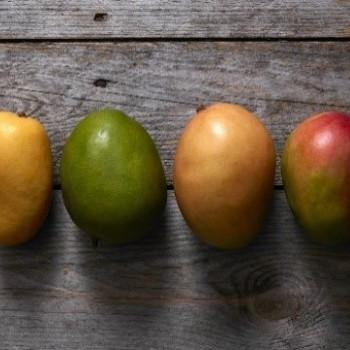 Agroindustrias del Trópico
Product: Tommy Atkins, Kent, Keitt and Ataúlfo (6000 t), IQF mango (6000 t)Certifications: GLOBALG.A.P., Primus GFS, KosherGrowing season: March – MayWebsite: www.dftmangos.comContact person: Luis Carlos MartínezTel./WhatsApp: +502 5573 8924Contact us
Amadeo Export
Product varieties: Tommy Atkins, Kent, KeittCertifications: GLOBALG.A.P., SMETA-ETIGrowing season: March – MayWebsite: www.amadeoexport.comContact person: Katy StefaniTel./WhatsApp: +502 3003 0065
Okra from Honduras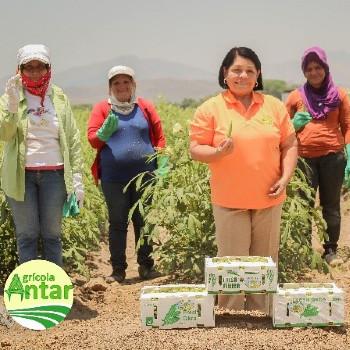 Agrícola Antar
Product varieties: Indian okra, American okra (Clemson) – 2200 tCertifications: GLOBALG.A.P., GMPGrowing season: October - MarchWebsite: www.antar.hnContact person: Heberto ReyesTel./WhatsApp:  +1 647 272 5190
Sweet Tainung papaya from Panama
Panafruit
Product varieties: TainungCertifications: GLOBALG.A.P. in processGrowing season: year-roundWebsite: http://panafruit.com.pa/Contact person: Maryan SafiTel./WhatsApp: +507 6293 8697
Pitahaya from Nicaragua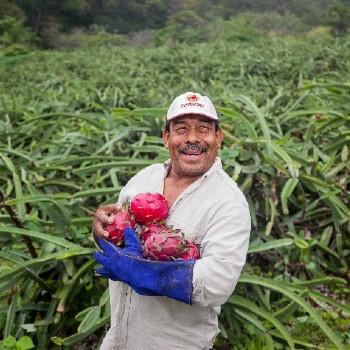 Burke Agro
Product varieties: red flesh pitahaya (dragon fruit)Certifications: Organic (EU + NOP), GLOBALG.A.P. in process, Kosher, Verified Vegan, Non-GMO Ingredient, FSSC 22000, B CorporationGrowing season: August - OctoberWebsite: https://www.burkeagro.com/Contact person: Rider TenorioTel./WhatsApp: +505 8783 0766  
The Centre for the Promotion of Imports from developing countries (CBI) connects you with reliable, high-quality suppliers equipped to do business with European partners. With the Connecting Central America initiative, CBI helps SMEs and cooperatives be more competitive in the European market. The initiative is co-financed by the European Union and coordinated by the Secretariat for Central American Economic Integration (SIECA).
Virtual brochure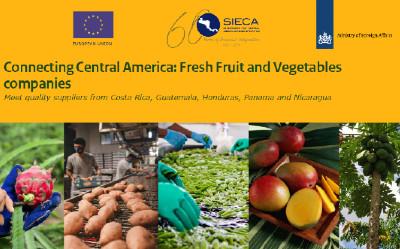 To find out more about the companies that are available for online B2B meetings, have a look at our virtual brochure (PDF).
More information
For more information, visit our project page on the CBI website. Or meet us on Facebook.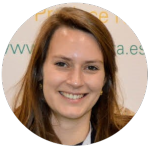 You can contact us at devco-ca@cbi.eu. For information about the project and additional companies, please contact:
Nicky Buizer CBI Programme managerSend me an email