Virtual B2B Meetings: Cocoa from Central America

Would you like to connect with reliable, high-quality cocoa suppliers from Central America? Via virtual B2B meetings, the Centre for the Promotion of Imports from developing countries (CBI) introduces you to reliable, high-quality suppliers ready to export to Europe.
Do you have any questions, or can we set up a meeting for you with one of the companies? Do not hesitate to contact us.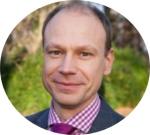 Jörn Berger
CBI cocoa consultant
joern.berger@t-online.de
+49 17652117317
The companies
The following companies from Central America are ready to export to Europe.
Nahua Chocolate
Nahua Chocolate is Costa Rica's leading fine flavour cacao producer. The company has a social mission and supplies leading chocolatiers and cocoa buyers around the world. Nahua Chocolate offers single-origin Trinitario cocoa beans with a full-bodied flavour.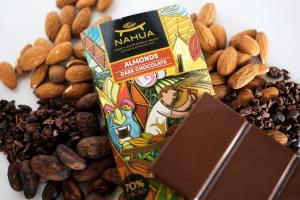 Country: Costa Rica
Products: Cocoa
Certifications: B-Corp
Website: https://www.nahuachocolate.com/
Contact person: Juan Pablo Buchert
Telephone number: +506 8827 8538
Contact Nahua Chocolate
Asociación Cacao y Chocolate
Asociación Cacao y Chocolate is a cooperative dedicated to agricultural production and the commercialisation of cocoa beans. It gives loans to members for the production of cacao and chocolate products. It now has 109 members who are small-scale producers. The cooperative offers Trinitario and ancestral Criollo cocoa cultivars.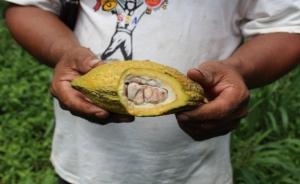 Country: El Salvador
Product: Cocoa beans, chocolate
Contact person: José Osmin Dominguez
Telephone number: +503 7986 8248Contact Asociación Cacao y Chocolate
JEZ Chocolate
JEZ Chocolate is a Salvadorian cocoa producer. The company won first place in the first national quality cocoa competition in 2017. It was also among the 50 best cacao beans worldwide during 'Cocoa of Excellence 2017' at Salon Du Chocolat in Paris, France.
JEZ Chocolate has 3 hybrid Trinitario cultivars from highly-productive ancestral trees. These have different colours and flavours and are 70% Criollo and 30% Forastero.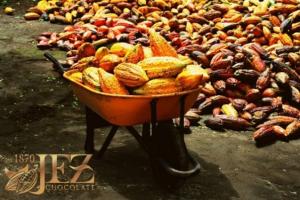 Country: El Salvador
Products: Cocoa beans, nibs, cocoa liquor, chocolate (milk and dark), chocolate truffles, bonbons, bars and hot chocolate mix
Contact person: Eduardo Zacapa
Telephone number: +503 7941 7870Contact JEZ Chocolate
Cooperative Alianza, R.L.
Alianza R.L. is a cooperative that gathers groups of small-scale farmers who produce cocoa beans, cardamom, allspice, and turmeric in Alta Verapaz, Guatemala. The cooperative offers Acriollado Single-Origin Cahabon Estate cocoa beans. These are grown in the north of Guatemala, an area very well known for its high-quality cocoa beans.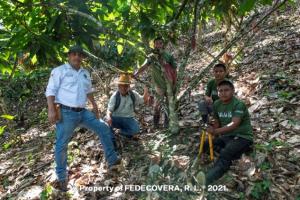 Country: Guatemala
Products: Cocoa beans
Certifications: Organic, Fairtrade (FLO)
Website: www.fedecovera.com
Contact person: Iliana María Ochoa López
Telephone number:  +502 5352 9335Contact Cooperative Alianza, R.L.
Kampura
Kampura was founded in 2011 by the Sevilla-Baltodano family. Their goal is to develop a sustainable, socially-responsible and environmentally-friendly agribusiness.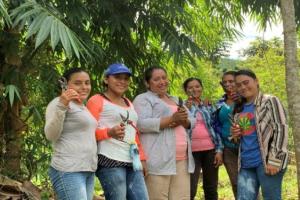 Country: Guatemala
Products: Cocoa beans
Contact person: Rodrigo Sevilla
Telephone number: +502 3018 4546
Contact Kampura
Naturkakao S.A.
Naturkakao S.A. is a Guatemalan company committed to the development of the country and its people, as well as the preservation of ancestral culture and the environment through cocoa in an agroforestry system.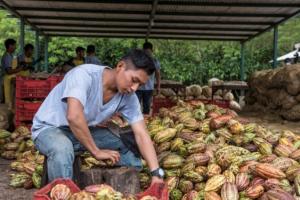 Country: Guatemala
Products: Dry cocoa beans
Website: www.naturkakao.gt
Contact person: E.B.R. Barillas Ralda
Telephone number: +502 5013 9549Contact Naturkakao S.A.
Cooperativa Ríos de Agua Viva
517 farmer families are a part of this cooperative, which produces 900 hectares of fine flavour cacao and 350 hectares of Arabica coffee. The cooperative aims to produce the highest quality cocoa in harmony with the environment while maintaining a stable, sustainable economy that guarantees business development for its members.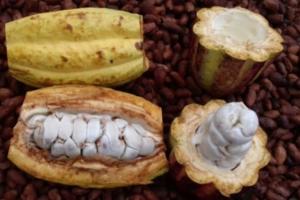 Country: Nicaragua
Products: Cocoa beans
Certifications: Organic, Fair Trade, UTZ
Website: www.cooprav.com
Contact person: Alexander Gonzalez Moncada
Telephone number: +505 8244 3331
Contact Cooperativa Ríos de Agua Viva
Cooperativa La Campesina
La Campesina has 459 members who produce cocoa in the northern part of Nicaragua. The cooperative manages centralised post-harvest centres in the municipalities of Matiguás and Río Blanco. It provides an excellent service for collecting wet cocoa from its members.
Country: Nicaragua
Products: Cocoa beans
Certifications: Organic, UTZ, Small Producer's symbol (SSP)
Contact person: Darwin Noel Ramos Escoto
Telphone number: +505 2778 1055Contact La Campesina
Connecting Central America
With the Connecting Central America initiative, CBI helps SMEs and cooperatives become more competitive in the European market. The initiative is co-financed by the European Union and coordinated by the Secretariat for Central American Economic Integration (SIECA).
More information
For more information, visit our project page on the CBI website. You can also follow us on Facebook or contact us at cca@cbi.eu.
For information about the companies, please contact CBI Programme Manager Daphne ter Braak via the contact form.