Online panel discussion: Opportunities in the regenerative tourism market

Join us for this CBI webinar on opportunities in the regenerative tourism market. When attracting European tourists, sustainability is extremely important. And regenerative tourism is the next level in sustainability.
Tour operators that practice regenerative tourism are doing well. But what is regenerative tourism exactly? Which opportunities does it offer? How can you take these opportunities? And which threats does this market pose?
During this webinar, our expert panel will look at:
What is regenerative tourism?
Which requirements are there for offering regenerative tourism?
What opportunities does regenerative tourism offer?
Examples where regenerative tourism has been successfully implemented
How can you make sure the costs are not more than the revenues?
 
The panel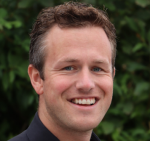 Jasper Heslinga is a sustainable tourism expert at ETFI, the European Tourism Futures Institute. At ETFI, he helps actors in the tourism industry develop strategies to manage constantly changing business environments. He got his PhD at the University of Groningen. His expertise and passion are finding ways to get stakeholders with conflicting interests to work together toward sustainable solutions and resilient destinations.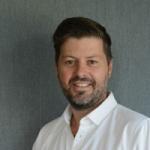 Thomas de Sterck is the founder and CEO of Sur La Iri, a tour operating company with a strong focus on African destinations. He studied applied economics and specialised in logistics. After working in logistics for 15 years, he decided to make a career change and start working in the travel industry. Thomas wants to make a difference and set an example in sustainable/regenerative tourism. Sur La Iri is the first regenerative tour operator in Belgium and the Netherlands.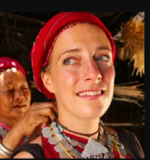 Daisy Scholte is Impact Manager at Better Places, a social enterprise and the first tour operator with a B Corp certificate in the Netherlands/Belgium. Better Places is a frontrunner in sustainable travelling. It has won several prizes, including the Golden Responsible Tourism Award. As a travel journalist with a strong focus on sustainability, Daisy has extensive knowledge and field experience with community-based tourism and sustainable tourism. As Impact Manager, she is now working on mapping and measuring the positive and negative impact of tourism, and in particular individual trips sold by Better Places.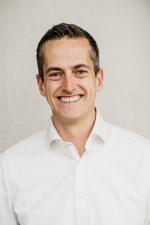 Tjalling de Boer, market researcher at Molgo, will moderate the session. Tjalling studied psychology and business administration in the Netherlands. He has worked as a researcher for 15 years and carries out the CBI market analysis studies on tourism. Tjalling also does research for SMEs, municipalities and semi-governmental organisations. Next to research, Tjalling teaches research methodology and statistics at 2 Dutch universities. Since 2017, he is also the director at Contenza.
Opportunities
Get the latest insights from CBI's tourism research.
Get practical tips and ideas that will help you develop successful products.
Ask the expert panel all your questions.
 
More information
For more information, please contact Programme Manager Arthur Scheinhardt via the contact form.