Online panel discussion: Opportunities in cycling tourism

Join us for this CBI webinar on opportunities in the cycling tourism market. This is a growth market in Europe. The popularity of cycling increased significantly during the pandemic. 
Growing consumer concern about sustainability has increased the attractiveness of cycling tourism. Cycling is a low-impact, sustainable outdoor activity. It is also a great way for tourists to engage with the people, culture and natural wonders of a destination.
There are many different types of cycling tourists. Some tourists look for relaxing family trips; others prefer more challenging road trips or mountain bike tours. So, which cycling product should you develop? How can you plan your sales and marketing to stand out from the competition? And which new trends should you be aware of? 
During this webinar, we will share market insights, tips and many examples. Both beginners and established businesses can learn from this panel discussion.
Our expert panel will discuss, among other things:
The top European cycling tourism markets;
The characteristics and motivations of cycling tourists;
What European cycling tour operators require from local suppliers;
The requirements and important criteria for developing a successful product;
The most effective channels to get your cycling tourism product to market.  
The panel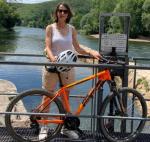 Alison Burgh, researcher and tourism expert at Acorn Tourism Consulting.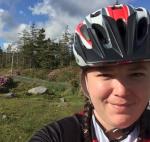 Lizzie Cottier,  head of product development, fair trade and family cycling at Saddle Skedaddle.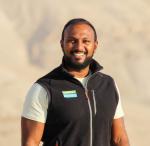 Ayman Abd Alkareem, co-founder of Experience Jordan Adventures.
James Turner, tourism expert at Black Spiral Design, will moderate the session.
Opportunities
Get the latest insights from CBI's tourism research.
Get practical tips and ideas to help you develop and market your cycling tourism products.
Ask the expert panel all your questions.  
More information
For more information, please contact Programme Manager Arthur Scheinhardt via the contact form.