Connecting Central America and Rwanda Specialty Coffee at World of Coffee 2022
Are you interested in connecting with new and reliable suppliers? The Centre for the Promotion of Imports from developing countries (CBI) connects you with high-quality suppliers prepared to do business with a European partner. With the Specialty Coffee Rwanda and the Connecting Central America project, CBI helps SMEs and cooperatives become more competitive in the European market.
Rwandan and Central American suppliers ready for the European Market
Over the last 3 years, CBI has been training 13 Rwandan coffee SMEs in international marketing, certification, female and youth entrepreneurship, organic fertiliser production (Organic fertilizer production: https://www.youtube.com/channel/UCmUSnjDknUP3lgHuXoQPbJw) and access to finance. Match-making activities have been organized on- and offline. In addition, CBI has partnered with the National Agricultural and Export Board (NAEB) and Sustainable Growers.
CBI is proud to host Rwandan specialty coffee companies and institutions at this year's World of Coffee World of Coffee together with ICU (Rwanda Coffee Value Chain Development – ICU).
Central America is a source of high-quality coffee, carefully produced and processed by small and medium-scale coffee farmers. The coffee has varied aromas and flavours.
This year at World of Coffee, CBI will present cooperatives, estates and private companies from Costa Rica, El Salvador, Guatemala, Honduras, Panama and Nicaragua. These companies are ready to enter the European Market. They have all received individual coaching from a CBI sector expert. All participants focus on sustainability and social commitment. They offer a diverse portfolio of quality from different coffee farms.
Virtual farm tour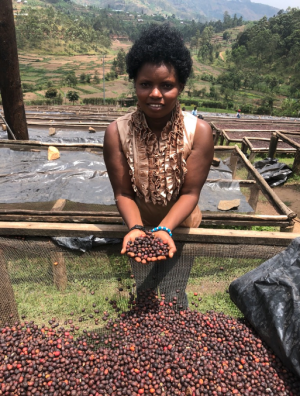 Before meeting the Central American companies in Milan, you can look at their production sites via these virtual farm tour videos:
AMPROCAL, NEDECAZA, FINCA EL CERRO, Biocafé Oro Tarrazú, Maria Cristina Llach and COCAOL will also be at World of Coffee 2022. 
Visit us
Visit the companies the Rwanda Coffee pavilion (MS-C10 in the South Hall) and at the Central American Pavilion (MS-G03 in the South Hall) to discover new business opportunities and taste our coffees (chemex, espresso).
More information
The companies' profiles and coffee offers from Rwanda are published on the Beyond Coffee platform Beyond Coffee platform: https://beyco.nl/. For extra information, visit the project page Rwanda Specialty Coffee https://www.cbi.eu/projects/specialty-coffee-rwanda, contact us at ingredients@cbi.eu and visit the project page of Central America on the CBI website*. 
*You can also follow us on Facebook or contact us at cca@cbi.eu. The EU co-finances the Connecting Central  America project. SIECA coordinates it.