Times are changing in the apparel industry

The fashion industry is dealing with issues such as sustainability in the supply chain and fair working conditions. Mostafiz Uddin, a factory owner in Bangladesh, promotes a more inclusive, sustainable and fair approach to the industry. His mission is to raise awareness among Western buyers and consumers, and business owners in his home country.
Putting a vision into practice
Born and raised in Bangladesh, Mostafiz Uddin is the Managing Director and CEO of Denim Expert Limited. He had a specific vision from the start. "I want to see a fair, ethical and sustainable apparel industry," he explains. "Soon after I started working, I realised that I needed to build my own factory to put into practice what I had in mind." In 2009, he opened the Denim Expert Limited factory. Unlike other clothes factories at the time, Mostafiz's factory met all the required safety standards.
Since then, upon request, Denim Expert has joined well-known organisations, like the Sustainable Apparel Coalition and the UNFCCC for Climate Change. The company recently launched its first circular fashion line. And Mostafiz has invested in organising trade fairs and industry summits. He aims to change people's perceptions of the fashion industry and promote more sustainable and fair practices.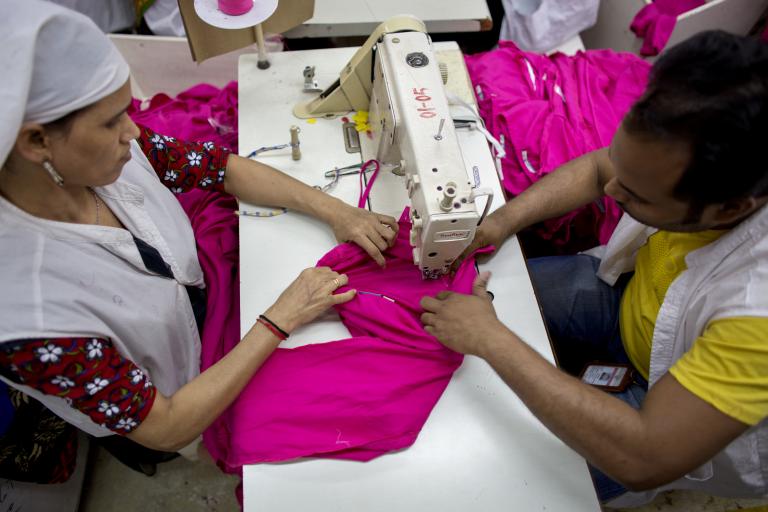 Working with CBI to understand the European market
Between 2014 and 2017, Denim Expert was one of 28 businesses participating in CBI's export coaching project. The goal was to help garment manufacturers in Bangladesh move up from the low end of the market to higher European Union (EU) market segments. "Working with CBI helped us better understand the consumer and the market," says Mostafiz. "CBI also taught us a lot about supply chain management and how to produce responsibly. We became aware of the innovations European buyers are looking for. This helped us develop new products for the EU market."
Supporting change in the fashion industry
Mostafiz believes that all the issues in the fashion industry are connected. "I always try to promote sustainability, innovation, transparency, fair wages, women in leadership positions, and equal opportunities," he says. "I try to make people aware of the whole situation and look for solutions that focus on all these issues. People in this industry like to use buzzwords. But the reality is that there is no overall plan or holistic approach to these issues."
Mostafiz is a strong advocate for more women in leadership positions. "This is part of a holistic approach," he says. "Studies show that women are better at supporting gender equality issues. This is what the ready-made garment sector needs." In 2018, 61% of the workers in the clothes industry were women. But only 16% were in management positions.
Consumers as part of the solution
Mostafiz feels that buyers should also be part of the solution. "Many Westerners talk about safety, fair wages, women's rights, and fair prices," he says. "But if we want all these things for the workers, buyers should pay a fair price." Consumers also need to understand their impact on the supply chain. "As a factory owner, I want to look after my workers. How can I do that if consumers do not want to pay the right price? People need to ask themselves: why is this product so cheap?"
"The market is changing; people are listening"
"Sometimes, the truth I tell is not welcome," he admits. "But it does not matter to me. I will keep sharing my vision all over the world." He adds that the biggest challenge has sometimes come from his own country. "10 years ago, people in Bangladesh did not want to hear what I had to say. Now, they realise that the market is changing. Business owners are listening to what I can teach them." This is an important step forward. "The fashion world must work together to bring about changes that make it a fairer industry. And to make the world a better place to live in," he concludes.
Read more CBI stories
You can find this story and many others in our 50 years of CBI e-zine.