Success during the COVID-19 crisis: How 2 companies are moving forward

The COVID-19 pandemic has affected the growth plans of many businesses. But, there are still some positive stories, even now in these uncertain and challenging times. Leatherina and MYoMY are just 2 examples of such stories.
Leatherina
Leatherina is a small-scale leather goods producer located in Bangladesh. Taslima Miji started the company with the goal to improve the reputation of the fashion industry in Bangladesh. She wanted to operate more ethically and sustainably. And offer transparency in production processes, following the Fair Trade principles. She is also a social entrepreneur, wanting to help women from Dhaka's slums to improve their lives.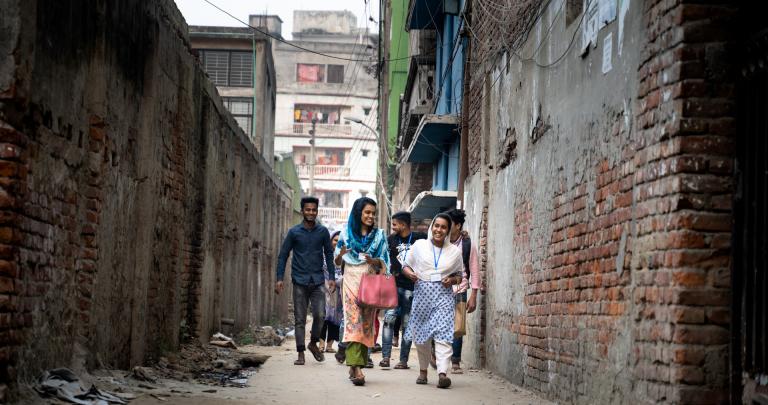 COVID-19 changes plans
Leatherina is one of 26 Bangladeshi companies taking part in the Home Decoration Home Textiles export project organised by CBI. Just as the project was starting in March 2020, the COVID-19 pandemic struck. As a result, a planned market orientation trip to Europe had to be postponed.
Still, the company recently got good news. Amsterdam-based MYoMY placed a second order with Leatherina for sustainably produced leather bags. This is Leatherina's biggest order yet. With social distancing measures in place, Leatherina can continue production. That means it can provide its 45 employees with an income.
Online research
With the market orientation mission to Europe postponed, Leatherina has turned to online research. The company has been looking at products and markets with the help of CBI experts. Online it is possible to look at competitors' activities, products, and social media, and see trends. All this research has resulted in an Export Marketing Plan.
MYoMY
In Europe, Marja Baas, founder of Amsterdam-based ethical fashion accessory business MYoMY, wanted to find a Fair Trade leather goods producer. Right now, MYoMY's leather bags are stocked in more than 200 shops in various countries.
As a social entrepreneur with a wish to help producers in India and Bangladesh, Marja knew what she was looking for. Still, having already set up production facilities in India, she knew that finding a new supplier would be a challenging process.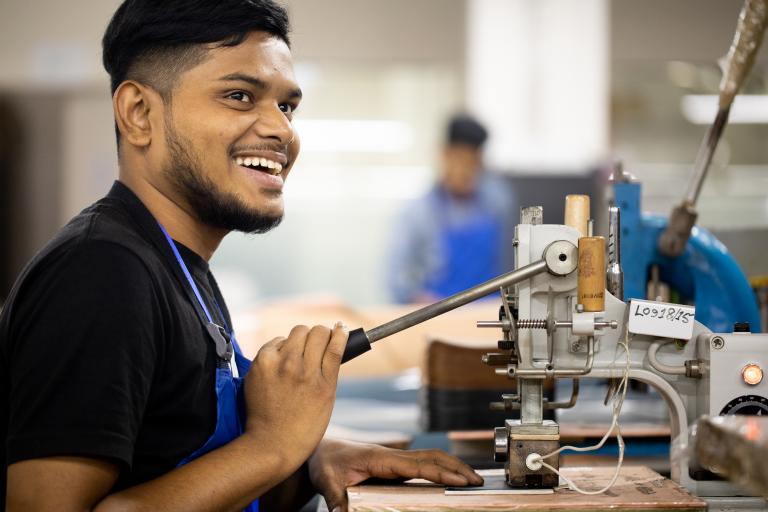 Perfect match
Marja spoke to a Netherlands Enterprise Agency adviser at a conference in Albania. He advised her that she could get support for her ambitions. Marja read a report on the conditions in Bangladesh's leather sector, a sector with a bad reputation. She asked the author of the report whether they knew of a project in Bangladesh that needed support. The author suggested Leatherina. The collaboration between the companies was quickly established.
Brighter futures
CBI is currently helping Leatherina increase its buyer portfolio. Relying on a single customer can be risky. Leatherina has also created a good portfolio of work that it can present to other potential buyers. With a bigger buyer portfolio, hopefully, Leatherina's risk is reduced.