Programme: Garments Myanmar
Myanmar's companies will experience a period of huge change in the coming years. To thrive in this new environment, they need to meet three interlinked imperatives. First, they need to prepare to compete at home and overseas, building an understanding of the opportunities available in the different market and the strategies of competitors. Second, the need to rapidly reach international standards of quality and price for their goods and services, third they need to explore foreign partnerships as a source of capital and knowledge and need to connect to global supply chains'
Source: Mckinsey Global Institute, Myanmar's Moment, 2013
Project details
CBI has developed an Export Coaching Programme (ECP) for Myanmar for the period 2016 – 2020. The programme focuses on the garment sector in which ten locally owned SMEs are selected to participate. These SME factories are guided with the assistance of the consultants to become export-ready for the European market.
During the CBI programme, the companies are trained to improve their export strategy, production quality, efficiency, fabric sourcing, CSR compliance, marketing and commercial matchmaking trough trade fair participation in Europe. The goal of the programme is to assist the SMEs in their transition from CMT to FOB production and acquire business leads with European buyers that will enable the SMEs to increase orders, and create job employment in Myanmar. By promoting export from Myanmar to the EU, CBI aims to contribute to sustainable economic development in the country in return. Furthermore, the Business Support Organisations (BSO's) of the HDHT sector in Myanmar will receive support (capacity building).
We are also training the companies in direct exports. Most of Myanmar's garment exports are sold through CMP. This means smaller margins for the manufacturers. It also means they have no contact with European buyers and cannot learn about European buyer needs. Direct exports lead to better margins and more learning opportunities.
Corporate social responsibility is an important theme in this programme. With the companies, we are working on better and safer working conditions and environmental awareness.
Focal points CBI programme 2014-2020
Improve knowledge on EU market information and access requirements.
Assistance in transition from CMP to FOB.
Improvement of production quality & efficiency.
Training on sourcing, merchandising, pricing, export strategy, marketing, CSR.
Connection to EU buyers (market entry) trough commercial match-making.
Collaboration with the Business Support Organisations; Myantrade and MGMA to improve market information services and trade fair participation in Europe (Myanmar pavilion Apparel Sourcing Paris).
Project participants and products
A total of ten companies are taking part in this export coaching programme.
Maple Trading Co Ltd.
Shwe Sakar Co LTD.
Shweyi Zabe Garment MFG Co LTD.
Thiri Sandar Garment & General trading Co-Op-society LTD.
Unique HTT.
Sandar Hein.
Nine 2 Nine Garments.
Shwe See Sar.
Myanmar SMC Garment Co LTD
Tri Sea Co. Ltd.
You can contact CBI to find out more, or to get in touch with these exporters.
Another possibility is to meet these potential suppliers at the next big trade fairs they will attend in Europe in 2019 and 2020. For more information, contact CBI.
Partners
In the context of sustainability of the programme, a component focussed on capacity building of the BSO's was written into Business Case. Capacity building in a professional manner is found to be key to facilitate export promotion and to stimulate export growth. The project 'Knowledge Transfer', which started in 2018, is focused on capacity building of MGMA through relevant skills building. The project will among others aim at knowledge and skill development of MGMA to empower MGMA to support and increase the overall capacity of the industry and the country at large. MGMA has requested support and increased competitiveness in the subject areas of merchandising and marketing, costing, sourcing, textile knowledge and pattern making amongst others. Textile and Fashion Industry Training Centre (TaF.tc) is an established Textile and Fashion industry training centre in Singapore focused on continuous skills development. TaF.tc is interested in supporting and working closely with MGMA to provide them with access to their courses and training of trainer activities.
CBI will facilitate this cooperation during the remainder of the programme. TaF.tc has a proven track record of working in LDCs and developing countries to train and build the capacity of BSO's. A stunning example is their input and setting up of the CGTI in Cambodia by strengthening of GMAC (Garment Manufacturers Association of Cambodia) also in a similar set up supported through a project funded by AFD (Agence Français de Development). This has considerably changed the local management skills and garment industry-specific sourcing and merchandising skillsets in the country. Clothing Connect BV, the consulting organisation for the CBI project in Myanmar also has an extensive network in the South East Asian region and has also been involved in Cambodia.
Get involved as an importer
Are you a European importer interested in mid- to higher-end garment manufacturers from Myanmar? You can contact CBI to get more information or to meet with these suppliers who are being trained to export to Europe.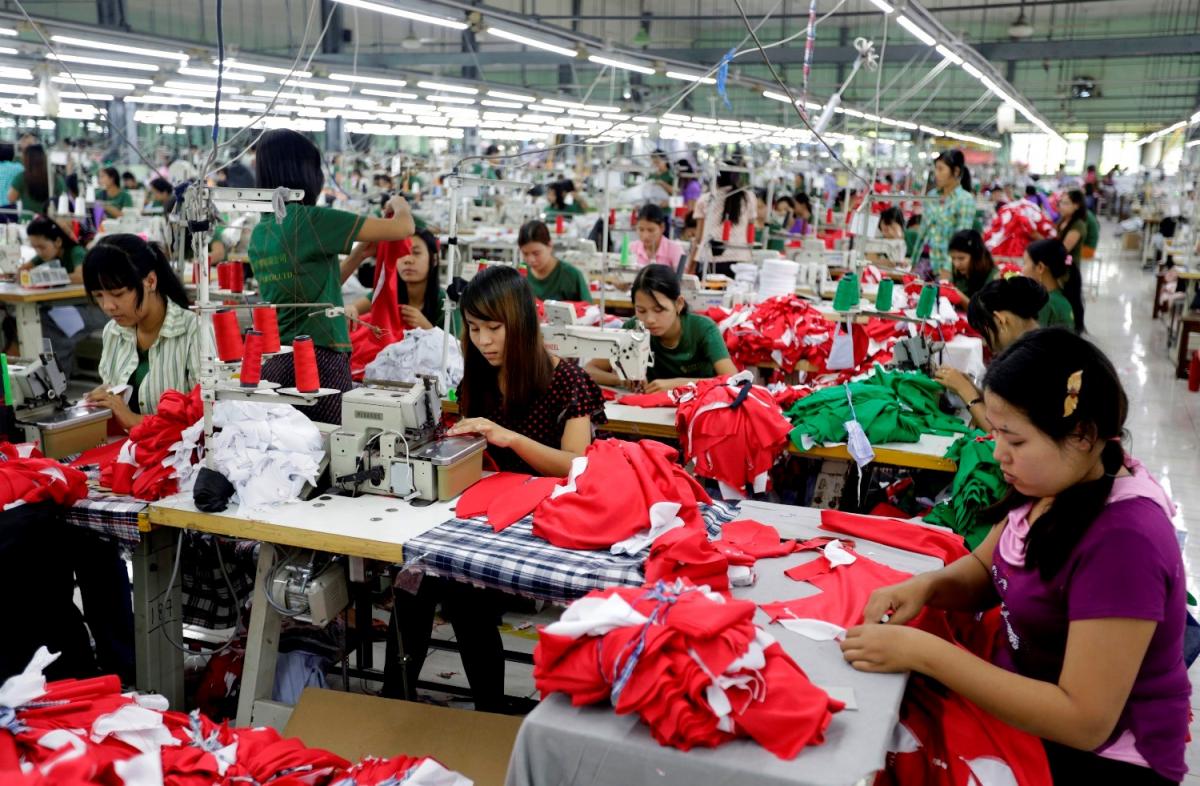 Are you a European importer?
Are you looking for good, reliable suppliers in developing countries? Collaborate with us in one of our export coaching projects.
Get involved in this project