Ministry of Trade of the Republic of Indonesia and CBI have signed a MoU as the next step towards a sustainable, long term and intensive collaboration

On Tuesday October 15th, at the Ministry of Trade in Jakarta, Directorate General of National Export Development (DGNED) of the Ministry of Trade of the Republic of Indonesia and CBI have officially proclaimed their shared desire to strengthen Indonesia's capacity to trade Home Decoration products to the European market by signing a Memorandum of Understanding (MoU).
Indonesia and CBI
The Ministry of Trade of Indonesia (MoT) and CBI have a long-lasting and successful partnership, mainly in the trading of Natural Ingredients (NI) and Home Decoration (HD) products. In July 2019 already, a Letter of Intent was signed in The Hague to continue this fruitful cooperation and to renew the already existing partnership between the Directorate General of National Export Development (DGNED) and CBI. The European market offers lots of opportunities for Indonesian small and medium sized enterprises in NI and HD. The objective of the MoU is to further establish cooperation in the field of export development in Indonesia, enhance competitiveness and increase the export of Indonesian Home Decoration products into the European market.
In order to optimize the collaboration between the MoT and CBI several meetings took place in Jakarta the days around the signing ceremony. CBI's Managing Director, Mr. Hans Obdeijn and the project team met with several key stakeholders, such as the Ministry of Trade, the Ministry of Industry, BEKRAF, sector organizations HIMKI and DEKRANAS, and of course the Embassy of the Netherlands.
Trade Expo Indonesia
The timing of the signing of the MoU is perfect. Last week the Dutch Prime Minister, Mr. Mark Rutte, visited Indonesia to strengthen the bilateral collaboration on economic development and this week the 34th edition of the Indonesian biggest export fair, the Trade Expo Indonesia (TEI), is taking place. To celebrate the signing of this MoU, as well as the MoU signed last May with the Ministry of Industry of Indonesia for the Natural Ingredients sector, CBI hosted a lunch reception at TEI for all stakeholders of both sectors.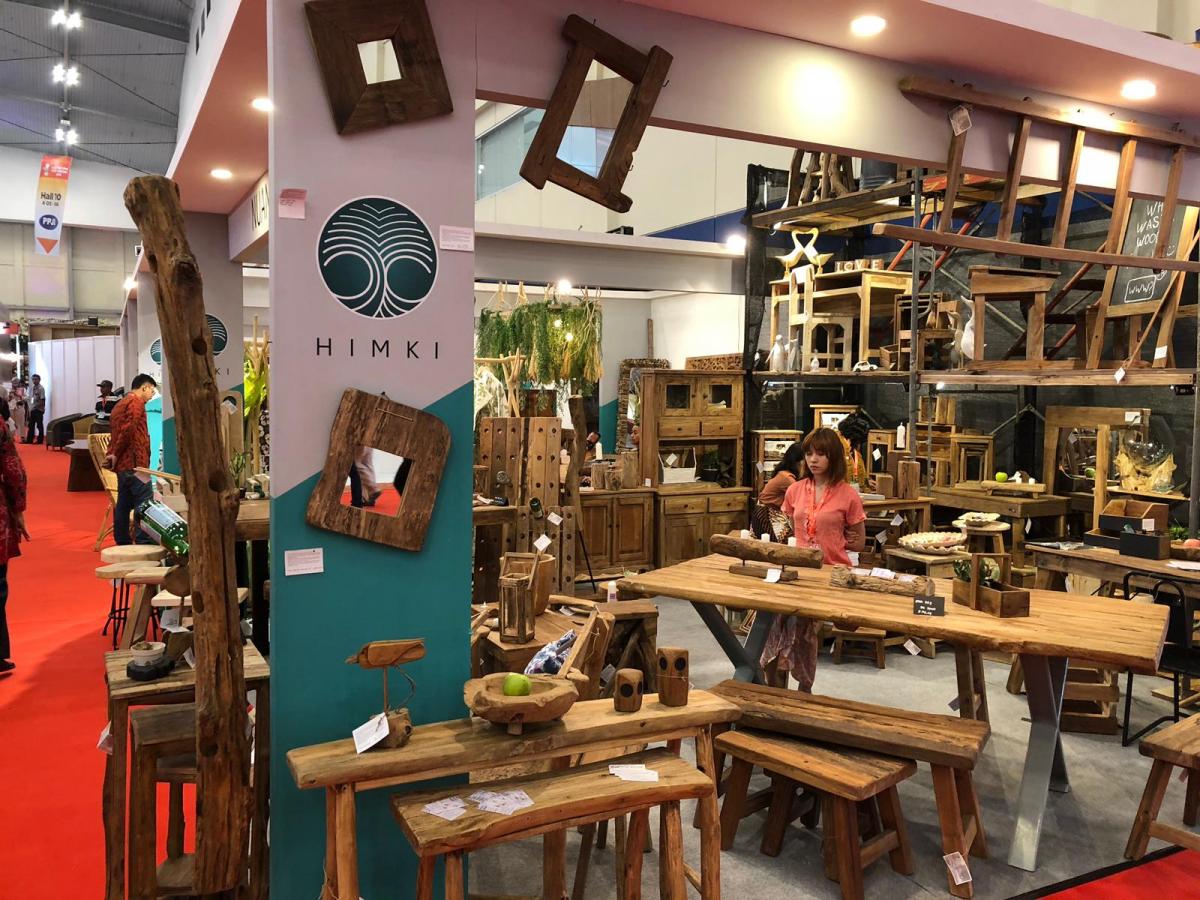 CBI's Home Decoration programme
Another confirmation of the fruitful collaboration between DGNED and CBI is that the new CBI project in HD was received with great enthusiasm: CBI has received 93 applications! The programme will include 20-25 SME's, which is a lot for CBI projects. There is a strong and integrated focus on sustainable design, by combining consumer needs and social- and ecological sustainability aspects. In order to ensure a self-sustaining home decoration sector in Indonesia, key stakeholder involvement is a second focus point of CBI in this HD programme: empowering them to carry out export development programmes in the future themselves based on CBI's methodology.