The importance of product diversity in the European rice sector

The global rice market is a more than 22 billion euro market. Only 3.2 billion euros worth of rice is traded in Europe. Even though Europe represents a relatively small share in the rice trade, there are more than enough opportunities to trade different varieties and qualities.
The more superior your rice variety, the easier it is to tell it apart from common rice. Aspects that are important include aroma, flavour and cooking possibilities. In the market, you will see speciality rice such as aromatic and coloured rice and different types of processed rice, including parboiled, easy-to-cook and aged rice. You can also find rice for specific cooking purposes, such as sushi, risotto and paella. The biggest challenge is to make consumers aware of new varieties.
A popular rice variety
One of the best examples of a different variety of rice that is popular is aromatic basmati rice. Consumers have become familiar with basmati rice. Europe imported 371,000 tonnes of this type of rice in 2019/2020. In 2020/2021, imports will reach around 400,000 tonnes.
India and Pakistan are the only countries producing basmati rice. And they both want sole ownership of the basmati name. India has applied for a Protected Geographical Indication (PGI) from the European Commission. This would grant it sole ownership of the basmati name in the European Union (EU). But, Pakistan protested India's claim for exclusive use. In Pakistan, basmati rice farmers feel that if India gets the PGI for basmati rice, it will threaten their export. The dispute is evidence of the value and importance of rice varieties.
Figure 1: Basmati rice in Intermarché in France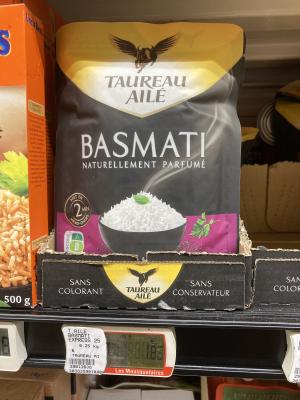 Photo by ICI Business
Product labels can add value
Another way to set your rice apart from other suppliers is by adding a product label. Labels such as organic and fair trade are recognisable for consumers and can add value to your product. Countries like Germany and France offer large markets for organic rice. There, several organisations have introduced fair trade rice. Examples include Alter Eco in France and Davert in Germany.
Rice traders still consider organic as more relevant than sustainable rice. But recently, the Sustainable Rice Platform (SRP) has become the first sustainable label for rice in European retail. The first adopters include LT Foods in India and a group of rice farms that the Sustainable Rice Platform verified. In Europe, the German discount supermarket Lidl is the first supermarket to introduce SRP-verified rice. We expect SRP-verified to become a stronger standard and label for rice in the future. It is a great way to make your product more appealing to the conscious consumer.
Figure 2: SRP-verified rice in Europe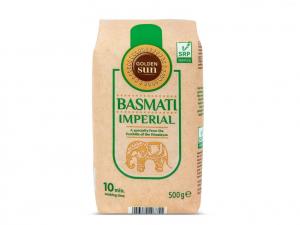 Source: Lidl
Exporting speciality rice
Are you interested in exporting speciality rice to Europe? Read our speciality rice study. It provides more information on specific labels.
Stay informed
To stay informed on the latest developments in the grains, pulses and oilseeds sector, subscribe to our newsletter.
ICI Business wrote this article for CBI.