Competing in Germany's high-demanding fresh market

German retailers continuously look for sustainable and well-priced fruit and vegetables. This demanding market offers much potential for exporters, but it can be challenging to succeed. Successful suppliers use seasonal strength, pricing and sustainability standards to their advantage.
Leader in sustainable fruit and vegetables
Germany is a leader in sustainability in the fresh sector. Despite recent price inflations, the focus on quality and sustainability is strong. German consumers are aware of the carbon footprint of imported fruit and vegetables. They often prefer local products over imports. Most consumers (88%) also consider seasonality when buying fruit or vegetables. Air-freighted exotic fruit and vegetables are phased out by large retailers. Lidl and Aldi no longer accept mangoes that have been transported by plane, for example. Yet, they are still common in several supermarket chains in France, Italy and Spain.
Strict buying conditions make Germany a challenging market for exporters. The market has a stronger seasonal focus and suppliers must also ensure sustainable production methods. This includes sustainable water use. Products from high-risk areas, such as Peruvian avocados, often need more certifications. Leading retailers in Germany nowadays ask for the Rainforest Alliance or GLOBALG.A.P. SPRING certifications. The demand for organic production is also expected to remain strong once the inflation in Germany is under control. Organic or biodynamic (Demeter) certification can help products to reach premium niche markets.
Affordable and sustainable import from developing countries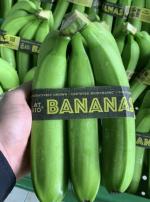 Despite the challenges, the fruit and vegetable import from developing countries keeps increasing. Germany is not a big producer and surrounding countries are also unable to fulfil the year-round demand. This raises the need for imported affordable fruit and vegetables. The year 2022 showed an unstoppable demand for blueberries from Peru and Morocco. Also, the direct sourcing of Moroccan tomatoes has been growing. Suppliers from these countries can fill in seasonal gaps with a price-competitive offer.
Discounters such as Lidl are known to be very demanding in their standards. But Germany is also a price-sensitive market and retailers want to keep consumer prices affordable. This creates an uneven economic balance between competitive pricing and quality, sustainability and social responsibility. Yet, for retailers social issues may become a reason to improve the economic balance. In 2020, 7 leading German retailers committed to paying a living wage to workers. They started in the banana sector. Supermarket buyers can be fierce negotiators, but they also have a reputation to uphold.
The German market takes patience
Offering fruit and vegetables to German customers is not a choice between a competitive price or a sustainable product. The market needs both. Despite their high standards, retail supply programmes offer the best returns on average. As a supplier, it is best to focus on fruit and vegetables that are not in season in Europe. Also, give potential buyers a reason to work with you. For example, find ways to compensate your CO2 or specialise in organic produce. It can take some time before you get a foothold. But once in, the German market may become one of your best markets in Europe. Learn more about exporting to Germany in the CBI market studies.
Michel Peperkamp (ICI Business) wrote this news article for CBI. 
Stay informed 
To stay informed on the latest developments in the fruits and vegetables sector, subscribe to our newsletter.