Webinar: Why should circularity be a priority in the apparel sector?

All stakeholders in the apparel value chain need to reduce the high amounts of textile waste. It is a shared responsibility for brands, manufacturers and end-consumers and their governments. The European Union (EU) and its member states promote the circular economy through new regulations and subsidies. Also, new techniques for recycling textiles are being developed. The current circularity trend creates interesting opportunities for manufacturers in the apparel sector.
Join this webinar to discover what your role is in this transition.
Our experts will discuss:
How legislation forces the industry to change;
How to look at the problem to identify solutions;
Key players in the recycling industry;
Successful business cases;
Groenendijk Bedrijfskleding's mission for a sustainable future; and
Your questions.  
For whom?
This webinar is for entrepreneurs and business support organisations active in the apparel sector. These entrepreneurs currently export their products to Europe or aim to export as recycling forerunners.
Programme Manager Market Intelligence at CBI Simone Snoeijenbos hosts this webinar.
Presenters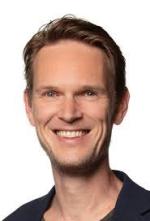 Frans Tilstra is a market analyst focusing on sustainability, technical innovation and new business models. He uses market data to describe how to be successful today by preparing for tomorrow's fashion and consults textile and leather products suppliers.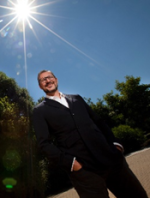 Giovanni Beatrice is a creative fashion entrepreneur who connects supply and demand. He supports garment manufacturers in strategy, marketing and corporate social responsibility (CSR) and collaborates with retailers and brands in sustainable global sourcing. He is an innovator who focuses on original market development implementation and opportunities in existing organisations to create a competitive advantage.
Guest speaker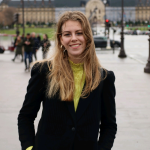 Jeanet van der Stoel, Innovative Corporate Responsibility Manager at Groendendijk Bedrijfskleding. She has experience with and knowledge of circularity and sustainability in the textile industry. At Groenendijk Bedrijfskleding, she focuses on workwear clothing, shoes and personal protective equipment (PPE).
Join this webinar on 20 April 2023:
Bangladesh: 14:30 –  16:00 BST
Egypt: 10:30 – 12:00 EGY
India: 14:00 –  15:30 IST
Jordan: 11:30 – 13:00 AST
Morocco: 09:30 – 10:00 WEST
Netherlands: 10:30 – 12:00 CEST
More information?
For more information, please contact Programme Manager Simone Snoeijenbos via the contact form.