Webinar: Tips for going green and becoming socially responsible

Many European buyers are discussing sustainability. And many exporters are looking for ways to respond to this market demand. But what do buyers want exactly? At the moment, there is no single standard you must meet. And the definition of 'sustainability' is still under debate. But generally, for European buyers, sustainability has 2 components. These are environmental sustainability and social sustainability. CBI's market intelligence on sustainability in natural food additives addresses these components in the studies '9 Tips to go green' and '9 Tips to become more socially responsible'.
During this webinar, we will discuss the most important aspects of sustainability for European companies in the natural food additive sector. For each point, we will provide tips on how to respond as an exporter. We will address the following topics:
How to transition to a green business by implementing sustainability practices at the production level, during processing, and in logistics and packaging.
How to improve your commitment to social responsibility in your supply chain. And how to benefit from this.
For whom?
The webinar is for entrepreneurs and business support organisations active in the natural ingredients sector.
Agenda
10:30 – 10:35 CEST: Opening remarks and introduction to CBI.
10:35 – 11:05 CEST: Tips on how to go green.
11:05 – 11:30 CEST: Tips on how to become a socially responsible exporter.
11:30 – 11:45 CEST: Questions and answers.  
Presenters
Thomas Vonk, Programme Manager Market Intelligence at CBI, will host this webinar. Presenters include:
Kasper Kerver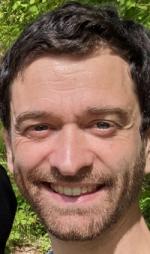 Kasper Kerver is a market analyst at ProFound – Advisers In Development. He has over 15 years of experience in market research for exporters in developing countries. He is a specialist in research on natural ingredients markets. He also frequently meets exporters locally, at trade fairs and online. Because of this, he understands common challenges well and can give practical tips on how to turn market intelligence into actions.
Register
Join us for this webinar on 27 June at 10:30 – 11:45 CEST.
More information
For more information, please contact Programme Manager Thomas Vonk via the contact form.