Webinar: Tips for doing business with European coffee buyers

The Centre for the Promotion of Imports from Developing Countries (CBI) invites you for a new Market Intelligence webinar. This webinar focuses on the coffee sector.
How should you approach a buyer in Europe? What should you communicate? And how do you build long-term business relations?
During this webinar, we will discuss these questions with European coffee buyers. We will also give tips on how to do business in Europe. If you already export coffee to Europe, this webinar will help you improve your existing business relations. If you are new to the European market, it will help you prepare for your first exports.
For whom?
The webinar is for business support organisations and entrepreneurs active in the coffee sector and interested in exporting to Europe.
Agenda
16:00 – 16:05 CET: Opening remarks and introduction to CBI.
16:05 – 16:45 CET: Presentation and tips on doing business with European coffee buyers.
16:45 – 17:00 CET: Questions and answers session.  
Presenters
Jantien Rutte, Programme Manager Market Intelligence at CBI, will host this webinar. Presenters include: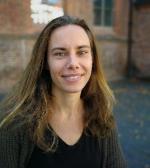 Ms Lisanne Groothuis
Lisanne is a consultant at ProFound – Advisers In Development. In her work, Lisanne focuses on trade promotion, supporting sustainable sourcing and linking producers to the market. She is an experienced market researcher with expertise in the coffee and cocoa sector. Together with Gustavo, she authors the coffee market information studies for CBI.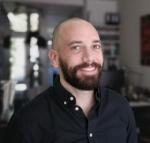 Mr Gustavo Ferro
Gustavo is an independent trade and development consultant. He provides technical assistance to companies and organisations involved in agricultural value chains, including speciality coffee, cacao and natural ingredients. He is the lead researcher for the CBI coffee market studies. Gustavo supported the value chain analysis for CBI's Connecting Central America project. He is an external expert for SIPPO in natural ingredients and processed food.
Mr Lennart Clerkx
Lennart is the founder of This Side Up. This Side Up is a small speciality coffee sourcing company that connects smallholder growers and roasters in a short and fair value chain. Lennart's passion for creating a circular economy drives the company's sustainability goals in exciting and new ways.
More information
For more information, please email Programme Manager Mrs Jantien Rutte.