Webinar: Tips for doing business with European cocoa buyers

The Centre for the Promotion of Imports from Developing Countries (CBI) invites you for a new Market Intelligence webinar. This webinar focuses on the cocoa sector.
European buyers are always looking for ways to get supplies of good-quality cocoa. The cocoa trade is a people's business. So, it is important to invest in personal partnerships and be aware of the differences in business culture. But how should you approach a buyer in Europe? What should you communicate? And how do you build long-term business relations?
During this webinar, we will discuss these questions with European cocoa buyers. We will also give you tips on how to do business in Europe.
For whom?
The webinar is for business support organisations and entrepreneurs active in the cocoa sector and interested in exporting to Europe.
Agenda
16:00 – 16:05 CET: Opening remarks and introduction to CBI.
16:05 – 16:45 CET: Presentation and tips for doing business with European cocoa buyers.
16:45 – 17:00 CET: Questions and answers session.
 
Presenters
Jantien Rutte, Programme Manager Market Intelligence at CBI, will host this webinar. Presenters include: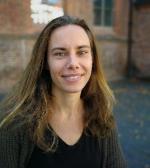 Ms Lisanne Groothuis
Lisanne is a consultant at ProFound – Advisers In Development. In her work, she focuses on trade promotion, supporting sustainable sourcing and linking producers to the market. She is an experienced market researcher with expertise in the cocoa and coffee sector. Together with Gustavo, she authors the cocoa market information studies for CBI.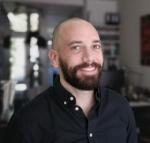 Mr Gustavo Ferro
Gustavo is an independent trade and development consultant. He provides technical assistance to companies and organisations involved in agricultural value chains, including speciality coffee, cacao and natural ingredients. He is the lead researcher for the CBI cocoa market studies. Gustavo supported the value chain analysis for CBI's Connecting Central America Project. He is an external expert for SIPPO in natural ingredients and processed food.
Guest speakers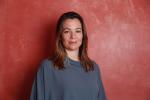 Ms Justine Chesnoy
Nearly 15 years ago, Justine discovered her passion for cocoa while working in Venezuela with an NGO after graduating from college. Justine is now a cocoa sourcer for Cacao Latitudes, a fine cocoa sourcing company. the company aims to enable industry transformation from the farms to artisan chocolate makers. Based in France, Justine connects European chocolate makers with speciality cocoa. She specialises in finding the right sustainable relationship between farmers and chocolate makers.
Ms Mariana de la Rosa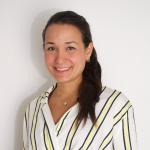 Mariana is an experienced cocoa and chocolate expert. After a career in the confectionery industry as a food technologist, she now aims to improve market access of premium cocoa to Europe. She also wants to provide chocolatiers with the best quality raw materials for their creations. She is the co-founder of Gaia Cacao. There, she sources cocoa directly from origin and offers logistics support and distribution services. She also helps train NGOs, governments, private companies and farmer organisations to improve the quality of their beans and sustainability practices.
More information
For more information, please email Programme Manager Mrs Jantien Rutte.