Webinar: Sustainability in the European market for home decoration and home textiles

The Centre for the Promotion of Imports from developing countries (CBI) invites you for a new Market Intelligence webinar. This webinar focuses on the home decoration and home textiles (HDHT) sector.

For consumers and distributors, sustainability is one of the most important long-term trends in the European HDHT sector. As a result of this trend, the demand for sustainable HDHT products is increasing. And more and more often, sustainable business practices are becoming a requirement rather than a voluntary commitment.

This webinar features an interactive panel discussion with sector experts and stakeholders. The topics we will discuss include:
The definition of sustainability;
Sustainability as a consumer trend and what is causing it;
Honesty and integrity;
Certification;
Examples in the market;
Communicating about sustainability; and
Expected developments in sustainability.

For whom?
The webinar is for entrepreneurs and business support organisations active in the HDHT sector and interested in exporting to Europe.
Agenda
10:00–10:05 CEST: Opening remarks and introduction to CBI.
10:05–11:15 CEST: Interactive panel discussion with sector experts and stakeholders.
11:15–11:30 CEST: Questions and answers session.

During the questions and answers session, you can join the discussion via the chat.
Presenters
CBI Programme Manager Jantien Rutte will host this webinar. Presenters include:
Kees Bronk
Kees has over 30 years of experience in the European HDHT sector and export-oriented business development. He is a self-employed independent consultant, coach, trainer, matchmaker and owner of GO! GoodOpportunity. He focuses on sustainability in business.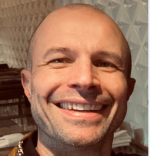 Remco Kemper
Remco is an entrepreneur and international product development and business consultant in HDHT. He has worked in the private sector and for public institutes since 1995 and CBI since 2007. He is also the owner of quokkabag.com.

 

Max Gilgenmann
Max Gilgenmann is a creative strategist and sustainability pioneer in fashion and textiles. He has over 10 years of experience in value chains and brand, community and platform building.
Max is the co-founder of the Berlin-based consulting agency studio MM04. MM04 creates  international sustainability platforms like the conference Fashionsustain, the trade show hub NEONYT, the Berlin Fashion Week summit 202030, and VORN – The Berlin Fashion Hub. Max is a regular speaker and moderator at expert and public events. He supports various expert juries with his expertise and holistic sustainability view.  He is also co-founder and co-chairperson of Fashion Revolution Germany e.V. and NGO Drip by Drip.
Register
Join us for this webinar on 30 June at 10:00 – 11:30 CEST.
More information
For more information, please contact Programme Manager Jantien Rutte via the contact form.