Webinar: Success stories on exporting speciality coffee to Europe

The Centre for the Promotion of Imports from developing countries (CBI) invites you for a new webinar. This webinar focuses on the coffee sector.
In this webinar, coffee exporters from different countries will share stories about how they became successful in exporting to Europe. What did they learn? And what tips can they give other coffee exporters that want to enter new markets?
The topics we will discuss are:
Building and maintaining relationships with buyers;
Communicating a value proposition;
Marketing via social media; and
Meeting buyer requirements.
 
For whom?
The webinar is for entrepreneurs and business support organisations active in the coffee sector that want to export to Europe.
Agenda
16:00–16:05 CEST: Opening remarks and introduction to CBI.
16:10–17:00 CEST: Presentation and success stories on exporting speciality coffee to Europe.
17:00–17:15 CEST: Questions and answers session.
Presenters
CBI Programme Manager Jantien Rutte will host this webinar. Presenters include: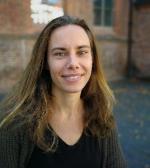 Lisanne Groothuis
Lisanne is a consultant at ProFound – Advisers In Development. In her work, she focuses on trade promotion, supporting sustainable sourcing and linking producers to the market. She is an experienced market researcher with expertise in the cocoa and coffee sector. Together with Gustavo, she authors the cocoa market information studies for CBI.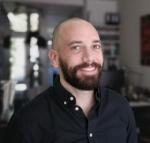 Gustavo Ferro
Gustavo is an independent trade and development consultant. He provides technical assistance to companies and organisations involved in agricultural value chains, including speciality coffee, cocoa and natural ingredients. He is the lead researcher for the CBI cocoa market studies. Gustavo supported the value chain analysis for CBI's Connecting Central America Project. He is also an external expert for SIPPO in natural ingredients and processed food.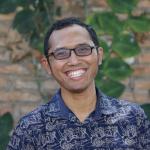 Adri Yahdiyan
Adri Yahdiyan is the co-founder and managing partner of Ontosoroh Coffee, based in Indonesia since 2015. The company facilitates transparent and traceable trading between coffee buyers and producing partners in Indonesia. Today, Ontosoroh Coffee works with 9 different origin partners throughout the country. Before entering the coffee industry, Adri worked as a marketing consultant for small and medium-sized enterprise clients.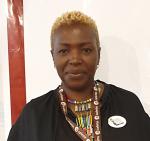 Gloria Gummerus 
Sakami Coffee  is a family-owned farming company in Kenya. It was established in 2004; Gloria is the co-owner. The environmentally sustainable farm has a wet mill that uses solar panels to power it. Sakami Coffee grows SL28, Ruiru 11, Batian and K7 varieties following permaculture principles. The company helps surrounding farmers get better prices and more processing knowledge.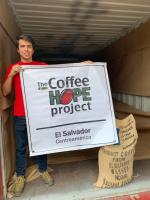 Rodrigo Samayoa
Rodrigo studied business and economics in Santiago, Chile. He now works at his family's business, Café L'Étranger, producing and exporting speciality green coffee. Café L'Étranger is the result of a long coffee tradition spanning 5 generations. The company began when Jules Denys arrived in El Salvador from Belgium at the end of the 19th century. Decade after decade, the family gained knowledge about the world of coffee.
More information
For more information, please contact Programme Manager Jantien Rutte via the contact form.