Webinar: Success stories and best practices on exporting cocoa to Europe

The Centre for the Promotion of Imports from developing countries (CBI) invites you for a new webinar. This webinar focuses on the cocoa sector.
During this webinar, we will look at success stories and best practices for cocoa exporters that want to enter the European market. Learn from the experiences of successful cocoa cooperatives and exporters, and get inspired. What did they learn? And what tips do they have for other cocoa exporters that want to enter new markets?
The topics we will discuss are:
Building and maintaining relationships with buyers;
Communicating a value proposition;
Marketing via social media; and
Meeting buyer requirements.
 
For whom?
The webinar is for entrepreneurs and business support organisations active in the cocoa sector that want to export to Europe.
Agenda
16:00–16:05 CEST: Opening remarks and introduction to CBI.
16:10–17:00 CEST: Presentation, success stories and best practices on exporting cocoa to Europe.
17:00–17:15 CEST: Questions and answers session.
Presenters
CBI Programme Manager Jantien Rutte will host this webinar. Presenters include: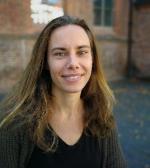 Lisanne Groothuis
Lisanne is a consultant at ProFound – Advisers In Development. In her work, she focuses on trade promotion, supporting sustainable sourcing and linking producers to the market. She is an experienced market researcher with expertise in the cocoa and coffee sector. Together with Gustavo, she authors the cocoa market information studies for CBI.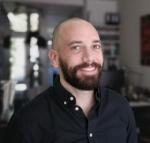 Gustavo Ferro
Gustavo is an independent trade and development consultant. He provides technical assistance to companies and organisations involved in agricultural value chains, including cocoa, speciality coffee and natural ingredients. He is the lead researcher for the CBI cocoa market studies. Gustavo supported the value chain analysis for CBI's Connecting Central America Project. He is also an external expert for SIPPO in natural ingredients and processed food.
We will announce our guest speakers soon.
Register
Join us for this webinar on 9 June 2022 at 16:00 – 17:15 CEST.
More information
For more information, please contact Programme Manager Jantien Rutte via the contact form.