Webinar: Spice and herb fraud and adulteration

13 December 2022  Netherlands  Spices and Herbs
In Europe, tackling fraud and adulteration in the spice and herb sector is a high priority.  Stopping fraud is very important to European industry authorities, who urge European market exporters to take action.
During this webinar, we will look at the fraud and adulteration of spices and herbs in Europe and how the private sector has responded. We will also discuss how to meet European regulations and the instruments available.  
Our expert panel will discuss the following questions:
How do fraud and adulteration of spices and herbs impact the European market?
How are European buyers tackling this issue?
What does strict control on fraud and adulteration mean for exporters?
Which actions can you take as a spices and herbs exporter?
 
The panel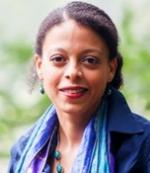 Tonia Dabwe, business advisor and growth strategist at Guide My Growth, will moderate the session. Tonia is a Dutch-Liberian business advisor and growth strategist. She mainly works with small and medium-sized enterprises (SMEs) in Europe, the US and Africa. She is the Founder and CEO of Guide My Growth. This company provides online business advisory services mainly to SMEs across the African continent. Tonia's areas of speciality include funding, marketing and sales, and business management.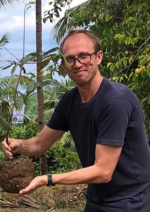 Evert Jan Verschuren is a programme manager for Verstegen Spices in Asia. He has 14 years of experience in the international spice industry. And he is an expert in developing sustainable supply chains by bringing the right partners together. Over the years, he has managed different projects. He also developed a service for farmers in Indonesia, based on geospatial and satellite data. Evert-Jan researched true price costing, living income data collection and micro-finance. He is currently developing a multistakeholder supply chain with different multinationals.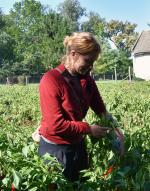 Iona Mulder (33) is founder of The Good Spice. She has a background in history and human rights. She is educated as a researcher and has experience as an impact consultant. A few years ago, she followed her passion for food, and spices in particular, and worked as a professional chef, next to setting up an innovative spice trade. The Good Spice has successfully entered the market and is expanding. Its main mission is to make the farmer, nature and flavour central to spice production again.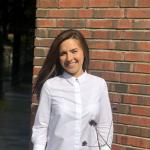 Alesia Timoshyna is the founder and CEO of Edem Food company. She is responsible for setting up sustainable partnerships with farmers and producers to achieve traceability, transparency and quality. Alesia is experienced in developing a successful and fast-growing spice business, conducting market research and following up on the trends and needs of customers. She helps small and medium-sized producers to enter the international market and expand their business.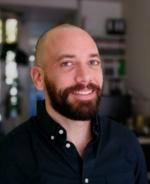 Gustavo Ferro is the lead researcher for the CBI spices and herbs studies. He is an independent consultant with 15 years of experience. He has a special interest in natural ingredients and food products. Gustavo is an expert in these sectors for the Swiss Import Promotion Programme (SIPPO) and the German Import Promotion Desk (IPD). He has recently carried out assignments for organisations such as UNIDO, the World Bank and GIZ in Latin America, North and Southern Africa and Asia.
Register
Register to join this webinar on 13 December 2022 at 11:00 – 12:30 CET.

More information
For more information, please contact Programme Manager Arthur Scheinhardt via the contact form.