Webinar: Shea butter – possibly the most important wild ingredient in cosmetics

The Centre for the Promotion of Imports from developing countries (CBI) invites you to a new market intelligence (MI) webinar for the Natural Ingredients for Cosmetics sector.
Shea butter is a well-known and important natural ingredient in cosmetics. Consumers highly appreciate its moisturising and skin-softening properties. Most retail brands have at least a few cosmetic products with shea butter. Shea butter is harvested from the wild, although some trees are planted or protected. 
Most shea butter used in the food and cosmetics industries is derived from shea kernels exported to European processors. Yet, more and more companies are producing shea butter in the countries of origin using traditional and modern production methods. 
Join this webinar for information on the European shea butter market. Our experts will discuss:
The European shea butter market, its applications, segments and sales channels;

The most important players in this competitive market;

How exporters can increase their exports to the cosmetic sector.
Agenda
14:00 – 14:05 Opening remarks and CBI introduction
14:05 – 14:20 Shea butter origins – a village industry 
14:20 – 14:40 Shea butter in cosmetics – why, what, and how
14:40 – 15:00 The competitive space – who is who in this industry
15:00 – 15:15 Opportunities for exporters
15:15 – 15:35 Questions and answers
Presenters
The webinar will be hosted by Thomas Vonk, programme manager market intelligence at CBI. Presenters include: 
Andrew Jones, Fair Venture Consulting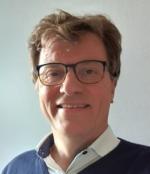 Andrew Jones specialises in training and coaching small and medium-sized companies to successfully export cosmetic ingredients to the European market. In his 20 years of consulting, Andrew's clients include CBI, SIPPO, UNIDO, and UNCTAD. 
Before starting his consulting business, Andrew worked for The Body Shop International, buying ingredients and developing supply chains for the Community Fair Trade programme. He worked on shea butter as an ingredient and established a sustainable supply from a women's organisation in northern Ghana. Andrew also worked in Colombia, South Africa, Peru, Sri Lanka, and Indonesia. He now lives in Colombia. 
Andrew is affiliated with ProFound – advisors in development, the current supplier for CBI market studies in the natural ingredients for cosmetics sector.
More information
For more information, please see our FAQ or contact us via the contact form.