Webinar: Opportunities in pulses

Growing consumer awareness about plant-based foods' health and environmental benefits is increasing the demand for pulses. Promising food ingredients for the plant-based market segment include lentils, mung beans, and pigeon peas. Mung beans and pigeon peas are also popular ingredients in ethnic cuisine. The current trends create interesting opportunities for suppliers from developing countries that want to enter the European market.
Join this webinar to discover which trends and European countries are interesting for exporters of pulses. We will also look at how to become a supplier to European buyers.
Our experts will discuss:
Which countries offer opportunities for pulses such as lentils, mung beans, and pigeon peas?
Which trends affect the demand for pulses in Europe?
How can you prepare your company for the European market?
What are your possible market entry options?  
For whom?
This webinar is for entrepreneurs and business support organisations active in the grains, pulses and oilseeds sector.
Presenters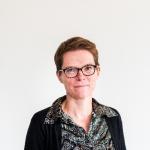 Barbara Kuepper, Senior Supply Chain Researcher at Profundo. Barbara Kuepper coordinates Profundo's market research and the analysis of trade relationships in international supply chains. She has research experience analysing international supply chains of commodities and component and consumer product sectors. She also has experience identifying trade patterns and important parties and assessing the related environmental and social impacts. During the last 10 years, she has conducted supply chain analysis assignments on varied value chains in the context of developing countries. Her analyses included market trends, specific challenges and opportunities in producer and consuming countries.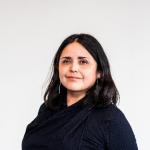 Diana Quiroz, Senior Field Researcher at Profundo. Diana Quiroz coordinates Profundo's value chains and human rights research group. She also organises the company's field research activities. For the last 8 years, she has carried out supply chain analyses on varied value chains. Her analyses include market potential and specific challenges and opportunities in producer and consuming countries. Her analyses always focus on labour rights and gender issues. She has many contacts among soft commodity importers and traders in important consumer markets.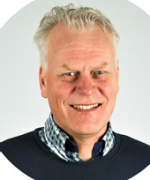 Jelle Kuijper, Managing Director at Evers Specials. Evers Specials is a Dutch sprouting company that produces 40% of sprouts in Europe. Evers Specials works with many seed suppliers in developing countries. The company helps them improve their traceability and meet the strict EU requirements for sprouting seeds.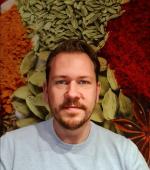 Martin Bostelaar, Trader Pulses at GroupDepre, LenersanPoortman
LenersanPoortman is a trading company, based in Dordrecht, in the Netherlands, near to the port of Rotterdam. The products they trade vary from spices/dried fruits/seeds/pulses. Their activities are both for Food and Feed application. They source their products from all over the world and distribute them within Europe mostly.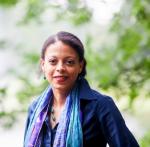 Tonia Dabwe, business advisor and growth strategist at Guide My Growth, will moderate the session. Tonia is a Dutch-Liberian business advisor and growth strategist. She mainly works with small and medium-sized enterprises (SMEs) in Europe, the US and Africa. She is the Founder and CEO of Guide My Growth. This company provides online business advisory services mainly to SMEs across the African continent. Tonia's areas of speciality include funding, marketing and sales, and business management.
More information
For more information, please contact Programme Manager Arthur Scheinhardt via the contact form.