Webinar: Opportunities in kidney beans

Common dry beans such as kidney beans and white pea beans are part of many food cultures. In Europe, the canning industry is the leading channel, but product development is creating more demand. An increased interest in healthy food, plant protein and convenience products provides an optimistic outlook for dry beans. European buyers have also become more interested in new, sustainable supply sources, quality and bean diversity.
Join this webinar to find out which trends and countries in Europe are interesting for dry bean exporters. We will also look at what you have to do to become a supplier to European buyers.
Our experts will discuss:
Which countries offer opportunities for dry beans?
Which trends can boost the consumption of dry beans in Europe?
What are European buyers looking for in a supplier?
How can you position your company in the European market?
 
For whom?
This webinar is for entrepreneurs and business support organisations active in the grains, pulses and oilseeds sector.
Presenters
Michel Peperkamp, researcher and export consultant at ICI Business.
Michel has worked as a researcher and export consultant in the food and food ingredient industry for more than 10 years. He has guided trade missions and helped companies looking for new markets in Europe. He has worked as a market researcher for CBI in the grains, pulses and oilseed sector for almost 10 years. International business development is his passion.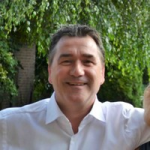 Erik Hagen, executive director at AGT Foods Europe BV.
AGT Foods Europe supplies pulses and various grains to food producers in Europe and other destinations around the world. Erik has been active in the trade of agricultural products for 32 years holding several commercial functions in the Netherlands and South Africa.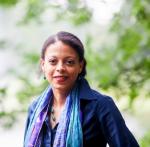 Tonia Dabwe, business advisor and growth strategist at Guide My Growth, will moderate the session.
Tonia is a Dutch-Liberian business advisor and growth strategist. She mainly works with small and medium-sized enterprises (SMEs) in Europe, the US and Africa. She is the Founder and CEO of Guide My Growth. This company provides online business advisory services mainly to SMEs across the African continent. Tonia's areas of speciality include funding, marketing and sales, and business management.
Register
Join us for this webinar on 30 November 2021 at 10:00 - 11:30 CET.
More information
For more information, please contact Programme Manager Ms Sanne Boogers via the contact form.