Webinar: Opportunities in the European AI and ML landscape

The popularity of Artificial Intelligence (AI) and Machine Learning (ML) has hugely increased, transforming businesses across the world. In Europe, the demand for AI and ML solutions is at an all-time high. This provides good opportunities for software development companies from developing countries.
Join this webinar to learn how important specialisation is for your business. Focusing on specific industries can help increase your company's credibility, attract more clients and boost your revenue. Our panel of experts will share their experiences, success stories and best practices with you. They will also give you tips on navigating the European market confidently.
This webinar addresses the following topics:
Market demand;
The importance of specialisation;
How to find buyers; and
Going green to attract even more buyers.
For whom?
This webinar is for entrepreneurs and business support organisations active in the outsourcing sector.
Presenters
Simone Snoeijenbos, Programme Manager Market Intelligence at CBI, will host this webinar. Presenters include:
Marieke de Haan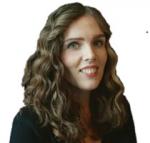 Marieke de Haan is a market researcher at Globally Cool. She focuses on market intelligence, matchmaking, marketing and communication. Marieke is an experienced market researcher with ITO/BPO and tourism expertise. Globally Cool is an international consultancy company and has been providing ITO/BPO market intelligence for CBI for over 12 years. Marieke has been involved in these studies for over 10 years.
Laszlo Klucs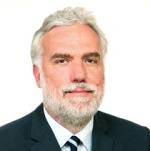 Laszlo Klucs is an independent entrepreneur. He has strong ties with CBI and its ITO export development projects. He lives in Hungary and has almost 30 years of experience as a senior management consultant in IT. He has supported companies in more than 40 countries.
We will add more presenters soon.
Register
Join us for this webinar on 21 June 2023 at 10:30 – 12:00 CEST.
More information
For more information, please contact Programme Manager Simone Snoeijenbos via the contact form.