Webinar: Navigating complexities and customer demands in the EU turmeric market

The European turmeric (Curcuma longa) market has been changing rapidly in the last 5 years, attracting many new companies. Still, entering the European spices and herbs market can be challenging due to increasing customer demands and the complexity of regulations.
During this webinar, we will cover 4 factors that can help you successfully enter the European turmeric market. These are:
Quality, including mandatory requirements;
Price;
Supply; and
Differentiation, including private standards.
For whom?
This webinar is for entrepreneurs and business support organisations active in the spices and herbs sector interested in exporting to the European market. It is especially for those working with turmeric.
Agenda
15:00 – 15:05: Opening remarks and introduction by Thomas Vonk.
15:05 – 15:15: Overview of the European spices and herbs market and recent trade developments in the turmeric market.
15:15 – 15:35: Understanding the 4 success factors for entering the European turmeric market: Quality, price, supply and differentiation. 
15:35 – 15:40: Quick questions and answers.
15:40 – 15:55: Recommendations from importers.
15:55 – 16:20: Questions and answers.
Presenters
Thomas Vonk will host this webinar. Thomas is the CBI Programme Manager Market Intelligence for the fresh fruit and vegetable sector. Presenters include:
Poul Wiertsema, Consultant at Spice & Advice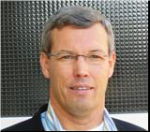 Poul has been working as an independent consultant since 2020. He has a wide range of experience in the international B2B food industry. He spent around 15 years in the spice industry as a strategic purchase manager for the European companies Intertaste and Euroma. Poul finds that taking an innovative and sustainable approach to food supply chains is an important success factor.
Luz Maria Barrientos, International Trade Consultant at Globally Cool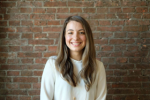 Luz is a market researcher and international trade consultant. She has over 10 years of experience in market intelligence, export strategy development and matchmaking, helping companies from developing countries successfully enter the European market. Her focus is the food industry, including spices and herbs.
Remon Lanters, Purchase Manager at Royal Euroma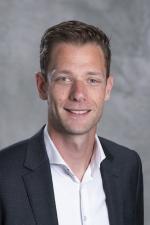 Remon Lanters has worked at Royal Euroma since 2019. He is currently a purchase manager. Remon is also responsible for the Vendor Quality Management team. This team sets up and maintains the necessary control measures for quality risks throughout the supply chain.
More information
For more information, see our FAQ or contact us via the contact form.