Webinar: Meeting sustainability requirements for the European coffee market

Join our upcoming webinar to learn how to meet the sustainability requirements for exporting coffee to Europe. With new regulations and changing consumer tastes, the demand for sustainable coffee is increasing. Our expert speakers will guide you through the latest requirements and provide practical advice on how to ensure your coffee meets the necessary sustainability standards.
This webinar gives you insights into best practices for sustainable coffee production and processing. It also addresses how to market your product effectively in the European market.
During this webinar, we will look at the following questions:
What are the most important sustainability issues in the coffee sector?
Which sustainability requirements do European buyers have? How will these change in the coming years?
How can you start improving your coffee's environmental and social sustainability?
For whom?
This webinar is for coffee producers, cooperatives, exporters and associations interested in exporting to Europe.
Presenters
Simone Snoeijenbos, Programme Manager Market Intelligence at CBI, will host this webinar. Presenters include:
Frederick Amon-Armah, researcher and coffee expert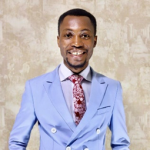 Frederick is a socio-economic and market researcher on cocoa, coffee, kola nut, cashew and shea. He has over 30 peer-reviewed publications, technical reports and conference proceedings. These focus on value and supply chain assessments, smallholder technology adoption and smallholder behavioural studies.
Marie Grace Izerwe Tuyishime, manager at Kopakama Coffee Cooperative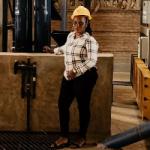 Kopakama Coffee Cooperative in Rwanda prides itself on its work towards more sustainable and equitable options for smallholders. As a dry mill manager, Marie Grace is responsible for improving the quality and sustainability of coffee at the cooperative. Her areas of expertise include the processing and certification activities of the cooperative and ensuring standards are met for export. During this webinar, Marie Grace will tell us about the best practices Kopakama is implementing.
Alex Schumann, commercial expert at The Coffee Quest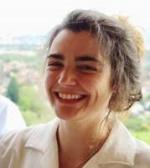 The Coffee Quest is a speciality European importer focusing on transparency, collaboration and quality. When Alex started working at the Coffee Quest, she worked on the quality assurance of incoming green coffee samples from exporters. She evaluated the quality and flavour notes of coffee for sale to customers throughout Europe. Today, she works on the commercial side of speciality coffee imports.
Tjalling de Boer, market researcher and moderator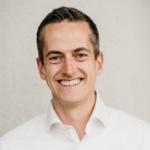 Tjalling is an experienced market researcher. He leads the coffee research team for CBI.
Register
Join us for this webinar on 14 June at 15:00 –16:30 CEST.
More information
For more information, please contact Programme Manager Simone Snoeijenbos via the contact form.