Webinar: Meeting the sustainability requirements of the European cocoa market

With new regulations and changing consumer preferences, the demand for sustainable cocoa is increasing. Join our upcoming webinar to learn how to meet the sustainability requirements for exporting cocoa to Europe.
Our expert speakers will guide you through the latest requirements. They will also provide practical advice on how to ensure your cocoa meets the necessary sustainability standards. You will gain insights into best practices for sustainability in cocoa production and processing, as well as how to market your product effectively in the European market.
During this webinar, we will address the following questions:
What are the important sustainability issues in the cocoa sector?
What sustainability requirements do European buyers have? How will these change in the coming years?
How can you start improving the environmental and social sustainability of your cocoa?
For whom?
This webinar is for cocoa producers, cooperatives, exporters and associations interested in exporting to Europe.
Agenda
We will add the agenda soon.
Presenters
Simone Snoeijenbos, Programme Manager Market Intelligence at CBI, will host this webinar. Presenters include:
Ruben Bergsma, cocoa sustainability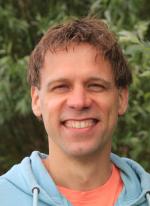 Ruben is part of CBI's research team for the cocoa sector. He has over 12 years of experience in cocoa, sustainability and supply chains. He also led the Rainforest Alliance's cocoa programme. Ruben has worked with the world's largest cocoa and chocolate companies. Currently, he works on addressing sustainability issues in cocoa with industry, civil society and government organisations.
Brice Lingock, senior sustainability due diligence expert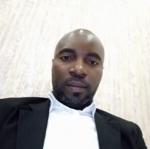 Brice provides expertise throughout the value chain, from farmers to exporters and each link in between. Brice has 20 years of experience in the cocoa sector and with NGOs in Côte d'Ivoire and Cameroon. He is the Bara Union cooperative chairman and Secretary General. He specialises in economic ethics and governance.
Sebastiaan van der Hoek, sustainability manager at Cargill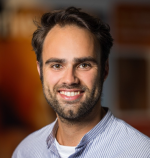 Working for Cargill's cocoa and chocolate business over the past 4.5 years, Sebastiaan has gained a deep understanding of the environmental sustainability challenges the cocoa industry is facing. Prior to Cargill, Sebastiaan developed environmental-sustainability criteria for the Rainforest Alliance Sustainable Agriculture Standard.
Tjalling de Boer, market researcher and moderator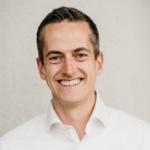 Tjalling is an experienced market researcher and moderator. Tjalling currently leads the coffee and cocoa research team for CBI. He was the main researcher for the CBI study on social responsibility in the cocoa sector. In recent years, he has moderated many of CBI's tourism webinars.
Register
Join us for this webinar on 11 October at 15:00-16:30 CEST.
More information
For more information, please contact Programme Manager Simone Snoeijenbos via the contact form.