Webinar: Insights session on the European outsourcing market

During this webinar, we will explore the European outsourcing market. We will discuss the demand and the most interesting markets, products and services. We will also look at:
Market growth;
Trends and predictions for the future;
The positive impact COVID-19 has had on the sector; and
The increasing interest in sustainability.
We will also share tips for exporters from developing countries.
For whom?
This webinar is for entrepreneurs and business support organisations active in the ITO/BPO sector.
Presenters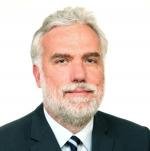 Laszlo Klucs
Laszlo is an independent entrepreneur. He has strong ties with CBI and its ITO export development projects. He lives in Hungary and has almost 30 years of experience as a Senior Management Consultant in IT. He has supported companies in more than 40 countries.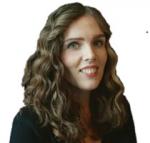 Marieke de Haan
Marieke de Haan is a market researcher at Globally Cool. She focuses on market intelligence, matchmaking, marketing and communication. Marieke is an experienced market researcher with expertise in ITO/BPO and tourism.
Register
Join us for this webinar on 9 December 2021 at 10:00 – 11:15 CET.
More information
For more information, please contact Program Manager Ms Sanne Boogers via the contact form.