Webinar: Important trends in the outsourcing sector

There are many promising trends in the European IT Outsourcing and Business Process Outsourcing sector. Big data, 5G and Artificial Intelligence have made other trends and innovations possible. Also, the COVID-19 pandemic has made most digital transformation trends even more popular. In this webinar, we will cover the most important and promising trends in the sector.
Agenda
11:00 – 11:05 CEST: Opening remarks and introduction to CBI.
11:05 – 11:50 CEST: Presentation on the current trends in the outsourcing sector.
11:50 – 12:05 CEST: Questions and answer session.
12:05 – 12:15 CEST: Presentation of CBI's Market Intelligence research for the outsourcing sector.
Presenters
Sanne Boogers hosts this webinar. Presenters include: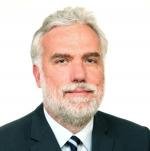 Laszlo Klucs
Laszlo is an independent entrepreneur. He has strong ties with CBI and its ITO export development programmes. He is lives in Hungary and has almost 30 years of experience as a Senior Management Consultant in IT. He has supported companies in more than 40 countries.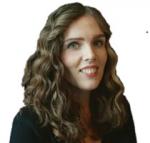 Marieke de Haan
Marieke de Haan is a market researcher at Globally Cool. She focuses on market intelligence, matchmaking, marketing and communication. Marieke is an experienced market researcher, with expertise in ITO/BPO and Tourism.
Register
Register to join us for this webinar on 20 April 2021 at 11:00 – 12:15 CEST.
More information
For more information, please contact Programme Manager Sanne Boogers via the contact form.