Webinar: How to adapt to the fast-changing European apparel market

The Centre for the Promotion of Imports from developing countries (CBI) invites you for a new Market Intelligence webinar. This webinar focuses on the apparel sector.
The European apparel market faces many challenges and is changing fast. How can you adapt to developments such as:
COVID-19 lockdowns;
The increase in online shopping;
Increasing legal requirements for sustainable production;
The digitalisation of supply and demand;
Price pressure;
Increasing shipping costs; and
The demand for smaller orders and faster delivery?
During this webinar, we will discuss developments and how you can adapt to them.
For whom?
The webinar is for business support organisations and entrepreneurs active in the apparel sector and interested in exporting to Europe.
Agenda
10:00 – 10:05 CET: Welcome and introduction to the presenters.
10:05 – 10:30 CET: Giovanni Beatrice: Trends versus opportunities.
10:30 – 10:45 CET: Frans Tilstra: How government and consumers force change.
10:45 – 11:00 CET: Anouk de Graaff: Best practices in supply chain innovation.
11:00 – 11:15 CET: Questions and answers session. 
Presenters
Presenters for this webinar include: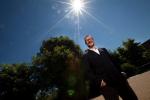 Giovanni Beatrice
Mr Beatrice is a creative fashion entrepreneur connecting supply and demand. He helps garment manufacturing organisations with their strategy, marketing and Corporate Social Responsibility. He works with retailers and brands on sustainable global sourcing.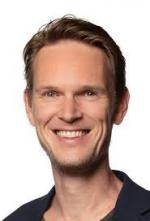 Frans Tilstra
Mr Tilstra is a market analyst with a focus on sustainability, technical innovation and new business models. He uses market data to show textile and leather product suppliers how to be successful today by preparing for the fashion industry of tomorrow.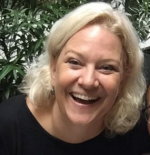 Anouk de Graaff
Ms de Graaff is a fashion expert with over 25 years of experience in apparel sourcing, production, supply chain innovation and sustainability in Europe and Asia. She currently lives and works in Hong Kong as a consultant for international fashion companies.
Register
Join us for this webinar on 10 December 2021 at 10:00 – 11:15 CET.
More information
For more information, please contact Programme Manager Thomas Vonk via the contact form.