Webinar: Exporting pineapples to a mature European market

Europe has a mature and year-round demand for fresh pineapples. The MD2 variety from Costa Rica dominates today's market. But with pineapple imports from developing countries valued at around €800 million, there is potential for supply from alternative countries and to niche markets.
In this webinar, we will discuss market developments and trends. We will also specifically look at the potential of West African pineapples. The webinar focuses on the following questions:
How is the European demand developing?
Which countries offer the most opportunities?
Which trends play a role in the developing demand?
Where does West Africa fit in the European pineapple trade?
What is needed today to become or remain a successful supplier?  
For whom?
The webinar is for entrepreneurs and business support organisations active in the pineapple sector and interested in exporting to the European market.
Agenda
15:00 – 15:05: Opening remarks and introduction by Thomas Vonk. 15:05 – 15:20: The European demand and trends by Michel Peperkamp. 15:20 – 15:35: Guest speaker: Pineapples from the West-African perspective by Thierry Paqui. 15:35 – 15:45: Questions and answers. 15:45 – 16:00: Entering the European pineapple market by Michel Peperkamp. 16:00 – 16:15: Panel discussion/questions and answers.
Presenters
Thomas Vonk will host this webinar. Thomas is the CBI Programme Manager Market Intelligence for the fresh fruit and vegetables sector.  Presenters include: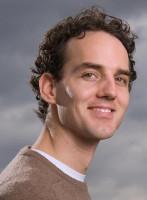 Michel Peperkamp from ICI Business
Michel will give the main presentation.   Michel has worked as a researcher and export consultant in the fresh food and food ingredient industry for more than 10 years. He has guided trade missions and companies looking for new markets in Europe. He has worked as a market researcher for CBI in the fresh fruit and vegetables sector for almost 8 years.
Guest speaker: Thierry Paqui, expert in pineapples from West Africa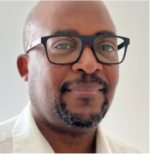 Thierry has worked with many exporters in West Africa and is an expert on the pineapple trade. He also regularly completes quality controls of African, Caribbean and Pacific crop exports for European importers. Over the past 12 years, he has gathered information on the pineapple trade (market trends, sales prices, perspectives) for European markets such as France, Belgium, the Netherlands and Germany.
More information
For more information, please contact Programme Manager Thomas Vonk via the contact form.